GMAT Prep Courses in Woodland Hills (California)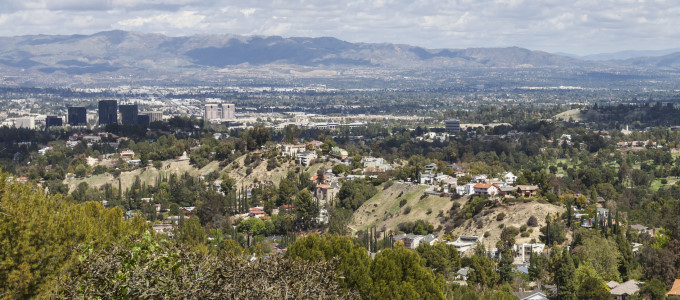 For business school applicants all around the world, the Graduate Management Admission Test, or GMAT, plays a significant role in the application process, often determining whether or not they will be accepted into their school of choice. Implemented to measure skills necessary to thrive in both business school and the competitive business world, success with the GMAT can help put prospective business students on the path to achieving their goals, both academic and professional. Manhattan Review can help aspiring business professionals just like you to achieve those goals. With the help of our state-of-the-art program, our interactive online courses are guaranteed to help you succeed in Woodland Hills, starting with giving you a basic understanding of the GMAT including the format as well as providing guidance on GMAT test-taking strategies that will ensure your highest possible score on test day.
Since 1999, Manhattan Review's industry-leading GMAT test prep courses have helped more aspiring business students to reach their highest score on the GMAT, many in the 99th percentile, by providing them with a customizable learning plan that puts them on the path to success. This unprecedented approach has proven over the past 15 years to give our GMAT test prep participants a clear advantage over their competition on test day because it is tailored to their individual learning style and needs. Whether you are the type of learner that is more responsive to a traditional one-on-one interaction with an instructor or you work better in a more independent learning environment with guidance from an advisor when needed, Manhattan Review has a program that can help you succeed. In addition to our interactive online courses and one-on-one private tutoring, we also give each of our participants access to our library of supplemental learning materials such as our GMAT practice tests, which gives two benefits: It helps our participants to improve their GMAT test score by helping them to pinpoint any weaknesses in their strategy and provides an opportunity to address those weaknesses in advance of taking the GMAT, when the results actually count.
In Woodland Hills, prospective business students have come to rely on Manhattan Review for top-rated GMAT test preparation much like the top local business schools and employers have, giving our GRE test prep participants a clear advantage to achieve their academic and professional goals. Two of the leading and most recognizable business programs in Woodland Hills, the Department of Business Administration at Los Angeles Pierce College and the School of Business and Management at National University, are just a couple of the many business programs in Woodland Hills and throughout the Greater Los Angeles area that have shown support for Manhattan Review over the years. In addition, many of our past GMAT test prep participants have also gone on to attend the top business programs across the country including Harvard, Yale, Notre Dame, and Duke, which is only the beginning of their path to success. At Manhattan Review, we will help you to succeed in business, starting with giving you the tools and resources to earn your best possible score on the GMAT. Contact Manhattan Review today to learn how.

I attended your GMAT course in Munich, which was fantastic, I regard it as a great help!
- cindy (This student took our Frankfurt GMAT weekend course)
Woodland Hills
Primary Course Venue:

Manhattan Review GMAT GRE LSAT Prep
Woodland Hills Teaching Center at the Hilton
6360 Canoga Avenue
Los Angeles, CA 91367

Phone: (818) 436-4351

NOTE: We do NOT typically have staff at the venue, so email us before visiting the venue.
Meet a Woodland Hills GMAT Tutor: Jenelle P.
After graduating from one of the top business programs in her home state of Illinois, the Loyola University Chicago Quinlan School of Business, Jenelle went on to forge a promising career in the banking industry. Despite struggling in grade school for many years, Jenelle has managed to overcome academic adversity and achieve professional success in her field, a story that she willingly shares with every student that she tutors in the hopes of inspiring them to persevere beyond any trials and tribulations that they are facing. A senior level manager at one of the most widely known financial institutions in the world, Jenelle plays a pivotal role in developing talent right here in Woodland Hills. Our recruiters at Manhattan Review knew that Jenelle would be a great fit as an instructor in our GMAT test prep program.
As a trusted member of our elite team of private tutors in Woodland Hills, Jenelle helps our GMAT test prep participants at Manhattan Review to achieve their desired GMAT test scores by giving them the necessary foundation to do so. Passionate and dedicated to her work, Jenelle is a cheerleader and personal advisor for each of her GMAT test prep students, which helps them to achieve their highest possible score on the GMAT. Emphasizing the importance of the customizable learning plans, which are tailored to their individual learning style and needs, Jenelle remains a consistent support system for her GMAT test prep students, which is partly why she is so successful as a private tutor. With the help of dedicated professionals like Jenelle, Manhattan Review remains the number one GMAT test prep consultant service in Woodland Hills and the Greater Los Angeles area.