GMAT Prep Courses in Washington DC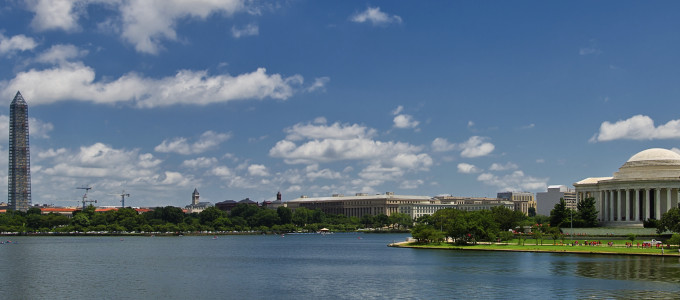 GMAT Preparation in Washington DC (District of Columbia)
Do you want to boost your GMAT score by 50 or 100 points – possibly more? Whether you have taken the GMAT before or simply want to hit the ground running with your study time, you've found the right resource. Manhattan Review has been helping students seeking top scores since 1999. Our test prep services are geared to get the attention of the best business schools in the United States and worldwide. We boast an impeccable track record for success, leading our students to top-percentile scores over 700.
At Manhattan Review, we also recognize that no two students learn exactly the same way. We offer myriad learning platforms and teaching tools to accommodate every style of learning. Our full-length classroom courses a collaborative environment for learning. Private tutoring services pair students with an experienced tutor with a world-class education. Or, Interactive Online Courses create opportunities for students who don't have the time or availability to meet face-to-face. All learning methods include our industry leading test prep materials. We have broken down the GMAT, so all you have to do is work with our streamlined course syllabus. Rather than cramming, you can get access to a condensed course that makes it much more manageable to achieve a high GMAT score.
Our GMAT instructors have also worked with many Fortune 500 companies located in or just outside of Washington DC. These businesses want to add value to their employees by expanding their educational growth opportunities. We have worked with aspiring MBAs who have been placed in prominent positions at Fannie Mae, Danaher Corp., Pepco Holdings, Lockheed Martin, Constellation Energy, Marriot International, Freddie Mac, General Dynamics, Capital One Financial, and many other prestigious places to work.
We have helped students get into Wharton at University of Pennsylvania, Harvard, Stanford, MIT's Sloan Institute, Kellogg at Northwestern, and Haas at University of California - Berkeley. We've worked with now-MBAs with degrees from Oxford Business School, INSEAD, and other notable names. Locally, top-ranked business schools abound. Darden at University of Virginia is a highly selective school, where your top GMAT score would help your admission.
Within the District of Columbia, Georgetown University - McDonough School of Business, Howard University's School of Business Administration, George Washington University - GW School of Business, American University (AU) - Kogod School of Business, University of the District of Columbia, and Trinity University – Washington are all nestled nearby. What do these myriad business schools have in common? Each of these MBA programs would make your parents proud. Your top GMAT score is the start to higher education that will take you the distance toward your future career.

...Thanks so much for you help! The 80 point improvement was fabulous! I wished I had hit the 700 mark, but 680 is around the 90% mark, so it should be okay......The Manhattan Review course not only focuses students upon solving complicated quantitative and verbal problems, but also prepares students for a range of cognitive failures that the GMAT exploits and few books address...
- Sahil (This student took our London GMAT classic course)
Washington DC
Phone: (202) 904-2267

Primary Course Venue:

The Mayflower Renaissance Washington, DC Hotel
1127 Connecticut Ave NW, Washington, DC 20036

NOTE: We do NOT typically have staff at the venue, so email us before visiting the venue.
Meet a Washington DC GMAT Tutor: Whitney G.
Whitney studied Government at the University of Virginia with a minor in Women's Studies. She attended graduate school at George Mason University with a Masters in Public Policy. She became the Director of Development for The American Spectator Foundation and then The Institute of World Politics. Now she works with the Independent Women's Forum and also co-owns a business with her husband in DC, emphasizing event execution for nonprofit organizations. When Whitney is not planning events, she is enjoying time at home with her husband in Arlington, Virginia, a short Metro ride from the metropolitan heart of downtown DC. Whitney's favorite book is "The Fountainhead" and she loves board games with a special affinity for Scrabble.
Whitney practices what she likes to call "cultivated exuberance" – she's a people's person who originally hails from Houston, Texas. Whitney's sunny disposition and wealth of education and experience can help you as you prepare for the GMAT. While helping her husband begin his nonprofit, both he and Whitney took the GMAT and scored over 700 after studying together. She and her husband, now an MBA with a distinguished degree, have successfully gotten their business off the ground. Now this GMAT tutor can teach you how to excel on your standardized exam. You can ask Whitney how to cultivate that entrepreneurial spirit, or simply use your high-percentile GMAT score to land top job positions.