GMAT Prep Courses in Warangal (Telangana)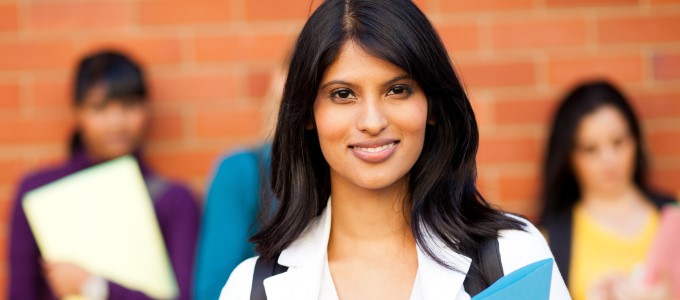 Manhattan Review GMAT Prep in Warangal
Manhattan Review is an international education company that offers the most effective Graduate Management Admission Test (GMAT) services available in Warangal. GMAT services that may be obtained at our Warangal Coaching Centers include GMAT online instruction, on-site GMAT prep classes, private GMAT coaching, and GMAT practice tests. Founded in New York City in 1999, Manhattan Review has successfully guided thousands of students to the GMAT scores required for admission into the world's best postsecondary programs. Our test prep clients have accepted admission offers from top schools such as Columbia, the Massachusetts Institute of Technology, Stanford, Harvard, Oxford, the London School of Economics, Yale, Cambridge, Dartmouth, the University of California-Berkeley, the National Institute of Technology Warangal, the University of Edinburgh, and countless others. We've seen a large number of our past GMAT clients hired by Fortune 500 companies and firms in Warangal, including CVS Health, Lockheed Martin, Enterprise Products Partners, Berkshire Hathaway, Radiant Technologies, SR Infotech, Surya Industries, and SEO-Web Designing. Get started on Manhattan Review's GMAT prep courses or private coaching by contacting us in Warangal as soon as possible.
The GMAT is an exam that tests verbal reasoning, quantitative reasoning, integrated reasoning, and analytical writing. The total GMAT score exists on a scale of 200 to 800 and is calculated from the verbal and quantitative sections only (analytical writing and integrated reasoning are scored separately). For business school admission, the highest priorities are total scores and quantitative scores; the exam's other components are generally viewed as less important (although admissions officers are always impressed by strong performance on all sections). The average GMAT total score is roughly 550, but selective business schools greatly prefer to admit applicants with scores of at least 650, because business school rankings are based in part on the average test scores of accepted students. At Northwestern University's Kellogg School of Management, for example, the average GMAT total score is nearly 730. Manhattan Review's professional GMAT services help ambitious students focus their efforts to achieve GMAT scores that are commensurate with their goals for business school.
Why Manhattan Review GMAT Coaching Centers are the Best in Warangal
Manhattan Review's GMAT services outpace those of the competition for several reasons. We have Warangal's most well-developed GMAT programs, featuring the most comprehensive GMAT course syllabi and course texts, the most credentialed GMAT educators, and the most helpful GMAT support services. Manhattan Review's GMAT teachers are educated, experienced, and dedicated, and all of them have passed our extremely rigorous hiring, screening, and training process. Our course materials and methods of instruction have been meticulously developed over our many years in the classroom and in conjunction with the best educational research. We are the author of the widely respected Turbocharge Your GMAT series, which gives reference and study assistance of the highest quality to all of our students and to the wider public. Manhattan Review employs a professional team dedicated to student support, ensuring that students and teachers have everything they require for optimal teaching and learning.
The Manhattan Review 'Turbocharge Your GMAT' Series is Considered the Best GMAT Prep Material Available
Manhattan Review's substantial experience teaching the GMAT led to the publication of the Turbocharge Your GMAT series, and this collection of GMAT prep books offers comprehensive GMAT guidance and direction for GMAT study. The recently updated and revised edition is intended for use with the latest version of the exam. Manhattan Review's GMAT books explore individual test skills in a manner that is effective and accessible to test-takers at all stages of the GMAT learning process. The Turbocharge Your GMAT series builds the most relevant GMAT academic abilities and helps students master all of the exercises included on the GMAT. Our GMAT books focus on quantitative, verbal, and writing concepts from a variety of perspectives, and they feature plentiful practice exercises and study tips. Working through the full Turbocharge Your GMAT series leads to higher GMAT proficiency and better GMAT scores on all parts of the exam.
About Manhattan Review's Founder Prof. Dr. Joern Meissner
Joern Meissner completed his postsecondary training at the University of Hamburg (diploma in business management) and at Columbia Business School (PhD in management science). He has been a university-level management educator for over 25 years, and he has taught in the MBA programs at the University of Hamburg, Lancaster University Management School, and the University of Mannheim. Prof. Dr. Meissner's innovative approach to teaching test prep led to the development of Manhattan Review's learning programs for the GMAT, LSAT, GRE, SAT, IELTS, ACT, and TOEFL, which are now available in dozens of countries around the world. He also created continuing education courses for business professionals, which have been taken by executives of several prominent companies. In his spare time, Joern is a diehard football fan.

I'll definitely recommend you to my buddies looking at getting into b-school.
- Matthew (This student took our New York GMAT weekend course)
Warangal
Course Venue: Warangal, Telangana, India