GMAT Prep Courses in Urbana-Champaign (Illinois)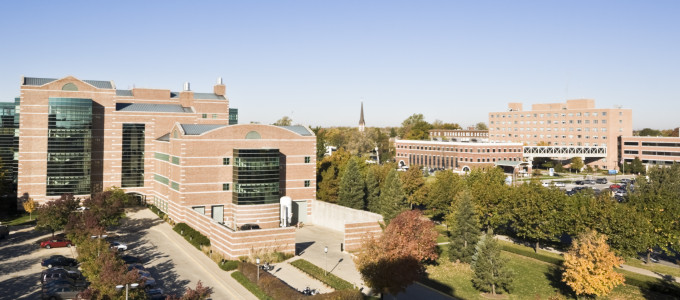 The Graduate Management Admission Test, widely known as the GMAT, is the most widely taken admissions test for students looking to attend graduate school. It requires serious preparation in order to achieve the high scores on the exam that renders an application potentially competitive at some of the most prestigious and highly ranked universities in and out of the Urbana-Champaign area. Manhattan Review has a wide list of GMAT options for the students in the area who are looking to prepare for the exam, with both in-person and online options for group courses, individual tutoring, practice tests, and other forms of instruction for the GMAT exam. Students who have utilized Manhattan Review to improve their performance on the GMAT exam have managed to attend some of the most highly ranked graduate schools in the world, both in Illinois and the Urbana-Champaign area (University of Chicago, University of Illinois, Northwestern University) and out-of-state (Harvard, Oxford, Emory, Brown).
With the standards for what constitutes a high score on the GMAT becoming increasingly demanding as more potential students look to gain further education, proper test preparation is an increasingly important requirement for students looking to attend a graduate school, particularly if the school in question happens to be a prestigious one. Manhattan Review's proven track record in getting students into their school of choice, in addition to the subsequently successful careers students who have gotten into those schools have subsequently managed to acquire, is a testament to our hard-working instructors and students' ability to work together in order to successfully improve a students' performance on the GMAT exam. The wide variety of options Manhattan Review can potentially offer students who are looking to prepare for the standardized test can also allow for students to customize their lesson plan so that they learn in a method that is best suited to their needs, strengths, and weaknesses.
Students from the Urbana-Champaign area who utilize Manhattan Review for their exam preparation have a wide variety of options available to them in the form of in-person or online instruction in the form of group courses or private tutoring, along with practice tests that are kept updated to reflect the current GMAT exam's form and content. Our instructors also have many years of keeping up with the current layout for the exam, and many of them take it for themselves so as to keep up with the material that will potentially be relevant for the next edition. Since it is important for any student who is looking to take the GMAT exam to acquire a score that puts them in a competitive position, having confidence in your instructor is a critical component in preparing for the GMAT exam. Contact Manhattan Review's academic program advisors today to learn more about the options we have for GMAT preparation.

On the verbal sections, I would have struggled to perform this well had I not been coached by Chris on understanding the 'real meaning' or 'purpose' of passages and quotes. During the course I completely turned around my way of reading, from a superficial skim of the general line, to understanding the essential facts leading to the message, a key skill for GMAT.
- Anne (This student took our Amsterdam GMAT weekend course)
Meet an Urbana-Champaign GMAT Tutor: Joseph C.
Joseph C. is originally from the New York City area but moved to Urbana-Champaign after finishing his education at the University of Chicago and Northwestern University, where he acquired an MBA and is now using it to work as both a business consultant and a tutor for Manhattan Review. In addition to the GMAT, he also teaches the GRE.
Joseph's teaching methods involve alternating between the math and English sections so as to allow the students time to mentally absorb the new information while also continuing to prepare themselves for the other material they will need to study for the GMAT. When he is not working, Joseph likes to spend his time traveling and is also learning about sailing.