GMAT Prep Courses in Tulsa (Oklahoma)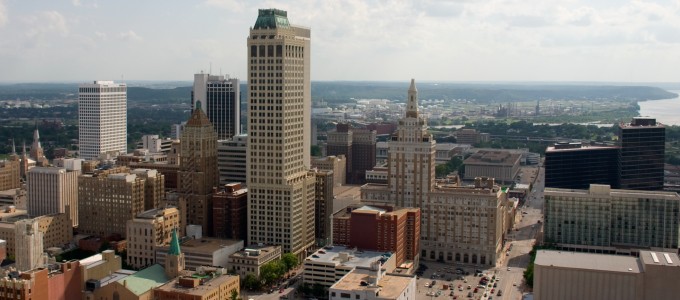 Students in the Tulsa area who feel that they need assistance with the preparation process for the Graduate Management Admission Test (or GMAT) should look to Manhattan Review for their standardized test preparation. Manhattan Review has been providing students with a variety of standardized test preparation options since 1999 and is the best option in the Tulsa area for students who are looking to take the GMAT and get a high score to improve their odds of getting into graduate school. Manhattan Review's wide variety of preparation options for the GMAT exam includes group courses, private tutoring, and practice exams that can be taken either individually or in combination with one another depending on what the student feels would be best for their course of study. Manhattan Review's options for standardized test preparation also come with unique benefits that make them the best choice for Tulsa students looking for assistance with the GMAT.
Manhattan Review's instructors and practice exams remain the most up to date in the Tulsa area for assistance on the GMAT, with the instructors all having many years of experience with GMAT preparation and the practice exams being updated on an annual basis to reflect the formatting and content of the most recent incarnation of the exam. Manhattan Review's group courses and private tutoring can be taken either in-person or online depending on what the student feels would be best for assisting them in the preparation process, and students who work with an in-person tutor can utilize any location in the Tulsa area that is mutually convenient for both parties to attend and utilize for studying. Students who choose to work with a Manhattan Review private tutor can also customize their lesson plan as they see fit to ensure that they will get the most out of their course of study and have a more well-rounded performance on the day of the exam.
Students who have worked with Manhattan Review for the process of studying for the GMAT exam have gained a better grasp of the material that has served them well on the day of the exam, resulting in a higher score. Students in the Tulsa area have used their higher scores on the GMAT exam to gain admission into a wide variety of schools in the area, such as Oral Roberts University and University of Tulsa, along with schools outside of the area such as Harvard, Yale, Stanford, Oxford, Cambridge, Brown, Emory, University of Chicago, UCLA, Penn State, Massachusetts Institute of Technology, and many others. Students have also translated their admissions and subsequent academic backgrounds at these schools into work for a wide variety of companies, including Fortune 500 companies such as JP Morgan and Chase, Bank of America, Walmart, Apple, Microsoft, and many more. Call or email an academic program advisor today to learn more.

I got my GMAT score up to 740. Thanks again for all your help and, hopefully, I'll see you next year as a student.
- Tapiwa (This student took our London GMAT weekend course)
Meet a Tulsa GMAT Tutor: Bryan B.
Bryan B. grew up in the New York City area and attended New York University, gaining a Master's degree in business administration. He moved to the Tulsa area for both career reasons and his wanting of a change of scenery, and began working as a private tutor for graduate school admissions exams such as the GMAT and GRE with Manhattan Review.
Bryan's approach to helping students with the GMAT exam involves isolating certain subject matters and focusing on them until the student has a better understanding of the material, then moving onto the next topic as needed. When he is not helping students prepare for their standardized tests, Bryan likes to spend his free time reading and going for walks in the city.