GMAT Prep Courses in Tokyo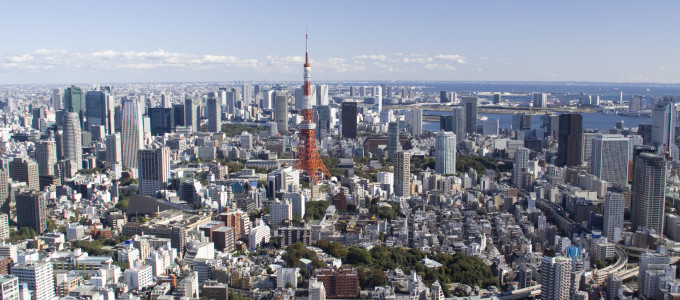 GMAT Preparation in Tokyo (Japan)
Our GMAT test prep services are designed to help students seeking top scores to achieve their goals. The GMAT may seem like a daunting challenge, but we'll work with you so you can approach the exam with confidence and precision. Our course syllabus breaks down the format of this important business school entrance exam. Few students get a perfect score of 800 on the Graduate Management Admission Test, but we have an impressive track record for fostering top scores.
Work with us to get ahead of the competition and gain an edge that will get you accepted by the top business schools in Tokyo and around the world. There are only a limited number of seats in all business school programs, so every aspect of your application is crucial to set you apart from competing classmates.
Since 1999, Manhattan Review has offered customizable test prep services catering to diverse learning styles and schedules. Take advantage of our full-length classroom courses, taught by experienced professionals with impressive academic and career resumes. Utilize our efficient and effective course syllabus and GMAT practice exams to become a subject matter expert.
If you're seeking more personalized support, our private tutors offer the very best one-on-one study sessions in the Tokyo area. Diagnose areas of difficulty, and you'll see how quickly you can pile more points onto your results. Get a better sense of the tactics, strategies and logic that will help you answer more questions correctly.
For students who want to plug into our Interactive Online Courses, register to connect with us anywhere you have a laptop and working Wi-Fi connection. From the comfort of your couch or the convenience of a makeshift classroom close to work, you can plug into our premier test prep tools. Toss the flash cards and the one-size-fits-all GMAT study guides. Instead, enlist the support of a company that has helped thousands of students achieve results.
Our instructors have mentored employees from the many big-name companies and corporations based in Tokyo. We've worked with employees from some of Japan's most preeminent organizations who wanted to gain a competitive advantage in their careers. Let us help you improve your GMAT score, and you may become a standout job applicant at a major company. From auto leaders like Honda Motor and Mitsubishi Corp. to Sumitomo and KDDI, you can get hired at high-paying roles at a reputable corporation.
Maximize your GMAT score with our support soon. Top business schools will be happy to hear from you. Let us help you get accepted at the top-ranked MBA programs at local schools such as Nagoya University of Commerce & Business (NUCB), Waseda University - Waseda Business School (WBS), Hitotsubashi University, Keio University - Keio Business School (KBS), and Graduate School of Management - Kyoto University.
Want to go out of the country? We'll help you join our past students who have soared to success at the Ivy League schools in the United States and the most preeminent programs in Europe, Asia, and Australia. Wherever your academic goals will take you, Manhattan Review is here to help you hone your entrepreneurial spirit.

Just wanted to let you know how happy I am that you matched me with Brian to help me with my GMAT. He is an AMAZING tutor. He is super smart and really knows how to teach how to work out the GMAT questions.
- Vihn (This student took GMAT our tutoring in Florida)
Tokyo
Primary Course Venue:

InterContinental Ana Tokyo
1-12-33 Akasaka, Minato
Tokyo Prefecture 107-0052, Japan

Phone: +81-3-4589-5125

NOTE: We do NOT typically have staff at the venue, so email us before visiting the venue.
Meet a Tokyo GMAT Tutor: Yuna W.
Yuna received her undergraduate degree at Kyoto University, one of the highest ranked schools in Asia. Here she was able to participate in a world-class research program, concentrated in the Faculty of Education. She ultimately gained insight into the cognitive habits of students over time. These studies spanned early grade school, the university setting, and the postgraduate landscape.
During her studies, Yuna explored the older scientific theory that learning becomes increasingly challenging over time. In particular, the brain actually closes connections in the cerebral cortex, making it harder for associations to be made. Without delving into too much of the science, she says that this is only partially true. With an energetic, creative approach to teaching, instructors are able to help students at all ages and learning levels master material. Yuna brought this knowledge into her role as a highly effective educator.
Yuna would go on to receive her MBA at Waseda Business School, so she could garner the professional prowess to market her teaching skills in contexts outside the classroom. She has held a variety of teaching roles over the years. In 2004, she teamed up with Manhattan Review as a GMAT test prep instructor in Tokyo. In the classroom setting, Yuna brings her skill set, experience and expertise to life. It should also be mentioned that Yuna achieved an almost-perfect score on the GMAT exam. In her spare time, she enjoys cross-stitching, playing the piano, and spending time with her husband and three grown children.