GMAT Prep Courses in Sydney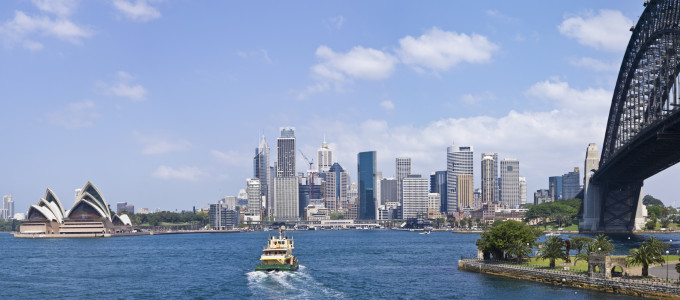 GMAT Preparation in Sydney (Australia)
Manhattan Review has been helping students succeed on the GMAT since 1999. Our test prep services have set the highest standard for excellence in systematic training for standardized examinations. If you are preparing for the GMAT, you can rely on our years of experience to help you achieve top results in Sydney. We have helped past students get into the best business schools globally, and this success continues to climb as we add more highly accomplished GMAT instructors to our ranks of inspiring resources.
There's no one best way to prepare for the GMAT exam. Instead, it's important to simply devise the study plan that actually works for you. Manhattan Review's Sydney tutors know how to identify and accommodate students' individual needs. These experienced teachers recognize that one-size-fits-all solutions will be ineffective and shortly forgotten throughout the study course. In lieu of these magic formulas and unreasonable shortcuts, we teach tomorrow's leaders how to think like the test taker and conquer the GMAT with a score 700 or above. These are the scores that get the attention of the college and university admissions departments. That's also the score that gets you accepted to INSEAD, one of the best business schools in the world.
Whether you have taken this test before or you're a first-timer, our planning and prep will maximize your time and your potential for high-scoring success. It's a known fact that students who study rigorously for this standardized test outperform the students who spend less time preparing. This is your opportunity to get ahead of the curve and move your business school application to the top of the pile. Learn more about how our GMAT tutors in Sydney are uniquely qualified to help you achieve your goals. From full courses to Interactive Online Courses and private tutoring, we have the learning platform to tap into your potential.
We have even worked directly with major corporations in Sydney to bring their executives to the next level of their career. The University of Sydney Business School is a world leader in the educational realm. With highly competitive programs, top percentile scores can make all the difference when you seek access to their doors. Australian School of Business (ASB) University of New South Wales, Macquarie Graduate School of Management, and Sydney Graduate School of Management also lead the business school rankings in Australia. All of these options would surely set you apart from others in your field and help you develop the right reputation early in your career. No matter where you are in your prep process, we can work with you to open even more doors to new opportunities.

I took the GMAT and scored 750 (Q50 V41). I found the Manhattan Review Crash course extremely useful in brushing up concepts and common mistakes, the small class size ensured private attention and the timing suited my hectic schedule. It's a quick fix to cracking the GMAT. Thanks Manhattan Review!
- Nitin (This student took our New York GMAT weekend course)
Sydney
Primary Course Venue:

Sheraton on the Park
161 Elizabeth Street
Sydney, New South Wales 2000, Australia

Phone: +61 2 8417 2051

NOTE: We do NOT typically have staff at the venue, so email us before visiting the venue.
Meet a Sydney GMAT Tutor: Kara M.
Kara, a University of Sydney alumna with an English degree, worked on the school paper and experienced a special rush making midnight deadlines. Always favoring the pen and paper in lieu of the more modern modes of communication, Kara appreciated traditional correspondence and creative outlets.
Kara loved to give interviews and expanded her repertoire as an aspiring journalist, developing a substantial and significant body of work in her budding portfolio. Determined to bring her writing skills to the workforce, Kara also reached out established journalists for advice and tips to get started. She emerged in her industry, and once she graduated gained experience in a local magazine. Wanting to turn her writing prowess more profitable, Kara turned her attention to the business school realm. Here, she would tap into the power of the MBA professional to bring her experience to new heights.
Having lived in Sydney her whole life, Kara asserts that she would never live anywhere else. The Sydney-based GMAT tutor lives with her husband, children, and 4-year-old Persian cat, Flower. Kara received her MBA from the University of Sydney, and now she supports students who are seeking their own success. With her love of learning and winning track record in education, Kara can enliven any subject matter, even a complex combinatorics lesson.