GMAT Prep Courses in Stamford (Connecticut)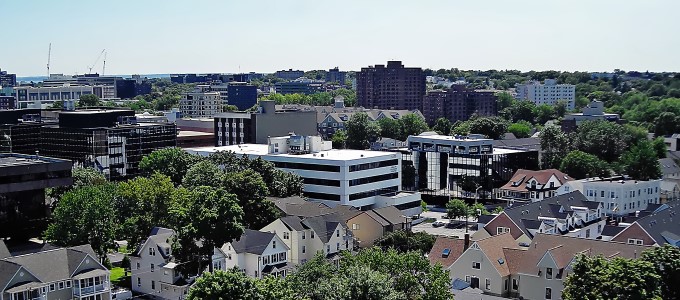 Manhattan Review is an international educational services company that provides the most engaging, comprehensive, and effective preparation for the Graduate Management Admission Test (GMAT) available in Stamford. Our GMAT offerings for Stamford-area residents include on-site GMAT prep courses, group GMAT classes in online interactive format, GMAT private tutoring, and GMAT practice tests. Manhattan Review was founded by a business school professor in 1999, by establishing a series of new and innovative approaches to GMAT instruction. In the years since, we have taught thousands of students in North America, Europe, Asia, Africa, and South America how to master all of the GMAT skills necessary for upper-percentile GMAT performance. We employ Stamford's most qualified GMAT individual tutors and classroom instructors, all of whom possess enviable credentials and experience. Our GMAT instruction is quite simply a cut above the competition. To find out more about course options, course plans, and how we can help you succeed, contact our Stamford office by phone, email, or online.
The GMAT is taken by hundreds of thousands of business school applicants annually, and the level of competition for admission to top graduate business programs is intense. Though the GMAT is only one factor in the admissions process, it is heavily considered due to its standardized nature and its connection with business school rankings. Business students come from almost every academic discipline and from many different universities, which presents a challenge to admissions officials when evaluating undergraduate grades. How does one compare, say, an English major at Harvard to a physics major at the University of Maryland? The GMAT is seen as helpful to this task because it assesses everyone by the same criteria. Just as importantly, if not more so, test scores contribute to business school rankings. U.S. News & World Report calculates 25% of a program's ranking score with a category called "student selectivity," half of which is determined by the mean GMAT or GRE scores of a school's admitted students. Because the vast majority of applicants choose the GMAT, this means that nearly one-eighth of the final order of rankings is dependent on GMAT scores. Top institutions are therefore discouraged from accepting students with modest GMAT performance.
Manhattan Review's GMAT clients in Stamford and other cities around the world have been accepted to a lengthy list of master of business administration, master of finance, master of accountancy, doctor of philosophy, and other graduate business degree offerings. Students who complete our GMAT programs have secured admission to the business schools at Harvard, Yale, the Massachusetts Institute of Technology, Cornell, the University of Pennsylvania, Stanford, the University of Chicago, Oxford, the University of Edinburgh, Cambridge, UCLA, and many more elite programs. Manhattan Review students also go on to successful business careers. Some have joined the staffs of Fortune 500 companies, including Dow Chemical, Lockheed Martin, New York Life Insurance, United Technologies, and World Fuel Services. Others are currently members of Stamford's business community, as employees of locally based firms such as Cenveo, Fujifilm Medical Systems, General Reinsurance Corporation, Octagon Sports, and Charter Communications. Start getting ready for business school acceptance and professional success today with Manhattan Review's professional GMAT services in Stamford.

I am happy to report I took the GMAT on the 18th of December and received a score of 750.
- Daniel (This student took advantage of our tutoring services)
Meet a Stamford GMAT Tutor: Sarah P.
Sarah P., a New York City native, has been teaching GMAT prep since 2010, and joined Manhattan Review's Stamford staff of GMAT educators in 2017. "The thing I enjoy the most about teaching GMAT prep is the clear and concrete way in which success is measured," she says. "I immediately see the fruits of my labor in the form of higher scores. This wouldn't necessarily be the case if I were teaching history."
Sarah was educated at New York University and the University of Michigan's Ross School of Business, where she completed bachelor of arts in history and master of business administration degrees respectively. As a teacher, she is equally proficient in individual and group learning contexts, and she has also proven herself as an instructor of both on-site and online classes. In her spare time, she enjoys hiking, skiing, and cooking.