GMAT Prep Courses in Sofia (Bulgaria)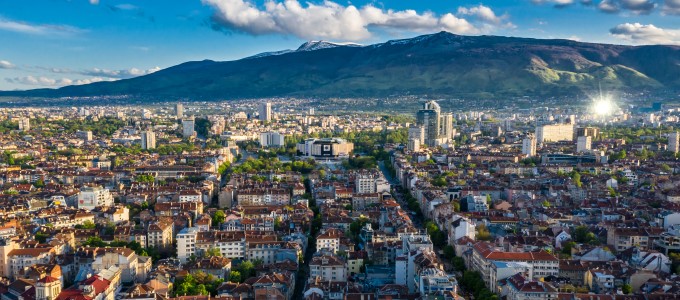 Manhattan Review is one of the leading test prep companies worldwide. Our goal is to offer a full spectrum of course preparation options, such as group classes, private tutoring and combination packages with all the necessarily practice options. With more than 20 years on the market, we have helped many students to enter their dream schools such as Stanford, Yale, Columbia, University of Pennsylvania and so on. These opportunities lead our students in Sofia to work for the biggest international companies with locations in Sofia. Among them are names like Allianz, Societe Generale, KBC, AES Corporation and many more. If you also want that success and be part of international companies like the one above, feel free to contact us and one of our associates will connect with you over phone or via email to discuss your prep options in order to getting you started with your preparation.
With more than 60 procent of all our test takers, the GMAT is the most popular exam among the students of Manhattan Review. It is the the most taken one for entering in variety of universities with higher number of students, doing it each year. The average score is around 550, but for elite universities the number a competitive applicant should be aiming for is actually around 680-690. The majority of our students want to achieve around 700 in order to be sure that they will be accepted in the top places. Manhattan Review has the tools to help our clients to achieve this score with its high qualified tutors, who will give you general tips and strategies to score around 700. Their goal is to give you the basics and the knowledge, rather then just give you the answers. What makes Manhattan Review different from other companies in Sofia is that we help our students to develop their skills and help them being competitive to all the other applicants.
An important part of the decision process when choosing the right business school is the opportunity that gives you after graduation. The top-ranked business schools are the ones with the biggest annual salaries for their graduates after finishing their education. Universities which boast the top 5 post-graduate positions averaging an annual salary of $130,000 are graduates of Harward Business School, Stanford Graduate School of Business, Berkeley's Haas School of Business, Wharton School of Pennsylvania and Northwestern University's Kellogg School of Management. For senior positions, the Harvard, Columbia, MIT and Stanford lead the pack with an average annual salary from $180,000 to $200,000. The score these universities have come to expect from top candidates is above 700, usually around 720 or even 730. We at Manhattan Review, not only believe, but also have proved that this score is absolutely possible with the right preparation and instructor that will guide you through the process of achieving it. So, do not waste time; invest in your future with one of our packages. As you see the future opportunity and rewards, taking advantage of the quality preparation we have to offer is absolutely worth it.

Very Personable, great to work with. Always prompt and professional. Excellent, top notch instruction.
- Theodore
Sofia
Primary Course Venue:

Hilton Sofia
1 Bulgaria Blvd
Sofia 1421, Bulgaria

NOTE: We do NOT typically have staff at the venue, so email us before visiting the venue.
Meet a Sofia GMAT Tutor: Martin B.
Martin B. has more than 8 years of teaching experience with us, both doing group class preparation and private tutoring. Graduated from Copenhagen Business School, he also attended a Business Administration program in University of Virginia. Martin moved to Sofia from Denmark when his wife was offered a proposal to lead one of the biggest European banks in the sector.
Martin's students appreciate his deep connection and understanding of their weak areas and the ability to find a customize way of improvement for each one. He is one of the rare teachers that is available almost any time for his students, as he is fully committed to achieving their study goals. Outside of his teaching, he likes to do family trips and outdoor activities such as biking, running and street fitness.