GMAT Prep Courses in Shanghai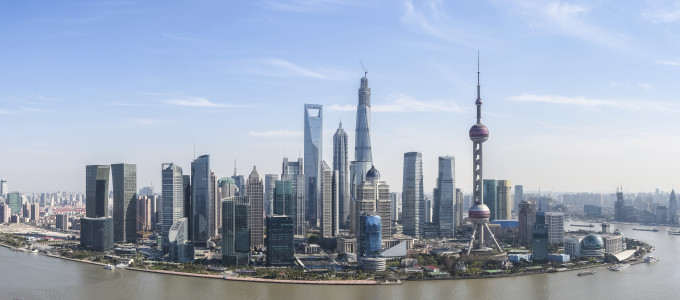 GMAT Preparation in Shanghai (China)
Here at Manhattan Review, we've streamlined the studying process for you. We've broken down the complex GMAT exam in order to create prep courses that help you get top scores. All you have to do is take advantage of our advanced course syllabus. We offer several types of GMAT courses, ranging from private tutoring in Shanghai to Interactive Online Courses that you can do from home. Our test prep method is uniqur, and our tutoring services have helped students in Shanghai get accepted to China's best higher education programs.
Our intelligent and driven instructors have assisted employees from the the many Fortune 500 companies based in and around Shanghai, as well. We have helped top professionals from SAIC Motor, Bank of Communications, China United Network Communications, and Greenland Holding Group, among others, to reach their highest career potential. A GMAT class taught by a Manhattan Review instructor helps China's professionals take advantage of opportunities that open up once they ace that exam.
It's your choice: we offer full length GMAT courses, private tutoring, and weekend options. We scour Shanghai for only the best instructors in your area, and then we give them the industry's best GMAT course syllabus. Our system works; we've seen a significant trend in the Shanghai area, as former students have gone on to matriculate into Shanghai University, Fudan University, and Tongji University in Shanghai, as well as many other top-ranked schools all over China. From China to thriving cities the world over, high test scores open doors for students and professionals who are ready to take their success to the next level.
Top business professionals in Shanghai have watched their careers grow before their eyes, starting with top GMAT scores. Our Shanghai GMAT prep classes can do the same for you. Find out why we're the industry leader in Shanghai GMAT prep by meeting with one of our focused, talented tutors.

Manhattan Review's help in my preparation for the GMAT exam was nothing short of priceless. I would suggest to anybody sitting the GMAT exam that taking classes are not just advisable, they are an absolute necessity. Although the GMAT exam is very tough, there is a knack to it and my tutor's help was excellent. I have since sat the GMAT and I have been accepted into Harvard Business School. There is no doubt that I would not be in this situation if it was not for the help of my tutor at Manhattan Review.
- Gordon (This student took our London GMAT weekend course)
Shanghai
Primary Course Venue:

Sheraton Shanghai Hongkou Hotel
59 Siping Road
Shanghai 200086, China

NOTE: We do NOT typically have staff at the venue, so email us before visiting the venue.
Meet a Shanghai GMAT Tutor: Ri H.
Ri has always been an ambitious student. He graduated from school with top honors, and then went on to study international business at Fudan University, where he eventually acquired a BS in International Business as well. Ri's success proves how driven and intelligent he is; Fudan University is one of the oldest and most selective universities in China. In order for Ri to have excelled there, he had to have gotten a high score on the GMAT.
Ri joined Manhattan Review not long after graduating because he remembered the pressure and stress that studying for the GMAT could cause. He saw how his friends and classmates had struggled with studying, and decided that he wanted to help future test takers avoid that stress. Ri brings his own intelligence and organized thinking into the classroom, and we supplement that with our state-of-the-art syllabus.
Ri's students have praised him in end-of-course surveys, saying that he gave them the confidence to approach the exam with the knowledge that they had the tools to beat it. Ri says he obviously enjoys the monetary compensation he receives for tutoring, but that seeing the confidence and fire in his students' eyes by the end of the course is the real reward for his work.
When Ri isn't arming his students to take down the GMAT, he enjoys watching movies at home with his wife and 8 year old son, as well as teaching his son how to play chess. Ri laughs and says "It's never too early to get him started, and strategic thinking can help a lot in life! Not just with tests!"