GMAT Prep Courses in Rome (Italy)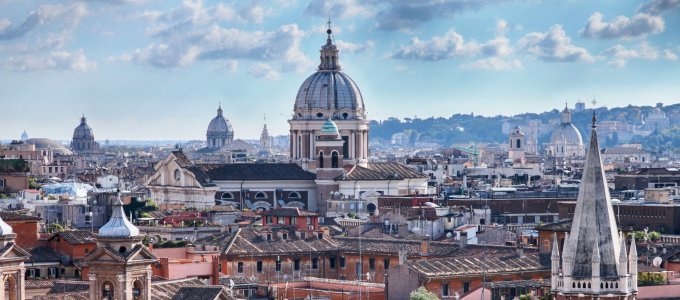 For prospective business students, the Graduate Management Admissions Test, or GMAT, is one of the biggest challenges that they face during the application process. More than just a tool implemented to measure critical thinking, quantitative reasoning, and the ability to communicate complex ideas, the GMAT plays a critical role in the application process as it is used to determine scholastic aptitude as well as student potential for success in academic business programs. While some applicants will feel confident in their ability to adequately prepare for the GMAT, many more prospective business students have found that the aid of professional GMAT test prep courses at Manhattan Review has helped them to be successful on test day, aiding them in achieving their highest possible GMAT score. Manhattan Review can help you reach your testing goals as well.
Since 1999, Manhattan Review has been leading the test prep service industry, working with prospective business students from all over the world, including in Rome, to help them achieve their desired GMAT test score. Our unprecedented GMAT program is unlike any other, giving our prospective business students the opportunity to custom design their own learning plan depending on their individual strengths and weaknesses. Learning plans can be tailored to the individual needs and learning style of each participant, whether they prefer be a traditional experience such as working one-on-one with a private tutoring or a modern experience by participating in interactive online courses. Additionally, all of our participants, regardless of which type of learning plan that they choose, are granted access to a myriad of supplemental learning materials such as our GMAT practice tests, which give our students the opportunity to become familiar with the GMAT before test day. No other test prep service in Rome can offer what Manhattan Review offers.
Over the years, Manhattan Review has garnered a stellar reputation all over the world, including in Rome, for developing top talent. As a result, all of the top business schools in Rome have come to rely on Manhattan Review as their chosen source to find students for their respected programs. Specifically, business programs at Sapienza University of Rome, LUISS School of Government, The American University of Rome, and Temple University of Rome have all supported Manhattan Review as demonstrated by their continuously accepting our past students into their esteemed business programs. They have done so for two reasons: our students are among the highest scorers on the GMAT in Rome, and they possess the requisite academic aptitude necessary to succeed in their programs. Similarly, the top employers in Rome, across all the various industries including services, high technology, research, construction, commercial, and tourism, have also supported Manhattan Review as well as our students by choosing to hire them over other applicants when given the opportunity. Such commitment to our GMAT test prep program and our participants has proven beneficial to such companies as Enel, ENI, Telecom Italia, EXOR Group, Assicurazioni Generali, UniCredit Group, Intesa Sanpaolo, Poste Italiane, and Finmeccanica. Manhattan Review has the tools to help you succeed in Rome. Call us today to get started.

I have just finished taking the GMAT, and I received a score of 720 :) Thank you for all the support and help.
- Abdullah (This student took our New York GMAT classic course)
Rome
Phone: +1-212-316-2000

Primary Course Venue:

Fortyseven Hotel Rome
Via Luigi Petroselli 47
00186 Rome
Italy

NOTE: We do NOT typically have staff at the venue, so email us before visiting the venue.
Meet a Rome GMAT Tutor: Giselle
Before coming to Manhattan Review in Rome three years ago, Giselle spent much of her time cultivating her business career in the United States, working for one of the most widely known and profitable international banks. However, when she was presented with a promotion, Giselle found herself relocating to the famous Italian city for a new opportunity to both enhance her career and, later, to develop up and coming talent like she once was. Starting as a young professional starting out in Washington, D.C, her hard work helped her capitalize on opportunities for achievement and development. Giselle is also proud to tell her students at Manhattan Review that a solid academic foundation helped to pave the way for her to achieve the level of success that she has, both in the United States and now in her new home of Rome.
As a trusted member of our elite team of private tutors, Giselle plays a significant role in helping us to ready prospective business students for the GMAT in Rome. Our students love working with Giselle because she is just like them. She once struggled to figure out the best testing strategy for herself, but she ultimately did. Now, Giselle wants nothing more than to help future business professionals to realize their own academic and professional goals, which is only possible by first getting into the best business programs in Rome. In order to achieve such a goal, they will need to perform well on the GMAT, which is what she works tirelessly to help them to accomplish. Dedicated instructors like Giselle are precisely why Manhattan has been and continues to be the leader in GMAT test prep services in Rome.