GMAT Prep Courses in Queens (New York)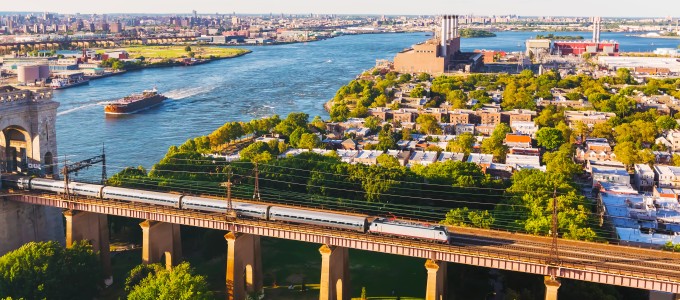 The best resource for students in the Queens area who are looking for assistance with the Graduate Management Admission Test, or GMAT, is Manhattan Review. Manhattan Review has been providing students in and out of the Queens area with a wide variety of test prep services that are flexible and efficient since 1999, and is the best resource for students looking for a plethora of study methods to help them with their GMAT exam preparation. Students who have worked with Manhattan Review for the purposes of learning the material on the GMAT have managed to improve their scores via using study methods such as group courses, private tutoring, and practice exams either individually or in combination with one another. Manhattan Review students also have access to a wide variety of benefits that come with their respective packages to help them get the most out of their preparation for the GMAT.
Students who choose to work with Manhattan Review can use their group courses and private tutoring either in-person or online depending on what they feel would be best for their method of preparation. Students who prepare with Manhattan Review will also have access to an instructor who has many years of experience helping students with the process of preparing for a graduate-level exam such as the GMAT, and practice exams and curriculums that are updated on an annual basis to ensure that the formatting and content of the practice material matches the most recent incarnation of the GMAT exam. Students who work with one of Manhattan Review's private tutors have the ability to work with a flexible schedule and learning plan to ensure that they have a customized course of study for their needs. Manhattan Review students who work with an in-person tutor can also meet their instructor at any mutually convenient location in the New York City area.
Students who have worked with Manhattan Review during the process of preparing for the GMAT exam have managed to use their test preparation methods to gain a stronger grasp of the material and improve skills such as time management, ensuring a stronger score. Students have subsequently taken the higher scores they have earned from their work with Manhattan Review to prepare for the GMAT and used them to gain admission to a wide variety of graduate schools. Schools in the Queens area such as Columbia and St. John's University, along with schools outside of the area such as Harvard, Yale, Oxford, Cambridge, Princeton, Brown, Emory, Massachusetts Institute of Technology, University of Chicago, William and Mary, and many more. Students have also used their experience at these schools to gain work at a variety of companies, including Fortune 500 companies based in New York City such as Pfizer, Citigroup, Verizon, and many others. Call or email an academic program advisor today to learn more.

Thought you'd like to know… I scored 770 (unofficially) on the test Monday morning in Twickenham."
- Alan (This student took our GMAT weekend course)
Meet a Queens GMAT Tutor: Emma F.
Emma F. grew up in the New York City area and moved from Manhattan to Queens after returning to NYC when she had finished her education at the University of Vermont. She gained a Master's in business administration, and now helps students looking to achieve their own MBAs with Manhattan Review as a tutor for the GMAT exam.
Emma has helped many students with different motivations for taking the GMAT exam in a variety of different formats. She has worked with her students in group courses, as a private tutor, and in both online and in-person contexts. She likes to spend her free time at Rockaway Beach when the weather permits.