GMAT Prep Courses in Providence (Rhode Island)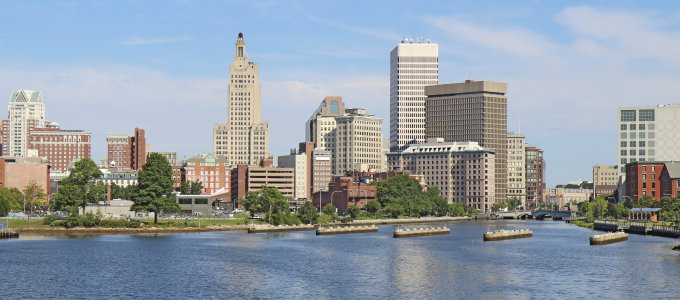 Every year, nearly a quarter of a million prospective business students in nearly 82 countries sign up to take the Graduate Management Admissions Test. Initially designed to assess such skills as critical thinking, quantitative reasoning, and the ability to communicate complex ideas, the GMAT is perhaps one of the biggest obstacles that business school hopefuls must overcome on the road to acceptance into the nearly 1,500 business schools around the world that require the GMAT for admission. While some prospective business students will feel confident in their ability to adequately prepare for the GMAT, others will recognize the importance of professional assistance in their test preparatory process. For those who are looking for such professional assistance, Manhattan Review is the best in the business at helping business school hopefuls reach their testing goals through our GMAT test prep courses.
For over 15 years, Manhattan Review has been providing prospective business students with the necessary knowledge and skills to achieve their highest possible score. How do we accomplish this? For starters, our GMAT test prep program is 100 percent customizable. This gives our prospective business students the opportunity to tailor their program according to their unique learning styles and availability. We pride ourselves on being flexible so that our students can take advantage of our program when it is most convenient to them. In addition, our state-of-the-art program offers interactive online courses and one-on-one private tutoring sessions. We also give students access to a myriad of other tools and resources, including practice tests that mimic the real the GMAT. No other test prep services delivers like Manhattan Review in Providence.
All throughout Providence and the surrounding communities, Manhattan Review is known for developing top talent. Specifically, the top schools in Providence, including Brown University, Johnson & Wales University, and Rhode Island School of Design (RISD), have all proudly accepted our past participants not only because they have the highest GMAT scores, but also because they represent some of the best and brightest in Providence. So have the top companies, including Textron, United National Foods, Nortek Incorporated, Gilbane, GTECH Corporation, Citizen's Bank, Rhode Island Hospital, Life Span, Women & Infants Hospital, Roger Williams Medical Center, Miriam Hospital, Belo Corp/Providence Journal, Mars 2000, Providence College, AAA Southern New England, Butler Hospital, H. Carr & Sons, Inc., National Grid, Employment 2000, Verizon, Walmart, Jewel Case Corp. and Nordstrom. In fact, our investment in the local talent has yielded great results that far exceed the expectations of what a test prep service does. Manhattan Review not only takes the care to impart the requisite knowledge and skills on prospective business students to reach their GMAT testing goals, but we also give the our students the necessary foundation to go on and achieve their academic and professional goals as well.

On the verbal sections, I would have struggled to perform this well had I not been coached by Chris on understanding the 'real meaning' or 'purpose' of passages and quotes. During the course I completely turned around my way of reading, from a superficial skim of the general line, to understanding the essential facts leading to the message, a key skill for GMAT.
- Anne (This student took our Amsterdam GMAT weekend course)
Providence
Primary Course Venue:

Manhattan Review GMAT GRE LSAT Prep
Providence Teaching Center at the Hilton
21 Atwells Avenue
Providence, RI 02903

Phone: (401) 648-0193

NOTE: We do NOT typically have staff at the venue, so email us before visiting the venue.
Meet a Providence GMAT Tutor: Danielle P.
Like most of our elite professional tutors at Manhattan Review, Danielle came to us in an effort to realize a longtime goal of working as an educator. Growing up in the Mount Pleasant neighborhood, the daughter of two college professors, it was all but pre-determined that one day Danielle would one day herself become an educator, or at the very least achieve a great deal academically on her own. It just so happens that she in fact achieved both, starting with her landing a coveted spot at the prestigious Johnson & Wales University before going on to publish international research papers in the field of business while simultaneously teaching at both her alma mater and the University of Rhode Island. Because of her strong commitment to instruction and developing talent in Providence, it was a natural progression that she would one day happen upon Manhattan Review.
As a Manhattan Review private tutor, Danielle plays a pivotal role in the helping us to deliver the top notch GMAT test prep services that we are known for providing in Providence. And while her students respect and appreciate her subject matter expertise, Danielle never ceases to surprise them with her consistency in her dedication to seeing them through to reaching their testing and academic goals, which is no easy task with everything on her plate, but to her there is no greater cause. When she isn't working diligently as a researcher/educator, Danielle plays the role of dedicated wife and mother to 7-year-old twins. Being such proud residents of Providence, Danielle and her husband Scott can be seen on any given weekend strolling around the various neighborhoods of Providence, proudly displaying everything their hometown has to offer to their young children.