GMAT Prep Courses in Princeton (New Jersey)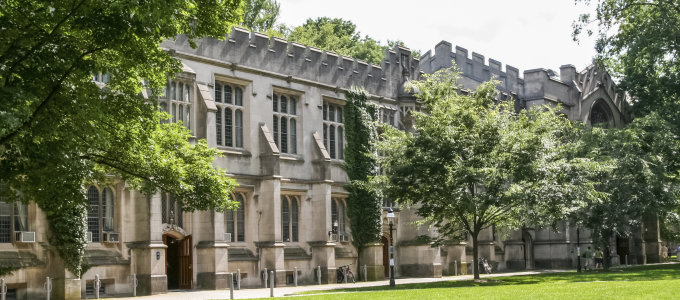 Business school applicants in the Princeton area can receive their best possible GMAT scores with Manhattan Review's local GMAT prep services. Prospective business students can choose either our on-site prep classes, virtual classroom instruction in online interactive format, or one-on-one tutoring, and we also provide MBA admissions consulting and GMAT practice tests. Manhattan Review is a worldwide test prep company that has been teaching students in North America, Europe, Asia, and Australia how to succeed on the GMAT since 1999. Our company was founded as a result of innovative approaches to GMAT teaching and learning that were immediately popular with students, and which have been further refined and updated in the years since. Manhattan Review's GMAT tutors and instructors are hired for their elite academic credentials, teaching experience, and knowledge of the business world, and then thoroughly trained in our unique methods of GMAT instruction. Princeton students cannot find a more effective, reliable, and proven GMAT prep company anywhere.
Advanced business training has been shown to pay for itself and provide rewards that far exceed the costs. Harvard Business School reports that yearly tuition for its latest entering class of MBA students is $63,675. Assuming a two-year course of study and including living expenses and other fees, this makes the cost of an MBA at Harvard approximately $205,000. According to Fortune magazine, the median first-year pay package for Harvard MBAs who went into the most lucrative fields (private equity, venture capital, and leveraged buyouts) was $327,500, which includes base salary, signing bonus, and other guaranteed compensation. It is obviously not difficult for these graduates to absorb the cost of business school, and their return on investment will be exponential. Students who wish to attend top-ranked business schools such as Harvard are required to meet high admissions standards, especially with respect to the GMAT. Harvard Business School's median GMAT score is 730, with a middle 80% score range of 700-760.
Manhattan Review's GMAT prep courses and private tutoring have helped thousands of students receive the GMAT scores necessary for acceptance to world-class business schools such as the University of Chicago, the Wharton School, Stanford, Dartmouth, Columbia, Duke, Cornell, and Harvard. Many of our former students have graduated from these fine schools and established themselves as respected and well-compensated business professionals. They've joined a variety of Fortune 500 companies, including General Motors, Marathon Petroleum, Bank of America, Johnson & Johnson, and State Farm Insurance. They've also been hired by Princeton-area firms, such as Munich Reinsurance America, Berlitz Corporation, Beta Pharma, ST Robotics, and MediGuard. All of these successful business careers began with a small investment in Manhattan Review's GMAT prep courses or private GMAT tutoring. Contact Manhattan Review today for more information on how our GMAT prep services for residents of the Princeton area can help you achieve all of your academic and professional goals.

I attended a weekend course with Manhattan Review, the perfect timing for me while working. We managed to cover a lot of ground very quickly and I ended up with 760, just what I needed for the Sloan program at London Business School that I will be starting later this year.
- Rupert (This student took our London GMAT weekend course)
Princeton
Primary Course Venue:

Manhattan Review GMAT GRE LSAT Prep
Princeton Teaching Center at the Hyatt
3565 U.S. Route 1
Princeton, NJ 08540

Phone: (609) 945-5917

NOTE: We do NOT typically have staff at the venue, so email us before visiting the venue.
Meet a Princeton GMAT Tutor: Joey S.
Joey S., originally from Brooklyn, has been a GMAT tutor since 2010. He holds an undergraduate degree in economics from Fordham University and an MBA from Georgetown University's McDonough School of Business. He is a former Manhattan Review client, and he completed one of our GMAT prep courses in New York City as part of his preparation for graduate school. We helped him reach a GMAT score of 730, which was significantly higher than McDonough's median of 700.
Joey is currently a mid-level executive at a venture capital firm. He makes a very good salary and does not need the additional income, but he so enjoyed his Manhattan Review GMAT prep experience that he decided to become a part-time tutor himself. His students have been accepted to the business schools at Harvard, Stanford, the University of Virginia, UCLA, and Carnegie Mellon. He is also a diehard fan of the New York Mets, and makes every effort to attend as many of their home games as possible.