GMAT Prep Courses in Pretoria (South Africa)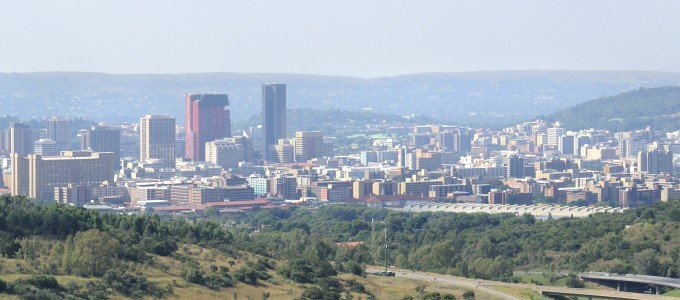 Manhattan Review offers the most effective preparation services for the Graduate Management Admission Test (GMAT) available in Pretoria. Our Pretoria GMAT services include online GMAT instruction, GMAT prep courses in on-site format, GMAT private tutoring, and GMAT practice tests. All of our GMAT learning options feature detailed coverage of all GMAT sections, informed advice on how to create the best GMAT study plans, and tips for improving the odds by using savvy test-taking strategies. Manhattan Review's GMAT instructors are graduates of top business schools with substantial amounts of GMAT teaching experience, and they know how to use engaging methods of instruction to get results for their students. Our company has been helping students around the world get accepted to the best graduate business programs since we were founded in 1999, and we have been responsible for tens of thousands of highly positive learning outcomes. Find out more about Manhattan Review's GMAT prep courses, GMAT private tutoring, and GMAT practice tests in Pretoria by contacting us right away.
High GMAT scores can improve your business school admissions prospects, regardless of your GPA or where you completed your undergraduate degree. Although most business schools do not have minimum GMAT benchmarks for eligibility, institutional GMAT expectations can be learned by reviewing the testing data available on business school websites. Nearly all programs will at least disclose the GMAT averages and/or average ranges of their accepted students, and this information is eminently helpful to the setting of score goals. At Manhattan Review, we advise our students to aim for scores in the upper portion of the average range, which will impress admissions officials and allow the applicant to stand out from the crowd. The exact numbers associated with an "above average" score depend on the business school, and a great score at one institution might actually be below average at another. At Manhattan Review, we use diagnostic tests to precisely assess our students' initial GMAT score levels. Together with business school score data, this allows us to calculate necessary score improvements.
Manhattan Review's GMAT prep courses and private tutoring in Pretoria and other major world cities have facilitated acceptances to elite programs for advanced business training. Our GMAT clients have been admitted to the Stanford Graduate School of Business, Harvard Business School, Northwestern University's Kellogg School of Management, Columbia Business School, the University of Pennsylvania's Wharton School, the Massachusetts Institute of Technology's Sloan School of Management, the University of Chicago's Booth School of Business, the Yale School of Management, and many more. Thousands of our former GMAT students have completed their graduate business programs and are now fully engaged in successful business careers. Some work for firms in Pretoria, including Telkom SA, King Price Insurance, Exxaro, and Axis Developments. We've also had past GMAT clients hired by Berkshire Hathaway, Bank of America, Archer Daniels Midland, Lockheed Martin, New York Life Insurance, and other Fortune 500 companies. Start getting ready for your prosperous future in business with Manhattan Review's GMAT prep services for business school applicants in Pretoria.

I just wanted to let you know that I took the GMAT yesterday and got 700. Thanks for your help.
- Simon (This student accessed our online recording library and is based in Italy)
Pretoria
Primary Course Venue:

Sheraton
227 Wessels Street
Pretoria 0007
South Africa

NOTE: We do NOT typically have staff at the venue, so email us before visiting the venue.
Meet a Pretoria GMAT Tutor: Janice R.
Janice R. was born in Boston and grew up in western Massachusetts. She is a graduate of Duke University (bachelor's degree in philosophy) and the Tuck School of Business at Dartmouth College (master of business administration). Janice has been a GMAT prep tutor and group course instructor since 2008, and she is one of the managing directors of our Pretoria office.
Janice considers her job with Manhattan Review to be the optimal use of her talents as an educator and as a businesswoman. "I've always enjoyed teaching and helping students live their dreams," she says. "But I also love that Manhattan Review is taking advantage of my business skills and knowledge in the managerial sphere." Janice is a single mother of two children, ages 8 and 11.