GMAT Prep Courses in Philadelphia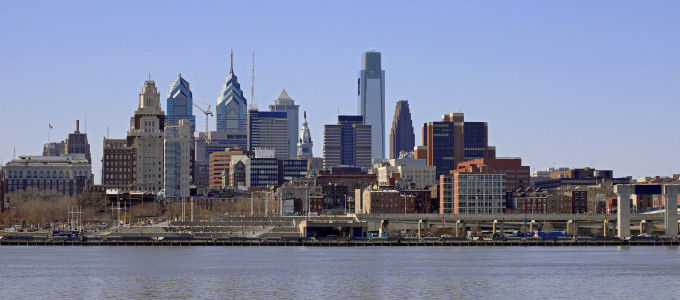 GMAT Preparation in Philadelphia (Pennsylvania)
Here at Manhattan Review, we've helped you out by breaking down the complex GMAT exam in order to create prep courses that help you produce top scores. We offer several different types of GMAT courses, ranging from private tutoring in Philadelphia to Interactive Online Courses. Our test prep method is unique, and our tutoring services help students in Philadelphia get into Pennsylvania's best higher education programs.
Our intelligent and experienced instructors have mentored employees from the many Fortune 500 companies based in and around the bustling city of Philadelphia. We've helped top professionals from Sunoco, Comcast, Aramark, H.J. Heinz, Crown Holdings, and United States Steel, as well as many other well-known companies, to reach their maximum potential. A GMAT prep course with Manhattan Review helps Pennsylvania's professionals take advantage of opportunities that become available once they ace that exam.
The choice is yours: pick from full-length GMAT courses, private tutoring, or weekend options. We've scoured Philadelphia for the best instructors in your area, and then handed them the industry's best GMAT course syllabus. We've observed a significant trend in the Philadelphia area, as past students have sought admission to top schools in Pennsylvania, specifically Penn State. Still others have gotten into top business schools around the world, including Wharton, Harvard, Miami Business School, Oxford Said Business school, IE, and many more. From Pennsylvania to across the ocean, high test scores open new doors for students and professionals who are ready to take their success to the next level.
Top business professionals in Philadelphia have catapulted their careers, starting with impressive GMAT scores. Our Philadelphia GMAT prep courses can do the same for you. Check us out and find out why we're the industry leader in Philadelphia GMAT prep by working with one of our talented, accomplished tutors.

Just wanted to let you know how happy I am that you matched me with Brian to help me with my GMAT. He is an AMAZING tutor. He is super smart and really knows how to teach how to work out the GMAT questions.
- Vihn (This student took GMAT our tutoring in Florida)
Philadelphia
Primary Course Venue:

Manhattan Review GMAT GRE LSAT Prep
Philadelphia Teaching Center at the Sheraton
201 North 17th Street
Philadelphia, PA 19103

Phone: (215) 525-0182

NOTE: We do NOT typically have staff at the venue, so email us before visiting the venue.
Meet a Philadelphia GMAT Tutor: Kelly N.
Kelly, a Texas A&M alum with an English degree, remembers the exhilarating rush she felt on the stage at school, especially when she played a lead in "How To Succeed In Business Without Really Trying". Kelly may have traded in the theatre's curtains for a classroom's whiteboard, but she has merely channeled her star power into a new passion. Now she summons up that dynamic stage presence to perform tricks with punctuation and math for a group of aspiring MBAs.
Having migrated north from Texas, Kelly admits that she prefers the climate in Pennsylvania to the blistering summer heat of Texas. These days, the Philadelphia-based GMAT tutor lives with her husband, their daughter, and their 8-year-old cocker spaniel, Max. Kelly received her MBA from Penn State, and now she helps students who are seeking their own success. With her love of learning and winning record in education, Kelly can make any subject matter interesting.
Kelly relishes her opportunities to share her love of learning and passion for thought with Manhattan Review Students, and in particular enjoys teaching challenging English Literature courses. Kelly sums it up best by quoting one of her favorite Shakespearean plays: "The course of true love never did run smooth." Kelly laughs and adds,"The course to graduate school … now, that's a different story altogether."