GMAT Prep Courses in Palo Alto (California)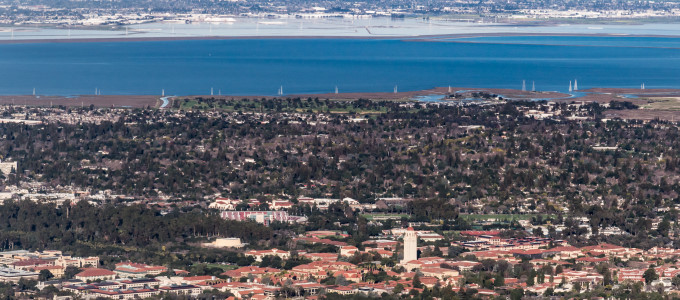 Manhattan Review is an international test prep company that helps students around the world meet the substantial challenges of the Graduate Management Admission Test (GMAT). We offer a full complement of effective GMAT services in Palo Alto, including online GMAT instruction, on-site GMAT prep courses, individual GMAT tutoring, and GMAT practice tests. Manhattan Review's innovative and engaging GMAT instruction produces substantially improved GMAT content knowledge, the best approaches to out-of-class study, and vital test-taking skills to dramatically enhance GMAT scores and business school acceptance prospects. We employ the most dedicated, experienced, and credentialed GMAT classroom instructors and individual tutors in Palo Alto, all of whom have impressive track records of success and accomplishment. Manhattan Review is a firm that has been living and breathing the GMAT since we were founded in 1999, and our efforts have resulted in the most credible and proven GMAT preparation programs available anywhere. Find out more about our elite GMAT services for students in Palo Alto by contacting our local office today, either online, by phone, or by email.
Some test prep companies offer a one-size-fits-all approach to GMAT teaching, but at Manhattan Review, we understand that today's students have diverse learning styles and preferences that they expect their educators to consider. This is why we give our GMAT clients several options for GMAT study and help them select their ideal situation. Many GMAT learners find the traditional group classroom experience, with its interpersonal and collaborative atmosphere, to be the most effective way to prepare for the exam. Manhattan Review's on-site GMAT courses meet at practical sites in Palo Alto and at times that accommodate employment and school schedules. Other students prefer to work with a GMAT teacher in one-on-one format, which allows rapid skill development through a customized learning plan. Manhattan Review's private GMAT tutoring programs consider each individual client's learning style, academic background, and GMAT strengths and weaknesses, facilitating the implementation of highly focused and differentiated GMAT teaching. Our online GMAT instruction is perfect for students who require the convenience of remote study, using the best in educational technology. Regardless of your learning preferences, Manhattan Review will help you make the most of your prior knowledge and academic abilities.
Manhattan Review's GMAT instruction has been consistently validated by the elite business school acceptances of our thousands of former clients. We've facilitated admission to top business schools such as Harvard, Oxford, Stanford, the University of California-Berkeley, Cambridge, the Massachusetts Institute of Technology, Yale, the University of Pennsylvania, the University of Chicago, Georgetown, Northwestern, Duke, Emory, the University of Michigan, the University of Virginia, and many more. Countless past Manhattan Review students have earned master of business administration, master of finance, master of accountancy, doctor of philosophy, or other graduate business degrees and gone on to great careers at Fortune 500 companies, including Microsoft, Dow Chemical, JP Morgan Chase, Wells Fargo, New York Life Insurance, and Bank of America. We've also seen our former GMAT students hired by firms in Palo Alto, such as Hewlett-Packard, Varian Medical Systems, Engineering Capital, Accel Partners, and TIBCO Software. Start getting ready for your future in business with Manhattan Review's GMAT prep courses and GMAT private tutoring for business school applicants living in Palo Alto.

I really found the course to be extremely useful, especially in helping me remember math that I learned back in the 9th grade and learning short-cut techniques to cut through grueling calculations.
- Jason (This student took our London GMAT weekend course)
Palo Alto
Primary Course Venue:

Manhattan Review GMAT GRE LSAT Prep
Palo Alto Teaching Center at the Sheraton
625 El Camino Real
Palo Alto, CA 94301

Phone: (650) 618-5062

NOTE: We do NOT typically have staff at the venue, so email us before visiting the venue.
Meet a Palo Alto GMAT Tutor: Jason A.
Jason A. completed an undergraduate degree in computer science at the University of California-Los Angeles, and then earned a master of business administration at UCLA's Anderson School of Management. A Los Angeles-area native, he has been a Palo Alto resident since 2017. He has a total of 10 years of experience as a GMAT prep tutor and classroom teacher for Manhattan Review in both cities.
Jason's GMAT instruction has reliably produced high test scores and selective business school admission for hundreds of clients from all over the world. His students appreciate his passion for teaching as well as his friendly and engaging classroom presence. Jason is a diehard sports fan, and he regularly travels to Chavez Ravine to watch his beloved Los Angeles Dodgers.