GMAT Prep Courses in Overland Park (Kansas)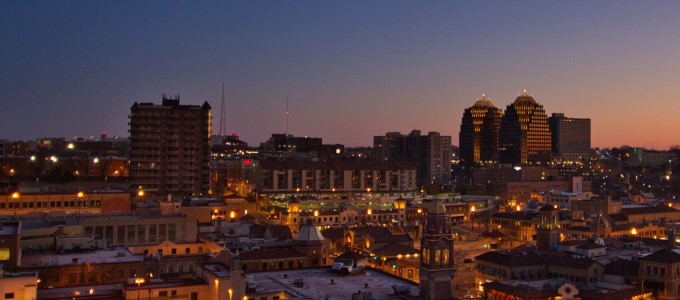 We at Manhattan Review have broken down the complex GMAT exam in order to create the most unique and personalized exam prep available. Overland Park students can now have access to the most state-of-the-art GMAT resources; including our sought after professional tutors. We scoured the area to find the best-educated and most passionate tutors to give our unmatched course syllabus to. In the hands of these top notch tutors, our students have consistently gained top scores on the GMAT and went on to receive acceptance letters from Duke, Yale, MIT, Harvard, Brown, Columbia and Wharton. Among the pile of acceptance letters, Overland Park natives can also hope to find letters from Wichita State University, Kansas State University and the University of Kansas in their own mailboxes once taking our courses and acing the GMAT. Don't wait another day to utilize our experts and the most comprehensive and personalized study plans in the industry.
Perhaps you have a top school you'd like to attend. We have helped thousands of aspiring MBA's walk through the doors of their first choice school. It's no surprise that a top GMAT score will help bring your application to the top of the pile at any well-known school in the nation. However, the competition to attend these fine institutions has grown considerably over the years. Invest in your future and watch it pay off ten fold with the help of our experience and knowledgeable instructors. We can work around any busy schedule with our Interactive Online Courses, weekend courses and our most popular, private tutoring courses. Our friendly administrative staff carefully places you with a tutor who best suits your unique learning style. Let's face it, no two students are exactly the same. Which is why we craft individual study guides for each student based off their needs and unique way of learning. For over fifteen yeas, we have been the in leader in GMAT exam prep and having dissected and analyzed the exam, know the ins and outs better than anyone. Let our experts take the stress out of exam day and replace it with confidence.
Overland Park being the second largest city in the Sunshine State has attracted large corporations to build within its limits. Today, Overland Park is home to the Sprint Corporation, YRC Worldwide and Black and Veatch. Fortune 500 companies such as these are looking for the brightest new talent to join them. Past students of ours have won positions at these sought after employers and taken them into new markets and opportunities. Other past students of ours have taken their degrees and begun successful companies of their own, carving their own path. Whichever course you decide is best for you, having an undeniable GMAT score was the ticket for both journeys. Leverage the breadth of knowledge bottled up in our top-notch instructors. Instructors who were hired by the only exam prep company founded by a professor who knows just what works as a tutor and what does not. Our years of experience teaching to the exam, the knowledge of what can be expected on it and our passion for helping students succeed has proven to turn out top scoring GMAT champions year after year. We invite you to learn more about one of our sought after tutors who lives right here in Overland Park today.

I attended the December 2005 weekend GMAT course and would just like to pass my thanks to my instructor. I only had time to do about 5 hours self study so found the Manhattan Review course critical to my success. I took the GMAT for the first time last Friday and scored 690. Many thanks to the team.
- Jonathan (This student took our London GMAT weekend course)
Overland Park
Primary Course Venue:

Manhattan Review GMAT GRE LSAT Prep
Overland Park Teaching Center at the Sheraton
6100 College Blvd
Overland Park, KS 66211

Phone: (913) 562-1152

NOTE: We do NOT typically have staff at the venue, so email us before visiting the venue.
Meet an Overland Park GMAT Tutor: Jamie B.
Our Harvard alum, Jamie, who boasts an English degree, vividly recalls the exhilarating rush from the time she spent on the University stage- particularly as the lead in "A Midsummer Night's Dream." Although she exchanged her curtain calls for the classroom, the light she channeled while one stage is just hitting a new audience: Manhattan Review students. Summoning up on her on-stage energy to perform math strategies and punctuation tricks for aspiring MBA's is second hat to her.
While first living in the south and migrating to the Midwest over five years ago, Jamie loves the change in weather. Having four seasons suits her and her family of four's lifestyle much better. Jamie earned her MBA from Kansas Tech and enjoys coaching students seeking their own success. Jamie too can bring life into any subject matter, even a difficult combinatorics lesson. She summed it up best once when quoting her Shakespearean starring role: "The course to true love may never have run smooth, but the course to graduate school, well now, that's a different story."