GMAT Prep Courses in Oslo (Norway)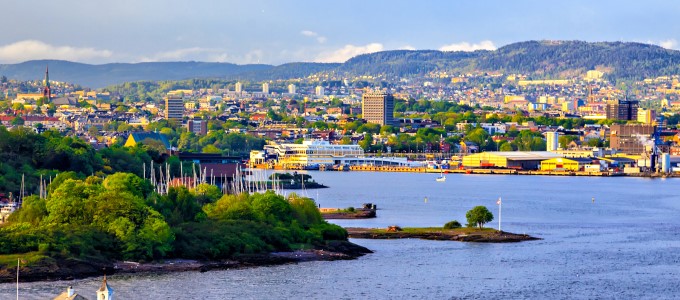 Manhattan Review is an international test prep firm that offers the most engaging, rigorous, and comprehensive services for the Graduate Management Admission Test (GMAT) available in Oslo. Our company has been effectively teaching the GMAT to students in Europe, Asia, North America, South America, and Africa since we were founded in 1999, and our instruction has helped tens of thousands of aspiring graduate business students reach their goals of selective business school admission. Manhattan Review's GMAT instructors are graduates of elite universities and prestigious business schools as well as experienced teachers tirelessly dedicated to student success and accomplishment. Manhattan Review students learn how to become highly proficient on all GMAT sections by using the best study techniques and the most favorable testing strategies. GMAT learning plans available in Oslo include on-site GMAT prep courses, one-on-one GMAT private tutoring, online GMAT instruction, and GMAT practice tests. For details on our Oslo GMAT offerings, contact Manhattan Review by email, by phone, or online.
Business school applicants with above-average GMAT scores will have the best possible chances of admission. Business school rankings are strongly correlated to the average GMAT scores of their accepted students, and in some cases, these rankings are partially based on GMAT scores (the methodology used by U.S. News & World Report, for example, heavily considers mean test scores). At the University of Wisconsin-Madison's Wisconsin School of Business, the average GMAT score is 668. Wisconsin applicants with GMAT scores of 700 or higher would therefore make a strong case for admission. The median GMAT score at Harvard Business School is 730, and at this institution, an applicant with a 700 GMAT would be far less competitive than he or she would be at Wisconsin Business School. Setting target scores is a great place to begin the GMAT preparation process. We advise our clients to aim for scores in the 75th percentile or above, whatever that is for a given program.
Manhattan Review's GMAT prep courses and private tutoring in Oslo and other major world cities have helped our clients secure admission to elite graduate business programs. Former Manhattan Review students have been accepted to the Stanford Graduate School of Business, Harvard Business School, the Sloan School of Management at the Massachusetts Institute of Technology, Columbia Business School, Northwestern University's Kellogg School of Management, the University of Chicago's Booth School of Business, Georgetown University's McDonough School of Business, the Yale School of Management, and many more. Manhattan Review students consistently go on to successful careers in business, and a number of our former clients have been hired by Fortune 500 companies, such as Dow Chemical, United Technologies, Lockheed Martin, Berkshire Hathaway, and Walgreens Boots Alliance. Some of our past GMAT students now work for the best firms in Oslo, such as Bionor Pharma, Orkla Group, NHST Media Group, Norsk Hydro, and Eitzen Group. Your business career begins with an outstanding business school application. Start working toward your highest possible GMAT scores today with Manhattan Review's test prep services in Oslo.

I got a 670 on the GMAT and I am very happy with that result. I find it difficult to have enough time after work and on weekends for all the things (GMAT, TOEFL, Essays) that are necessary for a business school application. Therefore I am glad that I took your GMAT course because it saved me a lot of time in the GMAT preparation. Thank you again.
- Maximilian (This student took our Munich GMAT weekend course)
Oslo
Primary Course Venue:

Radisson Blu Plaza Hotel
Sonja Henies Plass 3
Oslo 0134, Norway

NOTE: We do NOT typically have staff at the venue, so email us before visiting the venue.
Meet an Oslo GMAT Tutor: Joern S.
Joern S., an Oslo native, completed a bachelor's degree in economics at Pennsylvania State University and a master of business administration at the University of Minnesota's Carlson School of Management. He returned to Oslo in 2016 after teaching GMAT prep courses for six years in New York City. He is also a financial services professional who works for a bank in the city of Oslo.
Joern's GMAT students appreciate his dedication to teaching and his ability to explain GMAT skills to all types of students. "He's really good at helping everyone understand the GMAT as an assessment," remembered one past student. "The way he explains GMAT concepts can be understood by almost anyone." Joern's hobbies include playing the piano, hiking, and tennis, but with a dual career as an educator and financial adviser, he doesn't have much free time.