GMAT Prep Courses in Omaha (Nebraska)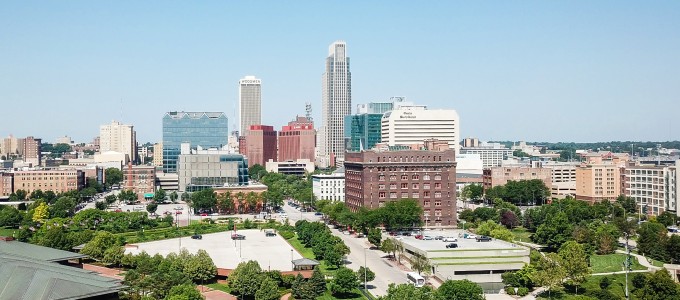 The Graduate Management Admission Test, or GMAT, is a potentially critical test for students looking to demonstrate their abilities and subsequently attend a business school of their choice. Having properly prepared for the day of the exam is a potentially important step in ensuring that students will be able to attend more competitive business schools of their choice. Students in the Omaha area looking for the best options for the GMAT exam should look to Manhattan Review for a wide variety of preparation options designed to give them the most guidance. Students have been working with Manhattan Review for the process of preparing for the GMAT and other standardized tests since 1999, and Manhattan Review is the best resource for students looking to prepare for the GMAT using the methods that are best suited to them. Manhattan Review offers group courses, private tutoring, and practice exams in convenient packages that allow students to pick and choose as needed.
Students who choose to work with Manhattan Review for their course of study in preparing for the GMAT exam are able to utilize a wide variety of benefits designed to help them get the most out of the process of preparing for the day of the test. Manhattan Review has helped students in both in-person and online contexts via the group course and private tutoring options being available in both contexts. Students who choose to utilize the in-person private tutoring option can work at any mutually agreed upon convenient location in the Omaha area for the purposes of having a more convenient commute during the study process. Manhattan Review's private tutors can also offer their students flexible scheduling and the ability to customize their lesson plans as they see fit to ensure proper coverage of their strengths and weaknesses. Students who work with Manhattan Review's practice tests will also have access to exams that are updated on an annual basis.
Students who have used Manhattan Review for the process of preparing for the GMAT exam have managed to use the guidance they have received from their instructors to ensure that they are able to deliver a stronger performance on the day of the exam. Students who have worked with Manhattan Review for the process of preparing for the GMAT are able to get into a wide variety of schools in and out of the Omaha area, such as University of Nebraska at Omaha or Metropolitan Community Center for students in the Omaha area, or schools outside of the area such as Harvard, Yale, Stanford, Penn State, UCLA, Vassar, Brown, Emory, Columbia, University of Chicago, New York University, Massachusetts Institute of Technology, William and Mary, and many others. Call or email one of Manhattan Review's academic program advisors today to learn more about the options offered for students looking for GMAT exam preparation.

I talked with my friend about this after every class. The consensus was that we both were charged after coming out of your classes. It was the type of feeling where if I had the time I would have study for a good 12 hours. I hit a 47 for an 82nd percentile on the math... Verbal went a touch better at 48 for 99, leaving me with a Total scaled score of 760 and knocking me into the 99th percentile… I also received 6 out of 6 on my AWA. Thanks for all of your help.
- Eric (This student took our New York GMAT classic course)
Meet an Omaha GMAT Tutor: Ryan D.
Ryan D. grew up in the Omaha area and returned to his hometown after finishing his education at University of Chicago, where he earned a Master of Business Administration and helped students in the area to prepare for standardized tests such as the GMAT. He has continued to assist students via Manhattan Review with their exams since returning to Omaha.
Ryan's teaching methods have been adapted to ensure that students are able to use their tutoring instruction in a way that is beneficial to them. He uses a variety of different techniques and study focuses depending on what the student feels would be best and adjusts the lesson plan accordingly. In his spare time, Ryan likes to attend various sporting events.