GMAT Prep Courses in Oklahoma City (Oklahoma)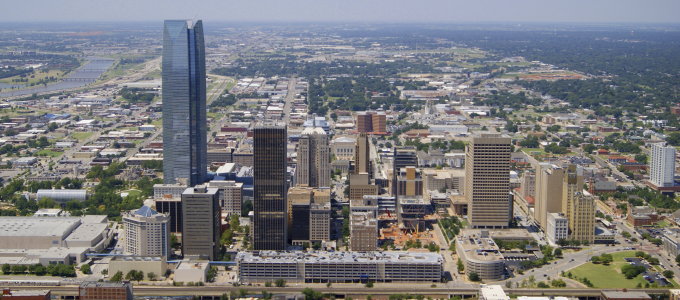 All over the world, the Graduate Management Admissions Test, or GMAT, plays an integral role in the application process for business schools. In fact, more than 1,500 universities in 82 countries use the GMAT to assess potential talent among business school applicants for programs such as Masters in Accountancy, Masters in Public Administration, Ph.Ds, etc. Designed to measure critical thinking, quantitative reasoning, and the ability to communicate complex ideas, the four hour long GMAT not only challenges prospective business student's academic aptitude, but also tests their level of commitment and confidence in themselves. At Manhattan Review, we have an established GMAT test prep program that is guaranteed to help you reach your highest possible score and build the confidence you'll need on test day.
For over 15 years, Manhattan Review has been at the forefront of the test prep services industry, helping prospective business students reach their GMAT testing goals. Our world-class program works in two ways. First, we offer our students access to our state-of-the-art interactive online courses. The online courses are supplemented by additional online tools and resources such as our GMAT practice tests, which are designed to give our GMAT test prep students the advantage of familiarity with the GMAT well before they take the test. This is just one of the ways in which we help to instill confidence in our participants. One-on-one tutoring with our elite private tutors also helps build confidence among our participants, as they get to spend quality time with the some of the top professionals in Oklahoma City, who also happen to be some of the best instructors.
Due to our unprecedented level of commitment to helping to develop the best and brightest in the Oklahoma City area, Manhattan Review has garnered a reputation unlike any other test prep service provider in Oklahoma City. As a result, all of the top business schools including the Meinders School of Business at Oklahoma City University, the Price College of Business at the University of Oklahoma City, and the College of Business at the University of Central Oklahoma City have accepted our past students. The same is true for the top employers in the Oklahoma City area as well. Specifically, The State of Oklahoma, the Mike Monroney Aeronautical Center, Integris Health, the City of Oklahoma City, the University of Oklahoma Health Science Center, Hobby Lobby Stores, Chespeake Energy Corporation, Mercy Health Center, OG+E Energy Center, Devon Energy Corporation, SSM Health Care of Oklahoma, Inc., AT&T, OU Medical Center, Sonic Corporation, Dell, The Hertz Corporation, United Parcel Service, Farmers Insurance Group, Great Plains Coca-Cola Bottling Company, Cox Communications, The Boeing Company, Johnson Controls, MidFirst Bank and Continental Resources, have all hired our past participants, making Manhattan Review an exceptional foundation for academic and professional success in Oklahoma City.

I got my GMAT score up to 740. Thanks again for all your help and, hopefully, I'll see you next year as a student.
- Tapiwa (This student took our London GMAT weekend course)
Oklahoma City
Primary Course Venue:

Manhattan Review GMAT GRE LSAT Prep
Oklahoma City Teaching Center at the Sheraton
One North Broadway
Oklahoma City, OK 73102

Phone: (405) 708-5525

NOTE: We do NOT typically have staff at the venue, so email us before visiting the venue.
Meet an Oklahoma City GMAT Tutor: Faith
Growing up in Yukon, Faith always had aspirations of one day moving to Oklahoma City to pursue a career in business. She began her career with a solid academic foundation, with scores in the 99th percentile on both the SAT and the GMAT. Faith credits a lot of her success with standardize tests with her excellent memory, but she also doesn't discount that fact that her subsequent success in undergrad and graduate school at Oklahoma City University was due to her tenacity and rigorous study habits.
Before graduating from the Meinders School of Business at Oklahoma City University, Faith was able to secure an entry level management position with one of Oklahoma City's top insurance companies. After receiving several promotions, which included serving as a coach/mentor to subordinate at times, Faith decided to embark on a career as a private tutor with Manhattan Review at the urging of a coworker. That was five years ago. Since then, Faith has played a pivotal role in helping Manhattan Review to deliver the top rated GMAT test prep services that we are known for throughout the Greater Oklahoma City Area. Our students love to work with Faith because she is just like them, as she loves to say. Born and raised in the suburbs of Oklahoma City, she worked hard to achieve all of her professional success, but helps our students to understand that none of that is possible without the solid academic foundation, which is why she believes in Manhattan Review and enjoys her role in helping students to accomplish their personal goals.