GMAT Prep Courses in Oakland (California)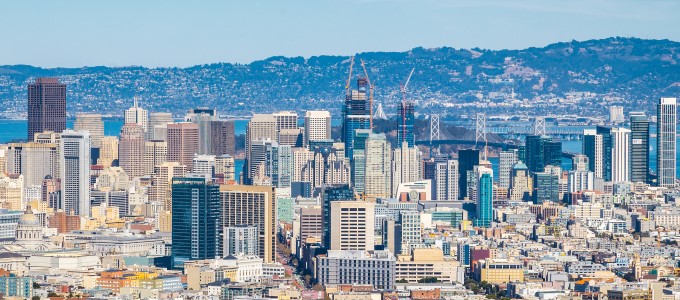 In order to achieve top-percentile scores on the Graduate Management Admission Test (GMAT), you will need to have an effective preparation plan. For most, this requires taking advantage of a professional company with a history of successful results. Since 1999, Manhattan Review has been shaping and perfecting our GMAT preparation materials and approach to most efficiently help our clients. We provide Oakland's most flexible, results-driven resources for GMAT preparation, which is available in formats that suit every type of student. We also have extensive experience with international students and students whose mother tongue is not English. We are pleased to offer traditional on-site GMAT prep courses, individual GMAT tutoring, online GMAT instruction in either group or private settings, and true-to-life GMAT practice tests.
Manhattan Review GMAT students consistently receive high total and sectional GMAT scores and they are regularly admitted to the best business schools in California and the world, including Harvard, Stanford, Georgetown, the University of California-Berkeley, Oxford, the University of Virginia, Emory, Cambridge, the University of Michigan, and numerous others. Former Manhattan Review students have been hired by Fortune 500 companies, including Clorox, Apple, Microsoft, Netflix, State Farm Insurance, and Wells Fargo, to name a few. Our clients have also joined top firms in Oakland, such as Kaiser Permanente, Dreyer's, and Uber. Get started on Oakland's best GMAT prep with Manhattan Review today, and you'll soon join the ranks of our most successful students.
The Graduate Management Admission Council (GMAC), the organization that owns the GMAT, tracks and reports test-taker statistics for the total group as well as various subgroups. According to GMAC, the mean GMAT total score for all test-takers is approximately 560. While this is interesting information, it is more important that you do the research on the program or programs you are interested in applying to know the average score of their incoming students. For example, the average score of Berkeley's incoming class to the Hass School of business is a 725, more than one hundred points higher than the overall average. This information is vital to understand as you prepare to apply to top-tier programs.
Manhattan Review has experienced professionals who can help with your preparation by helping you understand what your goal should be for the programs you are interested in. Take advantage of our more than twenty years of experience to help set up the right course for you, depending on your needs and schedule. Invest in yourself by securing your future as a graduate of a business school with name-recognition, opening business opportunities for years to come.

I have just finished taking the GMAT, and I received a score of 720 :) Thank you for all the support and help.
- Abdullah (This student took our New York GMAT classic course)
Oakland
Primary Course Venue:

Manhattan Review Prep
Hilton Oakland Airport
1 Hegenberger Rd
Oakland, CA 94621

Phone: (212) 316-2000

NOTE: We do NOT typically have staff at the venue, so email us before visiting the venue.
Meet an Oakland GMAT Tutor: Gavin G.
Gavin G, originally from the New York City area, has been a GMAT tutor for Manhattan Review in Oakland since 2015. His students appreciate his patience and his ability to explain how to solve the hardest problems on the GMAT. One student said, "I knew Gavin had amazing credentials, but I was pleasantly surprised to know he could translate that to effectively teaching. He really helped me to understand where I was going wrong in my approach to Critical Reasoning questions."
Brian was educated at Columbia University, where he completed a Bachelor of Arts in English, and at the University of California-Berkeley's Haas School of Business, where he earned a master of business administration. In addition to his teaching career, Brian is also a private marketing consultant for various start-ups in the area. In his spare time, he enjoys kayaking and has recently started stand up paddle boarding.