GMAT Prep Courses in Newport Beach (California)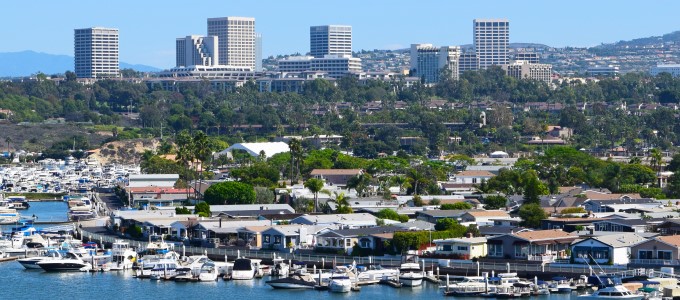 Every year, thousands of business school hopefuls take the Graduate Management Admission Test, or GMAT, as a critical part of the application process for many of the top programs around the world. In Newport Beach and the neighboring communities, the top business schools like Pepperdine University not only require their applicants to take the GMAT in order to demonstrate preparedness for their rigorous business programs, but they also require a high GMAT score as well. Applicants with a high GMAT score are considered to have high academic aptitude and as a result are deemed to have high potential. With the help of the experts at Manhattan Review, where industry experts and academicians have joined forces to create a curriculum that is both student focused and adaptable, prospective business students, like you, are given the knowledge and skills to help you succeed not only on test day and beyond.
For over 15 years, Manhattan Review has been specializing in helping business school applicants achieve their GMAT testing goals by obtaining the necessary foundation and skills set to earn their best possible score on the GMAT. In order to successfully accomplish this goal for so many years, we have focused on providing our students with fully customizable learning plans to help them meet and exceed their own personal goals. No other GMAT test prep consultant service in Newport Beach offers a service quite like Manhattan Review. Specifically, our GMAT test prep participants are able to create a program that fits with their learning style and needs, whether that includes interactive online courses or one-on-one private tutoring sessions. Our private tutoring gives our participants access to some of the most elite professionals in Newport Beach who have worked all over and come from a variety of backgrounds and all share one common goal: To better each individual participant by giving them the proper tools to achieve their best GMAT score.
All throughout the Newport Beach and surrounding communities, both academic and professional alike, Manhattan Review has garnered a great deal of respect for working with up and coming business professionals. As a result, all of the top business programs in and around Newport Beach including the Keller Graduate School of Management Long Beach, the Graziado School of Business and Management at Pepperdine University, and the Argyros School of Business and Economics at Chapman University have all demonstrated a preference for Manhattan Review's past GMAT test prep participants over all other applicants. Similarly, the top employers in Newport Beach have endorsed Manhattan Review over the years, preferring to hire our past GMAT test prep students over other applicants because they are confident in their ability to meet and exceed expectations on the job. With the help of Manhattan Review, you can also achieve success in Newport Beach as a result of working with the most successful professionals in the area. Invest in your future today by enrolling in Newport Beach's number one GMAT prep consultant service. Call today to make an appointment to work with your own elite private tutor.

At the end of March I took one of your weekend GMAT courses in Frankfurt. I just wanted to let you know that this investment has paid off!!! I took the test two days ago - and my total score is 730! I'm so relieved... Thanks a lot to all of you.
- Anja (This student took our Frankfurt GMAT weekend course)
Newport Beach
Primary Course Venue:

Manhattan Review GMAT GRE LSAT Prep
Newport Beach Teaching Center at the Hyatt
1107 Jamboree Road
Newport Beach, CA 92660

Phone: (949) 335-1935

NOTE: We do NOT typically have staff at the venue, so email us before visiting the venue.
Meet a Newport Beach GMAT Tutor: Jodie C.
Like so many of our elite private tutors, Jodie came to Manhattan Review after working in the finance industry for one of the biggest financial giants in the world. And although she thoroughly enjoyed working in the fast-paced environment of finance, upon transitioning her career into the realm of education she has been able to pursue her life-long passion of helping up and coming professionals. As a highly successful senior level manager in the finance industry, Jodie spent a great deal of time working with and developing members of her team as well as the many interns that came to her for professional guidance over the ten plus years she worked for her employer. While Jodie's dedication to that particular aspect of her former career was often commended, she had was especially drawn to and eventually left her corporate job to pursue instruction full-time.
As a trusted member of our team of private tutors in Newport Beach, Jodie plays a pivotal role in helping us to deliver the top-rated GMAT test prep consultant services that Manhattan Review is known for all around the world. When eager and/or frustrated prospective business students come to Manhattan Review looking for the tools and resources to help them achieve their GMAT testing goals, they are pleasantly surprised to learn that signing up with Manhattan Review also means they get access to one-on-one sessions with highly successful professionals like Jodie, who can benefit them even more. Jodie knows what the GMAT looks like and has a working knowledge that aid her in being an effective instructor, which is why we are thrilled to have her as part of our world-class program at Manhattan Review.