GMAT Prep Courses in New Haven (Connecticut)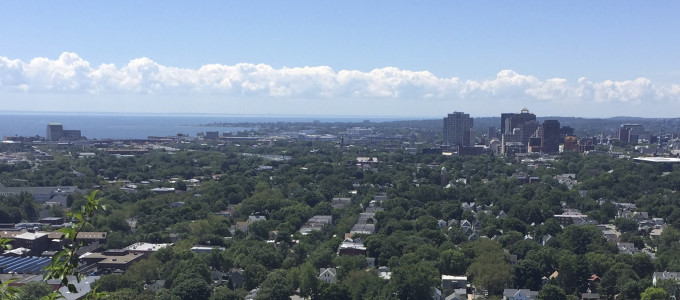 Manhattan Review is an international test prep firm that serves New Haven students in need of the highest-quality services for the Graduate Management Admission Test (GMAT). GMAT learning plans available in New Haven include traditional GMAT prep courses in on-site format, GMAT private tutoring in one-on-one format, and virtual GMAT instruction in online interactive format, and we also offer GMAT practice tests. Manhattan Review has been producing high GMAT scores and improved business school admission prospects for students worldwide since 1999, and we have helped thousands of clients achieve their dreams of elite business school acceptance. Our highly qualified, experienced, and engaging instructors will show you how to develop all of the necessary GMAT skills, how to create the most effective plans for out-of-class study, and how to use savvy test-taking strategies to dramatically improve outcomes. Manhattan Review's GMAT prep courses and private tutoring feature innovative methods of instruction that help students understand the thinking behind the GMAT. Learn more about our GMAT prep services for students in New Haven by contacting us today. We're available by email, online, or by phone to provide details on our GMAT offerings and to answer all of your questions.
Manhattan Review's GMAT instruction has helped countless students pursue master of business administration, master of finance, master of accountancy, doctor of philosophy, or other graduate business degrees at the best institutions for advanced business training. Our clients have been accepted to Harvard Business School, Columbia Business School, the Yale School of Management, the University of Pennsylvania's Wharton School, the University of Oxford's Saïd Business School, Northwestern University's Kellogg School of Management, INSEAD, the Stanford Graduate School of Business, the University of Cambridge's Judge Business School, UC Berkeley's Haas School of Business, the London School of Economics, the Tuck School of Business at Dartmouth College, and many more. Career success is also typical of Manhattan Review's GMAT students. Some have accepted jobs at Fortune 500 companies, including Dow Chemical, United Technologies, New York Life Insurance, Twenty-First Century Fox, and JP Morgan Chase. Others are now working for firms in New Haven, such as Farrel Corporation, Premier Education Group, the Southern Connecticut Gas Company, and Seton Identification Products.
Selective business schools invariably expect high GMAT scores from their applicants. This is partially because the exam is respected by educators, but it is also due to the fact that GMAT scores affect business school rankings. U.S. News & World Report uses the average GMAT scores of a school's accepted to students as a factor in the final ranking score for that institution, which means that programs compete to accept the highest scoring students. According to the Graduate Management Admission Council (GMAC), the average GMAT scores for all test-takers are about 27 verbal, 39 quantitative, and 556 total, but the top business schools report scores that are much higher. At Harvard Business School, for example, the median GMAT scores for new students are 42 verbal, 49 quantitative, and 730 total. The most recent entering class at the University of Chicago's Booth School of Business had an average GMAT score of 726, with an overall GMAT score range of 590-790. Students who wish to pursue graduate business degrees at the best schools should not neglect rigorous GMAT preparation.

The math part was excellent in reviewing algebra. The review of English grammar was superb and I honestly feel more confident. I would certainly recommend this course to my friends. I was also happy with the English sentence correction review. Prior to coming for the course my score was really poor in the sentence correction section and now I am making tremendous progress. I feel I will be ready to do the exam in the first week of March as I am busy working for the moment as a junior doctor in Edinburgh.
- Ikol (This student took our London GMAT weekend course)
New Haven
Primary Course Venue:

Manhattan Review GMAT GRE LSAT Prep
Yale Teaching Center at the Study
1157 Chapel Street
New Haven, CT 06511

Phone: (203) 672-0680

NOTE: We do NOT typically have staff at the venue, so email us before visiting the venue.
Meet a New Haven GMAT Tutor: Fabian R.
Fabian R. is a graduate of Boston University (bachelor's degree in marketing) and the University of Pennsylvania (master of business administration from the Wharton School). A native of the Boston area, Fabian has been teaching prep courses and private tutoring sessions for the GMAT since 2010. He is also an independent financial adviser with a variety of personal and corporate clients.
Fabian's student evaluations indicate that his clients are highly satisfied with his teaching. "My diagnostic GMAT scores were much lower than I expected them to be," remembered one student. "Fabian's teaching helped me steadily improve my skills, and my practice test scores kept going up. When I took the real GMAT, my scores were good enough for a top-10 business school."