GMAT Prep Courses in New Delhi (National Capital Territory of Delhi, India)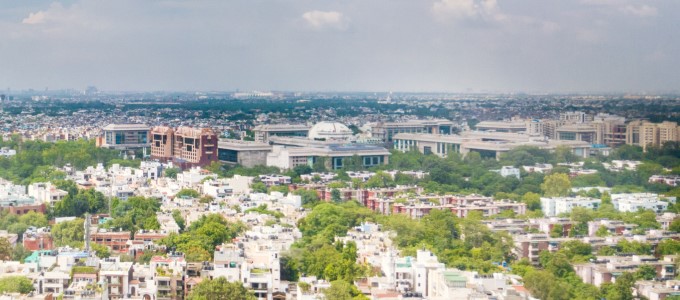 Manhattan Review GMAT Prep in New Delhi
The Graduate Management Admission Test (GMAT) is a challenging exam that is made much easier through professional instruction. Manhattan Review is a worldwide education company that provides New Delhi's most effective GMAT learning options. Our New Delhi Coaching Centers emphasize flexibility in GMAT instruction, and available learning plans include a variety of online or on-site GMAT courses, GMAT private tutoring, and GMAT practice tests. Since our firm was founded in 1999, Manhattan Review's GMAT instruction has helped thousands of students get accepted to the business schools at top universities such as Northwestern, Harvard, Columbia, MIT, Oxford, Stanford, the University of Edinburgh, and countless others. Our former GMAT coaching clients have been hired by Fortune 500 companies and firms in New Delhi, including Wells Fargo, United Technologies, World Fuel Services, State Farm Insurance, Indosolar, Intex Technologies, Oswald Labs, and Samtel Group. Contact Manhattan Review in New Delhi for details on our GMAT group courses, private coaching, and practice tests for area students.
The GMAT is one of the most important admissions requirements for MBA and other business degree programs, and graduate business schools typically expect the submission of GMAT scores as a normal part of the admissions process. The four GMAT sections are quantitative reasoning, verbal reasoning, integrated reasoning, and analytical writing. Manhattan Review's GMAT prep courses and individual GMAT tutoring at our New Delhi Coaching Centers help our students master the exercises of all GMAT sections, efficiently organize their study plans, and assimilate important test-taking strategies. This approach to GMAT coaching produces superior GMAT ability for Manhattan Review clients, who arrive on test day with the confidence that can only come from the best GMAT preparation. Manhattan Review's GMAT instruction will significantly improve your business school applications and help make them competitive at top institutions in the United States, United Kingdom, Canada, Australia, and anywhere else the GMAT is accepted.
The Manhattan Review Turbocharge Your GMAT Series is Considered the Best GMAT Prep Material Available
When choosing study aids for their GMAT prep, students are often confused and overwhelmed by the number of choices. Manhattan Review's Turbocharge Your GMAT series of GMAT prep books sets the standard for GMAT prep all over the world, offering informed and experienced GMAT guidance for dramatic GMAT skill enhancements and score improvements. The latest edition of the full series is designed for today's GMAT students and features comprehensive coverage of the most recent version of the exam. The Turbocharge Your GMAT series focuses on essential verbal, quantitative, reasoning, and writing concepts from the most basic through the most advanced levels, and they are ideal for any stage of GMAT study. Students who use these books benefit from an expanded level of GMAT knowledge and learn how to approach GMAT study and testing strategically. The Turbocharge Your GMAT series is an accessible and reliable resource for GMAT study in formal and informal settings, as tens of thousands of students can attest.
Why Manhattan Review GMAT Coaching Centers are the Best in New Delhi
As an international firm with global reach and local knowledge, Manhattan Review's GMAT instruction in New Delhi produces better learning outcomes than any other test prep resource. With substantial emphasis on student engagement and macro-level thinking skills, Manhattan Review's GMAT teaching leads to more skilled test-takers than test prep offerings that rely on memorization and tricks. Our course materials and methods of instruction have been developed by combining our own experience with respected research into test prep teaching and learning. Only the most qualified, experienced, and passionate educators are hired to teach GMAT offerings for Manhattan Review. The accomplishments of Manhattan Review's thousands of past GMAT students, both as graduate business students and business professionals, provide compelling testimony on the quality of our services. Manhattan Review's solid reputation and long history of favorable outcomes make us the only choice for ambitious New Delhi students interested in admission to top business schools.

I have recently attended this weekend session of the Manhattan Review's GMAT course in London. I had hoped the course would be valuable in improving my mathematical and critical reasoning skills. Instead, the course exceeded all my expectations. I mentioned my observations to a group of fellow attendees and we all agreed we had learnt more in one day from this course than in our final year of secondary education!
- Shyama (This student took our London GMAT weekend course)
New Delhi
Primary Course Venue:

Sheraton New Delhi
Saket District Centre
New Delhi 110017, India

NOTE: We do NOT typically have staff at the venue, so email us before visiting the venue.
About Manhattan Review's Founder Prof. Dr. Joern Meissner
Manhattan Review was founded in 1999 by business school professor Joern Meissner. Prof Dr. Meissner has been teaching core MBA courses and MBA electives as a faculty member at institutions such as the University of Mannheim, Lancaster University Management School, and the Leipzig Graduate School of Management for more than 25 years. He was educated at the University of Hamburg, where he completed a diploma in business management, and at Columbia Business School, where he earned a PhD in management science. His research on supply chain management, dynamic decision-making, and pricing strategy has been published in several leading journals and edited collections. Manhattan Review specializes in GMAT, GRE, LSAT, SAT, ACT, IELTS, and TOEFL prep for international students, and we teach test prep in a variety of formats to students in major cities around the world. Our company also offers admissions consulting and application advising services.