GMAT Prep Courses in Mumbai (Maharashtra, India)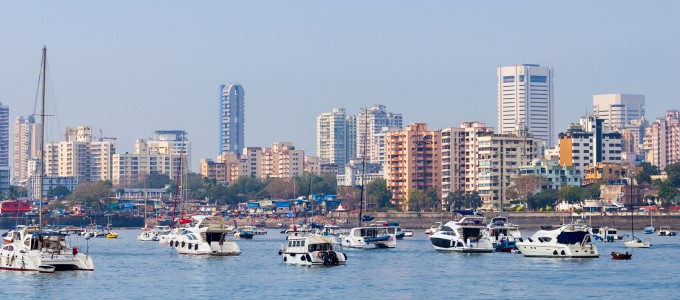 Manhattan Review GMAT Prep in Mumbai
Manhattan Review is a widely known international test prep company that offers a number of student-centered services for the Graduate Management Admission Test (GMAT) in Mumbai. Our Mumbai Coaching Centers emphasize flexibility in GMAT instruction, and available options include a variety of online or on-site GMAT courses, GMAT private tutoring, and GMAT practice tests. Since our firm was founded in 1999, Manhattan Review's GMAT instruction has helped thousands of students get accepted to Harvard Business School, Northwestern University's Kellogg School of Management, the Sloan School of Management at the Massachusetts Institute of Technology, Columbia Business School, the Stanford Graduate School of Business, the Anderson School of Management at the University of California-Los Angeles, and top MBA and other graduate business degree programs at dozens of other elite schools. Our former GMAT coaching clients have been hired by Fortune 500 companies and firms in Mumbai (formerly Bombay), including JP Morgan Chase, Bank of America, Archer Daniels Midland, Express Scripts Holding, Aditya Birla Group, Fineotex Chemical, Tata Group, and Great Offshore Limited. Find out more about Manhattan Review's GMAT prep courses, private coaching, and practice assessments by phoning, emailing, or contacting our Mumbai office online.
Graduate business schools typically expect the submission of GMAT scores as a normal part of the admissions process. About 250,000 administrations of the GMAT take place each year at test centers worldwide, including several in India. The four GMAT sections are quantitative reasoning, verbal reasoning, integrated reasoning, and analytical writing. The GMAT total score is reported on a scale of 200 to 800, and the average total score is about 550. Manhattan Review's GMAT prep courses and individual GMAT tutoring at our Mumbai Coaching Centers help our students master the exercises of all GMAT sections, efficiently organize their study plans, and assimilate important test-taking strategies. This muti-faceted approach to GMAT coaching produces superior GMAT ability for Manhattan Review clients, who arrive on test day with the confidence that can only come from the best GMAT preparation. Manhattan Review's GMAT instruction will significantly improve your business school applications and help make them competitive at top institutions.
The Manhattan Review 'Turbocharge Your GMAT' Series is Considered the Best GMAT Prep Material Available
The Turbocharge Your GMAT series of GMAT prep books is a publication that sets the standard for GMAT prep all over the world. Manhattan Review's GMAT prep books offer informed and experienced GMAT guidance for dramatic GMAT skill enhancements and score improvements. The latest edition of the full series is designed for modern GMAT students and features comprehensive coverage of the most recent version of the exam. Manhattan Review's GMAT books deconstruct the individual test sections and exercises in a manner that is concise and accessible to all types of GMAT learners. The Turbocharge Your GMAT series focuses on essential verbal, quantitative, reasoning, and writing concepts from the most basic through the most advanced levels, and they are ideal for any stage of GMAT study. Students who use these books benefit from an expanded level of GMAT knowledge and learn how to approach GMAT study and testing strategically. The Turbocharge Your GMAT series is the best group of GMAT textbooks and reference guides available today.
Why Manhattan Review GMAT Coaching Centers are the Best in Mumbai
Manhattan Review's GMAT instruction in Mumbai (Bombay) produces better learning outcomes than any other test prep resource. With substantial emphasis on student engagement and macro-level thinking skills, Manhattan Review's GMAT teaching leads to more skilled test-takers than test prep offerings that rely on memorization and so-called tricks. We are extremely selective in our teacher hiring decisions, and only those who distinguish themselves in testing performance, educational credentials, teaching experience, and teaching styles are selected. Our course materials and methods of instruction have been developed by combining our own experience with respected research into test prep teaching and learning. The accomplishments of Manhattan Review's thousands of past GMAT students, both as graduate business students and business professionals, provide compelling testimony on the quality of our services. Manhattan Review's solid reputation and long history of favorable outcomes give our Mumbai students confidence in our programs.
About Manhattan Review's Founder Prof. Dr. Joern Meissner
Joern Meissner has been teaching core MBA courses and MBA electives as a faculty member at institutions such as the University of Mannheim, Lancaster University Management School, and the Leipzig Graduate School of Management for more than 25 years. He was educated at the University of Hamburg, where he completed a diploma in business management, and at Columbia Business School, where he earned a PhD in management science. His research on supply chain management, dynamic decision-making, and pricing strategy has been published in leading management journals, including Operations Research and Naval Research Logistics. Prof. Dr. Meissner founded the international test prep firm Manhattan Review in 1999, and our company is now the world's leading resource for GMAT, GRE, LSAT, SAT, ACT, IELTS, and TOEFL prep, serving major cities on every continent. Prof. Dr. Meissner has also developed continuing education business courses, which are taken by executives at large and small companies.

I took the GMAT weekend course last year in August in Zurich (it was the weekend of those terrific floods in Switzerland...), and I remember the instructor telling us to let you know how I did. Sorry it took so long! I got a 680, which was good for 90th percentile, and it got me an 80% scholarship at the school that was my first choice. Thanks so much for the assistance. On more than one occasion I heard my instructor's voice in my head during the exam. It helped immeasurably! The strategies, tactics, and the overall mindset he prescribed made all the difference. Thanks again! Please pass on my thanks and appreciation to my instructor.
- Christoph (This student took our Zurich GMAT weekend course)
Mumbai
Primary Course Venue:

Grand Hyatt Mumbai
Off Western Express Highway
Pipeline Road
Mumbai (Bombay) 400055, India

NOTE: We do NOT typically have staff at the venue, so email us before visiting the venue.