GMAT Prep Courses in Montreal (Canada)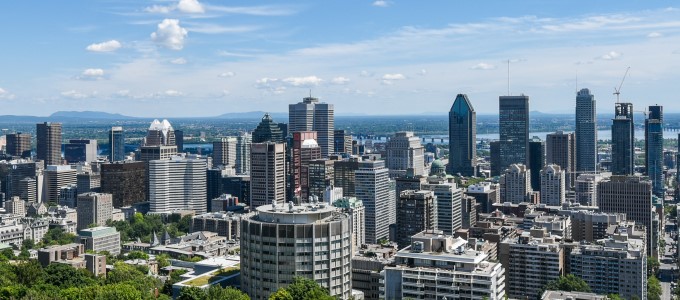 Manhattan Review is an educational services company that enjoys a stellar reputation as a provider of Graduate Management Admission Test (GMAT) prep courses and private tutoring plans in major American, European, Asian, African, and Canadian cities, including Montreal. Our company has a strong track record of getting clients accepted to highly ranked business schools such as Harvard, Stanford, the University of Chicago, the Wharton School, UC Berkeley, Georgetown, Duke, and many more. Manhattan Review's GMAT students eventually develop enviable business careers at top companies. Our past clients have been hired by Fortune 500 firms such as Exxon Mobil, Dow Chemical, United Technologies, and Berkshire Hathaway. Our test prep services have also helped start careers at Montreal companies, including 8D Technologies, Business Development Bank of Canada, Churchill Investments Group, and CMC Electronics. Manhattan Review has helped prepare students for advanced business training of the highest quality and for many different types of business careers.
Manhattan Review is dedicated to offering flexibility in GMAT preparation. Montreal students can find the GMAT learning option that is best for them at an affordable price. Whether you choose our on-site GMAT prep courses, GMAT classroom instruction in online interactive format, GMAT private tutoring, or GMAT practice tests, you will receive the most rigorous available course content taught by Montreal's most qualified GMAT educators. Manhattan Review was founded in 1999 by a business school professor who strove to develop more effective methods of GMAT instruction, and we have been leading the industry in GMAT prep innovation ever since. We are also Montreal's most reliable resource for MBA admissions consulting services, which teach our clients how to maximize the impact of their business school applications. Give us a call, send us an email, or contact us online for more information on how our Montreal GMAT prep services can help you begin or advance your business career.
Business school applicants face a daunting level of competition while taking the GMAT. Over 250,000 students take the GMAT each year, and the average Canadian student scored a 565 (which is significantly higher than the American average of 532). Average GMAT scores are usually insufficient for acceptance to the best business schools. At Northwestern University's Kellogg School of Management, for example, the middle 80% GMAT range was 690-760 for the most recent entering class. The mean GMAT score for students accepted to the University of Chicago's Booth School of Business was 726. Manhattan Review's GMAT prep courses and private tutoring plans will show you how to reach elite score levels. Our GMAT learning programs will help you develop superior command of GMAT subject matter, become familiar with strategic approaches to test-taking, and plan your out-of-class study time in the most effective possible manner. With Manhattan Review's Montreal GMAT prep services, you can get started today on building your business legacy.

I got a 670 on the GMAT and I am very happy with that result. I find it difficult to have enough time after work and on weekends for all the things (GMAT, TOEFL, Essays) that are necessary for a business school application. Therefore I am glad that I took your GMAT course because it saved me a lot of time in the GMAT preparation. Thank you again.
- Maximilian (This student took our Munich GMAT weekend course)
Montreal
Primary Course Venue:

Manhattan Review GMAT GRE LSAT Prep
Montreal Teaching Center at the Sheraton
1201 Boulevard Rene-Levesque West
Montreal, Quebec H3B 2L7
Canada

Phone: (514) 312-7207

NOTE: We do NOT typically have staff at the venue, so email us before visiting the venue.
Meet a Montreal GMAT Tutor: LuAnn P.
LuAnn P. grew up on a dairy farm near San Antonio, Texas. She received a BS in chemistry from Rice University before completing her MBA at the University of Texas-Austin's McCombs School of Business. She taught GMAT prep in Dallas and Houston before her relocation to Montreal in 2015, and she now has seven years of GMAT teaching experience. In her primary career, she is a middle manager for a local manufacturer of dairy products.
LuAnn's students regularly compliment her skills as a GMAT tutor, and they particularly appreciate her encouraging approach to skill development. "LuAnn understands how to keep people motivated and on task," wrote a former GMAT client. "Her positive teaching style helps her students believe that they can accomplish anything on the GMAT." When she's not working as a teacher or executive, LuAnn tries to stay in shape via running, bicycling, and swimming.