GMAT Prep Courses in Melbourne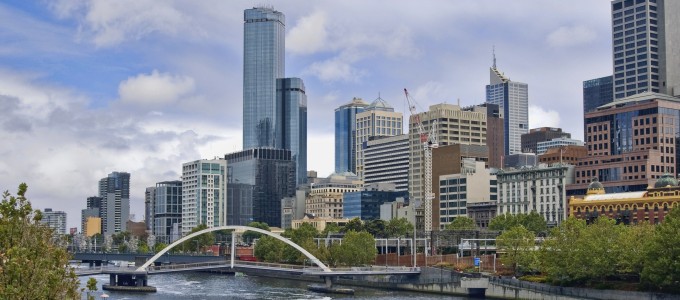 GMAT Preparation in Melbourne (Australia)
Our GMAT test prep services are designed to help students seeking top scores see the results. The GMAT may seem complex and overwhelming, but we'll work with you so you can approach the exam with confidence. Our course syllabus deconstructs the formulaic format of this business school entrance exam. Few students get a perfect score of 800 on the Graduate Management Admission Test, but we have an impressive track record for success starting in 1999. Work with us to bypass the competition and gain the edge that will get you noticed by the top business schools in Melbourne and around the globe.
The higher you score, the more you will stand out from the sea of other candidates competing for your seat. Find the test prep services best suited to your learning style and schedule. We offer full-length classroom courses, taught by knowledgeable professionals and outlined by our course syllabus and GMAT practice exams. If you want more customized support, let one of our private tutors guide you to a better score in Melbourne. Our private tutoring program can help students strengthen core areas of difficulty as well as diagnose and troubleshoot test-taking weaknesses. Improve your time, and get comfortable with the style and format of this important admissions assessment.
Finding yourself strapped for time but needing to study? Get streamlined support through our Interactive Online Courses, which connect you to our experienced educators and high quality resources. Unlike generic flash cards and study books, we'll make sure that you are confident and comfortable in the material covered on the GMAT.
Our instructors have mentored employees from the many big-name companies and corporations based in Melbourne. We've worked with employees from some of Australia's most preeminent organizations looking to climb the career ladder. Let us help you improve your GMAT score, and you may garner attention at places like Insurance Australia Group, or one of the many major banking companies housed here.
With a top GMAT score, you can get accepted to first-class schools like University of Melbourne – Melbourne Business School, Monash University – Faculty of Business and Economics, the Australian School of Business (ASB) University of New South Wales, or the University of Sydney Business School, among a long list of top-rated names. You can also join our past students who have acquired advanced degrees at distinguished business programs worldwide, including Ivy League schools in the United States to the premier institutions in Eastern Europe and Asia. Wherever your career track takes you, you can get started toward your personal success by scoring in the top percentile.

I needed to improve my quantitative score from 55 to 70% within a month. We met for 10hrs. I just took the test this past Saturday and scored within the 72 percentile, and will be attending Cornell in the fall. I'm psyched! Dan was very professional and prepared for all meetings. He was able to give me a lot of test-taking tips and set up an aggressive study strategy.
- Rachel (This student took advantage of our private tutoring)
Melbourne
Primary Course Venue:

Sofitel Melbourne
25 Collins Street
Melbourne, Victoria 3000, Australia

Phone: +61 3 9001 6618

NOTE: We do NOT typically have staff at the venue, so email us before visiting the venue.
Meet a Melbourne GMAT Tutor: Caite B.
Caite graduated from Yale Law with high honors. She then moved to New York City, where she worked her way up in a small firm and eventually achieved the status of partner. When Caite's husband was stationed in Melbourne for an extended time period, the couple fell in love with the gorgeous landscape and robust opportunities present here.
Caite decided to pursue her own business venture, and she acquired her MBA from Melbourne Business School to get her innovative ideas up and running. The business, which provides legal services in a non-firm setting, helps individuals and businesses alike that are seeking remediation and out-of-the-courtroom compromises.
Caite has demonstrated her skills as an articulate leader in her office and as an academic with a proven track record for success. Her high-percentile scores on the SAT, LSAT, and GMAT enabled her to continue climbing in her corporate career. Caite attributes much of her success to her strong performance and solid applications along the way. For the past six years, Caite has worked with Manhattan Review to help students reach their full potential. Caite commands the classroom with high energy, a positive attitude, and a commitment to help students get ahead of the competitive curve.
She and her husband are expecting their second child and enjoy hiking, camping and exploring with their son, Henry, and Dalmatian, Pogo.