GMAT Prep Courses in Manila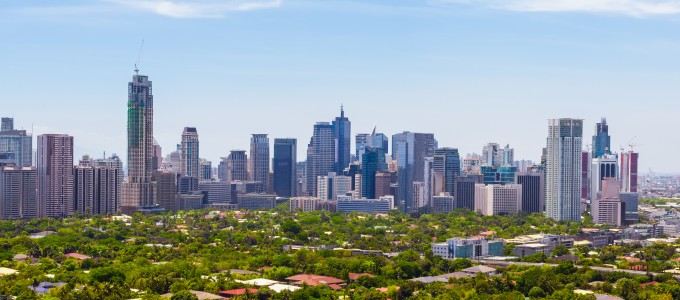 For most of the students facing the GMAT, this intimidating standardized test stands in the way of attaining an MBA degree. The test is challenging, but like any standardized exam, the underlying logic is much easier to understand for someone familiar with the format, structure, logic, and strategies. Climb the hurdles to your advancement in higher education, and let Manhattan Review help you secure your spot in a top business school. Whether you want to stay in the Philippines or travel beyond to matriculate your Masters in Business Administration, we are here to help you meet and exceed your academic goals.
In Manila, we have seasoned test prep instructors who have a pulse on what's happening with today's GMAT trends. With the support of a gifted educator and our thorough yet concise course syllabus, you'll be on your ride to a higher score in a matter of a couple of weeks. We offer lots of resources so you are sure to see results, including GMAT practice tests that will get you more acclimated with what testing day will be like. You're welcome to reserve your spot at a desk in the classroom in Manila, where an energetic tutor will engage and educate a small group of aspiring entrepreneurs.
If you would prefer the guided one-on-one support of private tutoring, we do offer this option as well. Some students thrive when given the opportunity to diagnose and work on any areas of weakness together. Some students are naturally more inclined with verbal skills and vocabulary, while others excel in math and think in numerical terms. Specific to the GMAT exam, logic and reading comprehension skills are both key. Find out how you can answer more questions correctly, with strategies and expert tips that translate to top-percentile scores.
In Manila alone, the environment for higher education is competitive. Get ahead of the competitive curve by surpassing your peers with your test results, which makes you look much better on paper. Then you can sort out your stack of acceptance letters from local business school programs like Manila Business College, Philippine School of Business Administration, Asian Institute of Management, Greg Business School and University of the Philippines. Let us help you tap into your full potential so you can train to be a future leader with first-class professional success. We'll help you get in the door so you can climb the corporate ladder at an accelerated rate, or open your own business and pursue your dreams a little down the line.

Excellent course! Great instructor! I really liked the live online teaching.
- John (This student took our Online GMAT classic course)
Manila
Primary Course Venue:

Diamond Hotel Philippines
Roxas Boulevard
Manila, Luzon 1300, Philippines

NOTE: We do NOT typically have staff at the venue, so email us before visiting the venue.
Meet a Manila GMAT Tutor: Margaret P.
With an accounting degree from New York University, Margaret spent her first years out of college in the fast-paced, challenging realm of Lower Manhattan. Working among bankers, traders and CPAs near Wall Street, Margaret found herself working up the corporate ladder at a mid-size financial institution with growing employment opportunities. Eager to make herself a more desirable candidate for a promotion, Margaret set out to attend business school through a program with weekend and weeknight classes. She studied up for the GMAT and was elated when she scored in the 99th percentile on the exam. Between her work history, academic transcript from NYU, and high GMAT score, she unlocked a highly coveted spot at Cornell University.
What seemed like a blink and a lot of reading and studying later, Margaret acquired her MBA with an emphasis on leadership and training. Since public speaking came easily to her, the new credentials helped the recent graduate ascend in her current company. A year and a half later, she was handed a gift in the form of a huge opportunity. One of the biggest banks in Manila was seeking someone with Margaret's educational and professional qualifications. Ready to say goodbye to the city that never sleeps and explore beyond, Margaret accepted the position and her relocation has been a seamless success.
It was through a mutual friend of Margaret's that she learned about Manhattan Review. Our company was excited to collaborate with a GMAT guru who had both the personal experience and professional background to help students achieve top scores. In the past few years, she has helped her students gain admission to top business schools in the Philippines, United States, and beyond. On a personal note, Margaret is recently engaged and is happily planning a wedding back in the U.S. next fall.