GMAT Prep Courses in Manhattan (New York)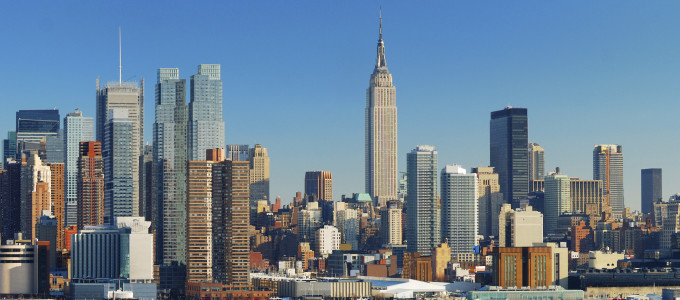 GMAT Preparation in Manhattan (New York)
Instead of feeling overwhelmed by the GMAT, just consider all the exciting possibilities available to you in Manhattan. Now you can get the test prep methods, resources, and instructors that will guide you toward your MBA. And, with an MBA in your back pocket, all the doors of business opportunities will be wide open for you. Nearly 50 of the Fortune 500 companies have their headquarters in Manhattan and are eager to onboard the most eligible and educated local candidates. Utilize our unique test prep methods and tutoring services to gain admission into the best higher education programs in Manhattan and in the surrounding boroughs Staten Island, Queens, the Bronx, and Brooklyn.
The GMAT exam is actually a highly predictable test. We have deconstructed this standardized exam to create a course syllabus that trains you to correctly answer all the right questions. Whether you want a private tutor in Manhattan to cut down on your commute time, or you want to enroll in a structured classroom setting, we have the curriculum, quality, and expert instructors to help you prepare in your program.
If you already work at a top NYC-based company, business school can help you get the crucial extra lift it takes to land your big promotion. Are you taking advantage of all the major opportunities in the area? The major investment banks such as Goldman Sachs, Morgan Stanley, JP Morgan, Citigroup, McKinsey, BCG, and Booz Allen Hamilton can catapult your career in the financial industry. Columbia Business School is among the top programs in the nation. Our past students have also opted to enroll in Harvard, Stanford, MIT, and Wharton Business School. When you achieve the best results on the GMAT, you can follow your passion and your ambition to any program you choose.
Utilize Manhattan Review's full-length GMAT courses, private tutoring, and other programs personalized for your convenience. We have identified the most qualified instructors in New York City to guide you in this process. Top business professionals in Manhattan have catapulted their careers, all beginning with impressive GMAT scores. Find out why we're the industry leader in Manhattan GMAT Test Prep by working with one of our talented, accomplished tutors.

I actually took it today and you will be pleased to hear that I got a 740. I was very pleased with the result and wanted to let you know.
- Lucy (This student took advantage of our private tutoring)
Manhattan
Primary Course Venue:

Manhattan Review GMAT GRE LSAT Prep
275 Madison Avenue, Suite 1429
New York, NY 10016

Phone: (212) 316-2000
Meet a Manhattan GMAT Tutor: George S.
George has numerous years of tutoring experience that have fine-tuned his understanding of the graduate level exams and the strategies necessary to conquer them. At the London School of Economics, he received a Master of Science in the History of Political Thought. He has also worked as a journalist for many years, writing for a variety of publications. He has been a top instructor for the GMAT, receiving great reviews from his students for the substantial score improvements they achieved after studying with him.