GMAT Prep Courses in Las Vegas (Nevada)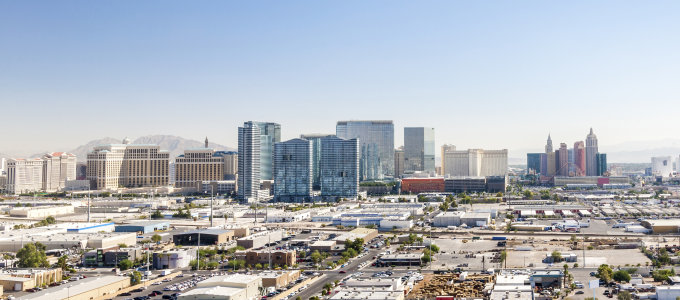 The Graduate Management Admission Test, or GMAT, is one of the most widely used standardized test all over the world, including in Las Vegas. As such, prospective business students are tasked with the responsibility of not only taking the GMAT, but achieving a score that is deemed desirable by their school of choice. And while many business school hopefuls will both feel confident in their ability to prepare for the GMAT on their own and perhaps be successfully achieve a desirable score, many will find that professional help is necessitated in order for them to reach their goals, both professionally and academically. Manhattan Review has test prep courses that will give you the tools and resources to help you succeed with the GMAT.
Since 1999, Manhattan Review has been the industry leader in GMAT test prep services in Las Vegas. How do we accomplish this? By offering a state-of-the-art program that can be fully customizable to the each individual's learning style. For starters, we offer prospective business students interactive online courses as well as a host of other tools and resources, including GMAT practice test that mimic the real GMAT. In addition, we also offer business school hopefuls the opportunity work one-on-one with a professional tutor, who represents the top of their respective fields. This unique combination of courses and tutors not only gives prospective business students the tools to perform well on the GMAT, but also prepares them for subsequent professional success as well.
Throughout Las Vegas and the surrounding communities, Manhattan Review is known for training the best and brightest. All of the top universities, including the University of Nevada, Las Vegas, Desert Ranch Institute, the International Academy of Design & Technology Las Vegas and Touro University Nevada have all endorsed our work at Manhattan Review by accepting our past participants. The same is true for all of the major employers in the area, including major casinos such as Golden Gate Hotel & Casino, California Hotel & Casino, Fremont Hotel & Casino, Main Street Casino and other businesses such The Cleveland Clinic Lou Ruro Center for Brain Health, The Smith Center for the Performing Arts, The Discovery Children's Museum and Zappos.com, who have also hired our past participants. As a result, Manhattan Review has become the trusted source for the development of top talent in Las Vegas, giving prospective business students every possible advantage to succeed both academically and professionally in "The Entertainment Capital of the World."

I took the GMAT weekend course last year in August in Zurich (it was the weekend of those terrific floods in Switzerland...), and I remember the instructor telling us to let you know how I did. Sorry it took so long! I got a 680, which was good for 90th percentile, and it got me an 80% scholarship at the school that was my first choice. Thanks so much for the assistance. On more than one occasion I heard my instructor's voice in my head during the exam. It helped immeasurably! The strategies, tactics, and the overall mindset he prescribed made all the difference. Thanks again! Please pass on my thanks and appreciation to my instructor.
- Christoph (This student took our Zurich GMAT weekend course)
Las Vegas
Primary Course Venue:

Manhattan Review GMAT GRE LSAT Prep
Las Vegas Teaching Center at the Marriott
325 Convention Center Drive
Las Vegas, NV 89109

Phone: (702) 944-1827

NOTE: We do NOT typically have staff at the venue, so email us before visiting the venue.
Meet a Las Vegas GMAT Tutor: Tori D.
Growing up in the suburbs just outside of Las Vegas, Tori always wanted to work in the hospitality industry. And with an academic background like hers, complete with honors classes and a competitively high score on the SAT prior to entering the Lee Business School at the University of Nevada as Los Angeles, Tori was well on her way within just three years of graduating from high school to achieving her life long dream of having a lucrative career in the hospitality industry. In fact, before she even graduated from the University of Nevada at Los Vegas, she received a job offer to work as an assistant manager at one of the top, most prestigious hotel chains in all of Las Vegas.
After working diligently for multiple chains, receiving promotions with each new job, within seven years, Tori had become one of the most sought after General Managers in all of Vegas, for numerous reasons including her expertise in increasing profitability. And while Tori has enjoyed and continues to enjoy a successful career in the hospitality industry, she found herself wanting to give back to the City of Las Vegas. Our students love working with Tori not only because she is sort of a celebrity in the business community, which gives them the opportunity to work with someone who is so accomplished and well known, but they also get to spend quality time learning from someone who has been where they are. Tori is quick to remind her students that hard work and dedication are two of the main ingredients to her success and while she enjoys giving our students at Manhattan Review access to the tools that will enable their own success, she wants them to know that hard work and dedication are not mutually exclusive of that foundation.