GMAT Prep Courses in Kuwait City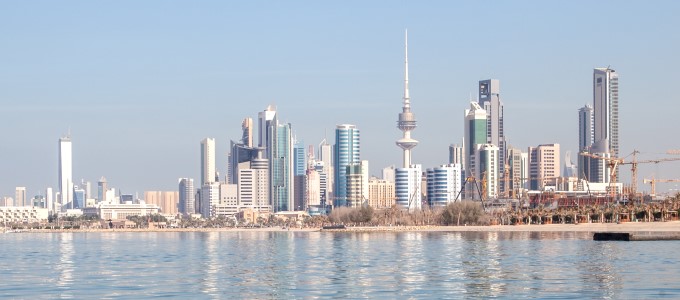 Manhattan Review is an international educational services company that offers the best available preparation for the Graduate Management Admission Test (GMAT) in Kuwait City. Graduate business school applicants living in the area can achieve optimistic GMAT scores through our on-site GMAT prep courses, GMAT private tutoring, or online GMAT instruction, and we also offer GMAT practice tests. Manhattan Review employs the top GMAT educators in Kuwait City, all of whom have impressive credentials and histories of getting results for their students. Our clients learn how to acquire all of the necessary academic skills for superior GMAT performance, and we also teach our students how to organize their study plans and how to use practical test-taking strategies. Because the GMAT evaluates general academic abilities that are important to success in business school courses, rigorous GMAT study continues to pay off after the student has begun his or her graduate business program. Learn more about Manhattan Review's GMAT prep courses or GMAT private tutoring for Kuwait City students today. We'll be happy to provide further information by email, by phone, or online.
Manhattan Review's thousands of previous GMAT clients have been accepted to a long and prestigious list of elite graduate business programs. Our students have used high GMAT scores to secure admission to world-class master of business administration, master of finance, master of accountancy, doctor of philosophy, or other graduate business degree offerings at Harvard Business School, Columbia Business School, the Yale School of Management, the Wharton School at the University of Pennsylvania, the Massachusetts Institute of Technology's Sloan School of Management, the University of Chicago's Booth School of Business, Georgetown University's McDonough School of Business, and many more. Some of our past students are now employed by Fortune 500 companies, including Dow Chemical, Berkshire Hathaway, New York Life Insurance, United Technologies, and Lockheed Martin. Others are now working for the top companies in Kuwait City, such as Al Mulla Group, Gulf Bank of Kuwait, Kuwait Petroleum International, United Networks, and Gulf Investment House. With Manhattan Review's GMAT prep courses and private tutoring in Kuwait City, you can start working toward a successful future in business right away.
According to the Graduate Management Admission Council, the organization that administers the GMAT, the mean GMAT total score for all test-takers is about 556. Two-thirds of all total scores are between 400 and 600, which represent the respective 11th and 57th percentiles. Average GMAT total scores at highly selective business programs are usually 700 or above, a level that is accomplished by approximately 12% of test-takers. About 1% of students who take the GMAT receive scores above 750. Test-takers also receive section scores for verbal, quantitative, integrated reasoning, and analytical writing. The mean verbal score is approximately 27, while the mean quantitative score is about 39. Average integrated reasoning and analytical writing scores are approximately 4.20 and 4.40 respectively. Although business schools are most concerned with the GMAT total, verbal, and quantitative scores, it is in the interest of business school applicants to receive high scores on the other GMAT sections as well. Manhattan Review's GMAT services for students in Kuwait City will help you become a master test-taker.

Manhattan Review's help in my preparation for the GMAT exam was nothing short of priceless. I would suggest to anybody sitting the GMAT exam that taking classes are not just advisable, they are an absolute necessity. Although the GMAT exam is very tough, there is a knack to it and my tutor's help was excellent. I have since sat the GMAT and I have been accepted into Harvard Business School. There is no doubt that I would not be in this situation if it was not for the help of my tutor at Manhattan Review.
- Gordon (This student took our London GMAT weekend course)
Kuwait City
Primary Course Venue:

Radisson Blu
Al Bida Road
Al Ta'awn Street
Salwa 13122
Kuwait

NOTE: We do NOT typically have staff at the venue, so email us before visiting the venue.
Meet a Kuwait City GMAT Tutor: Kyle K.
Kyle K. has been teaching GMAT prep courses and individual tutoring sessions in on-site and online formats since 2011. His instruction has helped more than 500 students gain acceptance to high-quality graduate business programs at universities in the United States, Canada, United Kingdom, and Australia. Previously affiliated with Manhattan Review's home office in New York, he joined our Kuwait City staff in 2017.
Originally from Ann Arbor, Michigan, Kyle is a graduate of Williams College (bachelor's degree in political science) and Northwestern University's Kellogg School of Management (master of business administration). He is an experienced business professional who is currently employed by a Kuwait City financial services company. His hobbies include hiking, playing piano, and travel.