GMAT Prep Courses in Knoxville (Tennessee)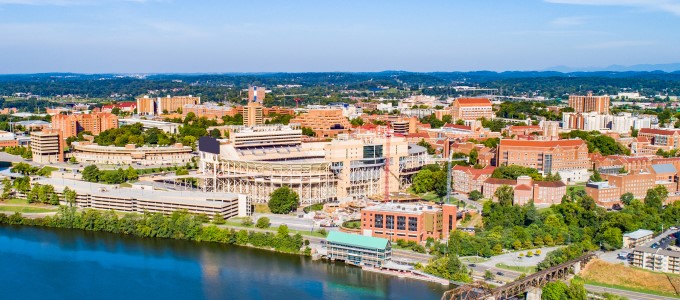 Students getting ready to apply for graduate business programs already have the savvy to know that earning a degree from a widely-known elite institution is one way to get your resume placed on the top of the pile. Hiring managers and recruiters know that students who have earned a degree from a highly selective program have not only impressive academic achievements, but proof of determination and a focused drive, which led them to be able to gain admission to one of the best programs in the world. Since 1999, Manhattan Review has been helping students to prepare for the Graduate Management Admission Test (GMAT) to help boost their chances to earn a spot at a top-tier program. We offer traditional on-site group courses, one-on-one tutoring, online GMAT instruction (both private and group), and GMAT practice tests. Whatever suits your learning style and schedule, Manhattan Review is ready to meet your needs. Learn more about our GMAT services by calling, emailing, or contacting us online today.
At Manhattan Review, we are proud to help our clients take their GMAT scores to the next level. We know the importance of finding the best tutors in the industry who have not only scored well on the GMAT themselves, but can also effectively use our methodology and materials to help students get a firm grasp on the subject material they will need to master to score in the top percentile. Our former students have been able to earn admission to some of the most selective institutions in the world, including Harvard, Columbia, Duke, Georgetown, Cornell, Oxford, the University of Virginia, Brown, Emory, Cambridge, the University of California at Berkeley, and numerous others. After having earned their degrees, these students have gone on to be hired by Fortune 500 companies (including Wells Fargo, Netflix, Amazon, Berkshire Hathaway, State Farm Insurance, and Exxon Mobil) as well as top firms in Knoxville (such as Tennessee Valley Authority, Discovery, Inc., TeamHealth, Tombras Group, EdFinancial). Start working now with Knoxville's best GMAT prep and become the next Manhattan Review success story.
Knoxville students who are able to dedicate their time and energy into the high-quality materials and study plans that our instructors offer have the opportunity to make substantial gains on their GMAT score, subsequently giving them a significant advantage over the others vying for a spot in their business program of choice. GMAC, the makers of the GMAT, reports that two-thirds of test-takers earn a score in the 400-600 range. Outperforming this score, even by 50 points will bump you from scoring in the 56th percentile to the 73rd percentile. While it is also important to have a good undergraduate GPA and other metrics which are interesting to business programs, simply having a GMAT score in the top percentile will significantly raise your chances of gaining acceptance to your first-choice school. Invest today in your future with our top rated group and private GMAT prep courses.

I got a 670 on the GMAT and I am very happy with that result. I find it difficult to have enough time after work and on weekends for all the things (GMAT, TOEFL, Essays) that are necessary for a business school application. Therefore I am glad that I took your GMAT course because it saved me a lot of time in the GMAT preparation. Thank you again.
- Maximilian (This student took our Munich GMAT weekend course)
Knoxville
Primary Course Venue:

Manhattan Review Prep
Hyatt Place
530 S Gay St.
Knoxville, TN 37902

Phone: (212) 316-2000

NOTE: We do NOT typically have staff at the venue, so email us before visiting the venue.
Meet a Knoxville GMAT Tutor: David B.
David B, originally from North Carolina, has been a GMAT tutor in Knoxville since 2014. He is well known always being clear and being prepared to answer any question that comes his way. One student said, "I knew that David had scored well on the GMAT, but I didn't anticipate how well he could translate his own success into digestible pieces of information." Many students have attributed their acceptance to a top-tier school to David's approach.
David earned his bachelor's in history at the University of North Carolina at Chapel Hill. He then was accepted to earn his MBA at the University of Virginia. In addition to tutoring with Manhattan Review, David specializes in customer success with a local Knoxville business. When he isn't working, David enjoys to run and go to see the Knoxville Symphony Orchestra.