GMAT Prep Courses in Johannesburg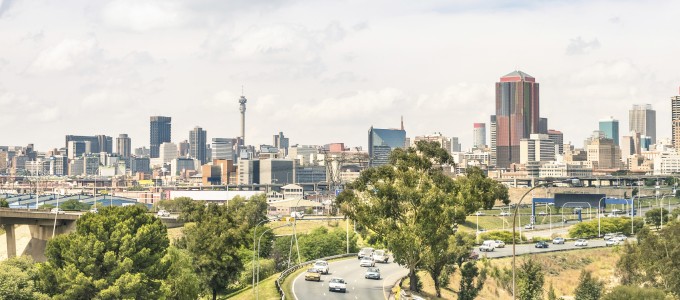 GMAT Preparation in Johannesburg (South Africa)
Manhattan Review has been breaking down the GMAT since 1999. Tap into our rich resources and experience to get into the top business schools in South Africa. We'll equip you with all the tools you need to succeed – a customizable course syllabus, MBA admissions counseling, and an accomplished local tutor.
Johannesburg is a vibrant commercial center and the key hub of South Africa. Local professionals enjoy exciting work opportunities at top companies including Cola-Cola South Africa, Cell C, Group Five Construction, Nestle, MTN South Africa, SAS Institute, and the Johannesburg Stock Exchange. Whether you are striving to acquire a degree in engineering, computer software, the arts, or medicine, you'll have incredible career prospects once you acquire your MBA.
When seeking an MBA, securing top-percentile results on the GMAT is crucial. The GMAT is an indicator for admissions offices about your aptitude in both Qualitative and Quantitative sections. Before you are invited to enroll in competitive, cutting edge programs, these educators want to assure you have what it takes to thrive in a leader's learning environment.
Collaborate with a gifted tutor right here in South Africa. Our instructors have first-hand experience with the Graduate Management Admission test, extensive experience, and our unrivaled GMAT course syllabus. We will outline everything you need to know efficiently and effectively to streamline your studies and skip disappointing scores. You can bolster your applications and stand out as a prime MBA candidate by scoring in the 98th or 99th percentile on the exam.
Register for a full-length classroom course for a structured yet engaging learning environment. Within only a few weeks, your GMAT tutor will equip you with verbal, mathematical, and tactical skills that translate into more points. Take GMAT practice exams to get a better feel for the format and style of this standardized exam.
Choose test prep services in a classroom in Johannesburg or online. We have the technology to provide your test prep through the Web. With your laptop computer and Wi-Fi access, you can hook up with our fully Interactive Online Courses. If you are already balancing the demands of school, work, and/or family, this option gives the busiest people another platform to succeed.
For individualized test prep support, take a look at some of our private tutors who can meet one-on-one near you. Our tutors have a proven track record for success, and many have helped students get accepted into the very best business schools in South Africa and beyond its borders.
Get accepted at more schools, including the prestigious programs at CIDA City Campus, Gordon Institute of Business Science (GIBS) at University of Pretoria, the Graduate School of Business at University of KwaZulu-Natal, Henley Management College, Milpark Business School, Nelson Mandela Metropolitan University Business School and the Southern Business School.

I have just finished taking the GMAT, and I received a score of 720 :) Thank you for all the support and help.
- Abdullah (This student took our New York GMAT classic course)
Johannesburg
Primary Course Venue:

Radisson Blu Gautrain Hotel
Rivonia Road 106 (Corner West Street)
Sandton 2196, South Africa

NOTE: We do NOT typically have staff at the venue, so email us before visiting the venue.
Meet a Johannesburg GMAT Tutor: Antoni L.
Antoni grew up in Madrid, the son of a notable professor at Universidad Autonoma de Madrid. From a very young age, his parents instilled in him that sense of pride and passion in education. In addition to his regular schooling, Antoni attended summer programs at Oxford and the University of Barcelona. Antoni loved to travel and was determined to complete his undergraduate degree abroad. With his impeccable academic track record, educational extras and dedication to track and field, he gained admission to the Massachusetts Institute of Technology (MIT). He majored in Management Science and minored in Public Policy.
When Antoni graduated, he returned to Madrid to be closer to family. He secured a position with Accenture in global management consulting. His work led to travels, including a fateful trip to South Africa when Antoni met the love of his life at a professional conference. While the two remained long distance for three years because of professional obligations, he moved to Johannesburg in 2008. In a new leadership role, his employer supplied him with the opportunity to attain his MBA. He eagerly studied for the GMAT exam and got accepted to University of Pretoria's prestigious Gordon Institute of Business Science. He has since acquired his MBA with a promotion to a leadership position managing a team of 50 associates.
With two children and a third on the way, Antoni is committed to making sure his little ones enjoy the same educational opportunities he had as a boy. Antoni teamed up with Manhattan Review and has been helping students better their GMAT results, a world-class tutor in every sense of the world. Work with a tutor like Antoni to improve your GMAT score and get into preeminent business schools in Johannesburg or anywhere you set your sights.