GMAT Prep Courses in Jakarta (Indonesia)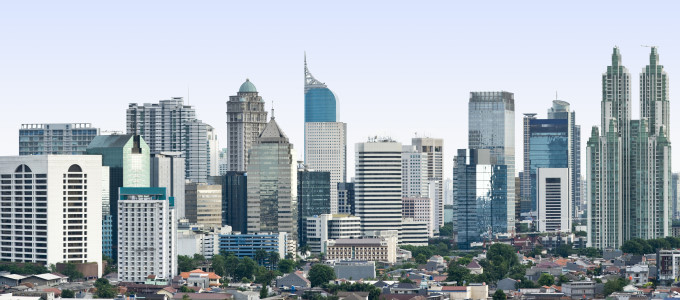 Effective preparation for the Graduate Management Admission Test (GMAT) requires the services of a professional company with a long history of successful results. Manhattan Review is Jakarta's most flexible, results-driven, and international student-friendly resource for GMAT preparation, which is available in formats that suit every type of student. We offer traditional on-site GMAT prep courses, individual GMAT tutoring, online GMAT instruction in either group or private settings, and GMAT practice tests. Manhattan Review GMAT students consistently receive high total and sectional GMAT scores and they are regularly admitted to the best business schools in the world, including Harvard, Duke, Georgetown, Oxford, the University of Virginia, Emory, Cambridge, the University of Michigan, the University of California-Berkeley, and numerous others. Former Manhattan Review students have been hired by Fortune 500 companies (including Microsoft, Berkshire Hathaway, ExxonMobil, State Farm Insurance, and Wells Fargo) as well as top firms in Jakarta (such as Dragon Computer & Communication, Sahid Group, Bumi Laut Group, Astra International, and Indonesia Trading Company). Get started on Jakarta's best GMAT prep with Manhattan Review today, and you'll soon be bragging about your own success.
The Graduate Management Admission Council (GMAC), the organization that owns the GMAT, tracks and reports test-taker statistics for the total group as well as various subgroups. According to GMAC, the mean GMAT total score for all test-takers is approximately 560 (this is based on about 760,000 test administrations over the last three years). Verbal and quantitative section scores (from which the total score is calculated) range from 0 to 60; the averages for these two sections are about 27 and 40, respectively. GMAC also tracks test-taker performance by country of citizenship. Based on the most recent years for which data are available, approximately 1,100-1,200 Indonesian citizens sit for the GMAT annually, and their average total score is between 505 and 534 (this report covers the past five testing years). This is significantly lower than the average ranges for U.S. and Western European students (536-556 and 557-571, respectively). About 71% of these Indonesian test-takers seek master of business administration degrees, with the remainder divided into non-MBA business master's degrees (26%) and doctoral programs (3%).
Jakarta students who adequately prepare for the GMAT thus have an opportunity to gain a substantial competitive advantage, both over their fellow Indonesians and in the applicant pool at large. GMAC reports that two-thirds of all test-takers receive scores between 400 and 600, representing the 10th percentile through the 56th percentile. Outperforming this baseline, even by a modest amount, places students in the competitive score ranges for selective business schools. A total score of 650, for example, is in the 73rd percentile (nearly the top quartile of all test-takers), and a score of 680 is in the 82nd percentile (comfortably in the top quintile). Students with high GMAT scores quite simply fare better in the business school admissions process than applicants with scores in the average range. Given the lifelong benefits and earning potential associated with a graduate degree from an elite business school, an investment in test prep of the highest quality provides exponential returns. Start preparing for a brighter business future today with Manhattan Review's GMAT prep courses or GMAT private tutoring for Jakarta students.

Excellent course! Great instructor! I really liked the live online teaching.
- John (This student took our Online GMAT classic course)
Jakarta
Primary Course Venue:

JW Marriott Hotel Jakarta
Jalan Lingkar Mega Kuningan Kav. E No. 1-2 Kuningan Timur
Jakarta 12950, Indonesia

NOTE: We do NOT typically have staff at the venue, so email us before visiting the venue.
Meet a Jakarta GMAT Tutor: Brian C.
Brian C., originally from the New York City area, has been a GMAT tutor for Manhattan Review in Jakarta since 2013. His students describe him as a careful and patient educator who consistently boosts scores on all GMAT sections. "I expected Brian to be good at verbal and quant, but I was surprised at how effective he was in IR and writing as well," raved a recent student. "His teaching helped me get into my first-choice business school."
Brian was educated at New York University, where he completed a Bachelor of Arts in history, and at the University of California-Berkeley's Haas School of Business, where he earned a master of business administration. In addition to his teaching career, Brian is also active as a business consultant, advising a variety of Jakarta firms on issues ranging from reduction of labor costs to compliance with export/import regulations. In his spare time, he is an active triathlete, and he also enjoys cooking fusion cuisine.