GMAT Prep Courses in Ithaca (New York State)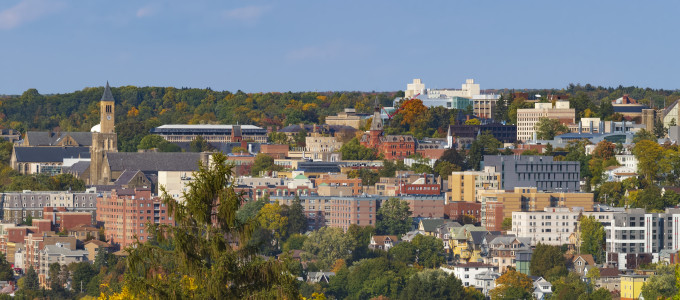 Students in the Ithaca area who are looking to properly prepare themselves for the Graduate Management Admission Test, or GMAT, may find themselves looking for assistance to ensure that they get the most out of the process of preparing for the exam. Students in the Ithaca area looking for said test prep assistance should look to Manhattan Review for the best test prep options in the area. Manhattan Review has been providing a wide variety of study options for students in and out of Ithaca since 1999, including choices such as group courses, private tutoring, and practice exams that can be utilized either in combination with one another or individually depending on what the student feels would be the best choice for their course of study. Students who work with Manhattan Review can also take advantage of a wide variety of benefits to ensure that they get the most out of their preparation for the GMAT exam.
Students who work with one of Manhattan Review's instructors in either a group course or private tutoring context will be working with someone who has helped a wide variety of graduate-level students in both the Ithaca area and nationwide with the process of learning the material covered on the GMAT exam. Manhattan Review's group courses and private tutoring also allow for students to work either in-person or online depending on what they feel is their best choice to ensure an optimal performance on the day of the exam. Students who work with a Manhattan Review private tutor will have access to flexible scheduling and the ability to customize their lesson plan as they see fit to cover their strengths and weaknesses and ensure a more well-rounded performance on the day of the exam. Students who work with an in-person Manhattan Review tutor also have the ability to take their lessons at any mutually convenient location in the Ithaca area.

I took the GMAT yesterday and my unofficial score is a 680! Hopefully, this score will be enough to get me into one of my programs of choice. Thank you for all of your help, your knowledge of the gmat and assistance definitely helped me improve my score.
- Michael (This student took our New York GMAT classic course and private tutoring)
Meet an Ithaca GMAT Tutor: Bruce K.
Bruce K. grew up in the New York City area originally before attending Ithaca College and deciding he wanted to stay in the area after he graduated with his Master's in education. He now works as a teacher and tutor in the area and helps students with their preparation for a wide variety of standardized tests, including the GMAT exam.
Bruce's methods of helping his students learn the material that is covered on the GMAT exam are based around helping them to ensure they have a strong base to develop upon when they tackle the material that is more difficult. When he is not helping students to cover the material that is the subject of standardized tests such as the GMAT, he enjoys Ithaca's art scene and museums.