GMAT Prep Courses in Indianapolis (Indiana)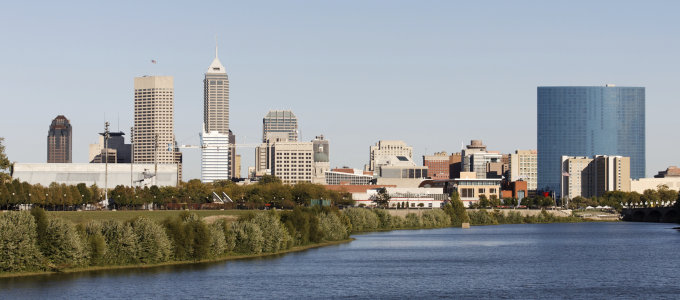 Manhattan Review has the state-of-the-art resources aspiring MBA students seek to prepare for the GMAT. Indianapolis students receive one-on-one private tutoring services from world class tutors. Offering the most customizable and personalized test prep in the industry, Manhattan Review helps students of any learning style can find the help they need. We have broken down the complexity of the GMAT exam in order to craft prep courses which produce top scores. We have sought out and retained only the best educated and most passionate instructors, and then we hand them our time-tested, world class curriculum. Being the only test prep company founded by a professor, we know how important it is to match students with a tutor who best suits their learning style. This diligence has been proven by the consistently high percentile scores earned by our students; students who then went on to be handed diplomas from Stanford, Duke, NYU, Brown, Cornell and Harvard. Indianapolis students hoping to take advantage of in-state tuition have walked through the doors of Indiana University Kelley School of Business, the Mendoza College of Business at Notre Dame, and the Kranett School of Management at Purdue.
Indianapolis has transformed over the years to be an economic hub as the home to several Fortune 500 companies and multiple health care, life sciences, and manufacturing corporations. Graduates of ours have found employment at Anthem, Inc, Eli Lilly and Company, and Calumet Specialty Products Partners; all Fortune 500 companies based out of the Circle City. While other students of ours have carved their own path and decided to start up a business, apply to law school or become an executive at a health care corporation in Indianapolis. The first step they will all agree is a top GMAT score. The investment in their future has paid off ten fold and their glowing success stories are proof of this fact. Whether moving outside the state or staying near home, past students of ours enjoy rewarding futures after gaining acceptance into one of the nations' finest institutions.
Aspiring MBA's find our services are not limited to exam prep, but also counseling on which program would be the best fit following their flood of acceptance letters. Let our highly sought after private tutors help take the worry out of applying for grad school. From the widely used benchmark series in exam prep, Turbocharge your Prep, we have been the leader in standardized test prep for over fifteen years. Between full-length GMAT courses, weekend options and private tutoring we can accommodate any busy schedule. We have seen a significant trend in an increase of students applying for schools in the Indianapolis area, and in order to move your application to the top of the pile a top GMAT score is a must. We invite you to learn about one of our world class Indianapolis tutors below.

I took the GMAT this past weekend in Manhattan and got a 680. I'm quite happy with the score - a bit frustrated as I wanted a 700, but still pleased. The course was helpful. The best part I feel was the time spent drilling - and answering our questions on specific problems.
- Mike (This student took our New York GMAT weekend course)
Indianapolis
Primary Course Venue:

Manhattan Review GMAT GRE LSAT Prep
Indianapolis Teaching Center at the Marriott
10 South West Street
Indianapolis, IN 46204

Phone: (317) 522-0507

NOTE: We do NOT typically have staff at the venue, so email us before visiting the venue.
Meet an Indianapolis GMAT Tutor: Jamie B.
Jamie is our Harvard alum holding an English degree. She recalls the rush from playing the lead in "A Midsummer Night's Dream" on the University stage. While she may have exchanged a classroom for the curtain call, her on-stage personality and energy have not dimmed. She shines bright while teaching her students a challenging combinatorics lesson and can enliven any subject matter.
Receiving her MBA from the prestigious University of Southern California, Jamie uses her charisma from the theater to enthrall her students about punctuation rules and math strategies. Having taken the test herself, Jamie is quite familiar with the GMAT. She relishes any opportunity she has to share her love of learning with aspiring MBA's. Manhattan Review students continually compliment Jamie on supporting them throughout the process.
These days Jamie enjoys the four unique seasons of Indy. She lives with her husband, two children, and a lovable nine year old Boxer named Sadie. Jamie's winning record in education and love of learning are what make her one of our most successful tutors. Perhaps Jamie summed it up best when referring to a quote from her Shakespearean staring role: "The course of true love never quite ran smooth; however, the course to graduate school, well now, that's a different story."