GMAT Prep Courses in Tarnaka (Secunderabad, Hyderabad, Telangana)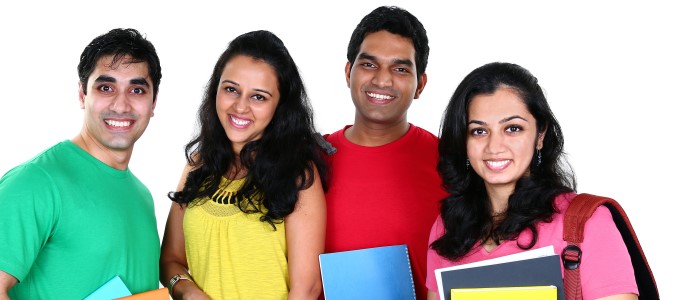 Manhattan Review GMAT Prep in Tarnaka
Manhattan Review is the premier worldwide test prep company, providing a variety of services and offerings to ambitious and hardworking students. We provide full variety of coaching services for the Graduate Management Admission Test (GMAT), consisting of GMAT private tutoring in both on-site and online GMAT classroom instruction, as well as realistic GMAT practice tests. Our organization was established in 1999 and in the years since, Manhattan Review's GMAT coaching has helped countless students ease admittance to top graduate business programs, some of which include: Harvard Business School, MIT's Sloan School of Management, Columbia Business School, the Yale School of Management, the Stanford Graduate School of Business, the University of Pennsylvania's Wharton School, in addition to other top universities. Our former GMAT coaching students are now gainfully employed with Fortune 500 companies in Tarnaka (Secunderabad), including JP Morgan Chase, Navayuga Infotech, Aurobindo Pharma, State Farm Insurance, World Fuel Services, Express Scripts Holding, TruJet, and Tata Business Support Services. Contact us in Tarnaka today to find out more about Manhattan Review's GMAT private coaching and prep classes.
The GMAT is an evaluation that is standard for acceptance to graduate business schools, as well as other b-school offerings, including Master of Finance, Master of Business Administration, Master of Accountancy, and Doctor of Philosophy. The exam is given exactly 250,000 times per year at exam centers around the globe. Regarding GMAT format, the test is made up of a four-section structure: quantitative reasoning, verbal reasoning, integrated reasoning, and analytical writing. GMAT scores are based on the quantitative and verbal sections only and reported on a 200 to 800 range. Manhattan Review's GMAT prep courses and individual GMAT coaching assist our students to truly master the exercises of all GMAT sections, develop crucial test-taking strategies, and comprehend and acknowledge the best courses of outside study outside. This three-tiered tactic to GMAT coaching cultivates exceptional GMAT skills for Manhattan Review clients, who arrive on test day with the self-assuredness that comes from test preparation of the highest superiority. Any former students of Manhattan Review will vouch that our GMAT coaching will widen your range of choices for graduate management training and further your business school applications.
Why Manhattan Review GMAT Coaching Centers are the Best in Tarnaka
It should come as no surprise that Manhattan Review's GMAT one-on-one coaching, prep courses, and GMAT practice exams are truly first-rate to those of our competition. We have the most effective academic programs, the best course materials, the most knowledgeable coaches, in addition to the most helpful student support offerings. Our GMAT instruction focuses around on engagement and macro-level thinking capabilities as opposed to rote memorization and ineffective test-taking tricks of the past. We are very choosy throughout our hiring process, and only the most practiced, devoted, and engaging instructors are brought onto the team. We have developed our proprietary course materials and methodologies by integrating our own experience with up-to-date research into test prep coaching and learning. Manhattan Review educators and researchers have artfully deconstructed the exam more comprehensively than anyone ever has, and we've also published the highly respected Turbocharge Your GMAT series, which gives our students a significant advantage over those of rival coaching firms. The achievements of Manhattan Review's GMAT students, both in the world of business and higher education, speak for themselves.
The Manhattan Review 'Turbocharge Your GMAT' Series is Considered the Best GMAT Prep Material Available
The Turbocharge Your GMAT Series sets the industry standard for GMAT prep all over the world and is the outcome of our many years of teaching GMAT prep in classroom and individual environments. Manhattan Review's GMAT prep guide books provide well-versed and experienced GMAT leadership for improved GMAT skills. The most recent version of the full series accommodates today's GMAT students with thorough coverage of all aspects of the exam. Manhattan Review's GMAT books deconstruct the individual test sections and exercises in a way that is available to all types of GMAT learners at all stages. The Turbocharge Your GMAT guides are rooted in the most relevant GMAT skills for optimal testing performance. The full GMAT series focuses on crucial verbal, quantitative, and writing concepts from the most fundamental through the most advanced levels. They are, therefore, ideal volumes for any stage of GMAT study. Test-takers who utilize all of our books advance immensely from a widened level of GMAT expertise and learn how to attempt the GMAT in the most strategic possible way.
About Manhattan Review's Founder Prof. Dr. Joern Meissner
Joern Meissner is a revered business school instructor with a diploma in Business Management at the University of Hamburg and a PhD in Management Science at Columbia in New York City, one of the top Ivy League schools. Meissner's passion for teaching is obvious, as he has more than 25 years of experience at the tertiary level as an educator in the field of business. Meissner has taught at a variety of institutions, some of which include the Leipzig Graduate School of Management the University of Hamburg, Lancaster University Management School, and the University of Mannheim. His research on supply chain management, dynamic pricing, and revenue management has been published in several prominent academic journals. While Professor Meissner thoroughly enjoys his research, he firmly believes that grasping an idea is only half of the fun; imparting knowledge to others is even more rewarding. This philosophy was a foundation to the establishment of Manhattan Review and continues to be its most treasured principle.

Today I scored 610 for my GMAT. This is 70 points up from the first time I took it. The Manhattan Review weekend course certainly helped me to improve my score!
- Saskia (This student took our Amsterdam GMAT weekend course)
Hyderabad Tarnaka
Course Venue: Tarnaka, Secunderabad, Hyderabad, Telangana, India