GMAT Prep Courses in Madhapur (Hyderabad, Telangana)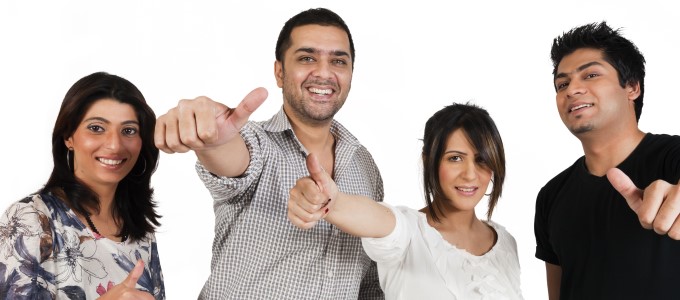 Manhattan Review GMAT Prep in Madhapur
Manhattan Review is the leading international test prep company in Asia, Europe, North America, South America, and Africa. Our Madhapur Coaching Center provides a full complement of professional services for the Graduate Management Admission Test (GMAT), including on-site GMAT classroom instruction, GMAT online learning plans, GMAT private coaching, and GMAT practice tests. Since our firm was founded in 1999, Manhattan Review's GMAT coaching has helped countless students gain admission to world-class graduate business programs at blue-chip institutions such as the Stanford Graduate School of Business, Harvard Business School, the Massachusetts Institute of Technology's Sloan School of Management, Columbia Business School, the Yale School of Management, the University of Pennsylvania's Wharton School, the University of Oxford's Saïd Business School, Northwestern University's Kellogg School of Management, INSEAD, and numerous others. Many of our GMAT coaching clients from years past are now working for Fortune 500 companies, firms in Hyderabad, and businesses in Madhapur, including New York Life Insurance, JP Morgan Chase, World Fuel Services, Prudential Financial, Navayuga Infotech, Aurobindo Pharma, Tata Business Support Services, TruJet, and Orbees Infolabs. Get started on Manhattan Review's GMAT prep courses or private coaching by contacting us in Madhapur, either by email, online, or by phone.
The GMAT is a requirement for admission to graduate business degree offerings such as master of business administration, master of accountancy, master of finance, and doctor of philosophy. The GMAT is administered more than 250,000 times per year at testing locations around the world. The exam features a four-section structure: quantitative reasoning, verbal reasoning, integrated reasoning, and analytical writing. The GMAT total score, which is reported on a scale of 200 to 800, is calculated entirely from the quantitative and verbal sections (the integrated reasoning and analytical writing sections are scored separately). Manhattan Review's GMAT prep courses and individual GMAT coaching allow our students to master the exercises of all GMAT sections, assimilate the best plans for study outside of the classroom, and develop essential test-taking strategies. Our comprehensive GMAT coaching facilitates high GMAT scores for ambitious prospective business students, who take the test with the confidence that comes from superior all-around GMAT skills. Manhattan Review's GMAT teaching improves business school applications and makes admission to highly selective programs much more likely.
Why Manhattan Review GMAT Coaching Centers are the Best in Madhapur
Manhattan Review's GMAT services (including prep courses, individual GMAT coaching, and GMAT practice tests) are much more effective than those offered by the competition. This is because we have the most well-developed programs, the most complete course materials, the most qualified educators, and the most accessible student support services. Manhattan Review's GMAT educators eschew boring content memorization strategies, focusing instead on student engagement and thinking skills. Our hiring process is extremely selective, and only the most educated, experienced, and charismatic instructors are chosen. Our course materials and methods of instruction combine our own substantial level of experience with forward-looking test prep teaching and learning research. Manhattan Review educators and researchers have broken down the exam more thoroughly than anyone ever has. We are the author of the Turbocharge Your GMAT series, which gives all of our students a substantial advantage over those of competing test prep firms. Our students' achievements in business school and in the business world validate and reward all of our efforts as GMAT educators.
The Manhattan Review 'Turbocharge Your GMAT' Series is Considered the Best GMAT Prep Material Available
The Turbocharge Your GMAT series was created over the course of our many years teaching the GMAT to all types of students. Manhattan Review's collection of GMAT prep books provide comprehensive GMAT guidance for substantial GMAT skill enhancements and score improvements. The most recent edition of the series is designed to give GMAT students comprehensive coverage of all exam sections. Manhattan Review's GMAT books explore the individual test skills and exercises in a manner that is accessible to test-takers at all levels. The Turbocharge Your GMAT series builds the most relevant GMAT knowledge, skills, and abilities for elite GMAT scores. Our GMAT books focus on important quantitative, verbal, and writing concepts from the most basic through the most advanced levels, and these volumes are therefore ideal for any stage of GMAT study. Learning the material in these books leads to exceptional GMAT performance.
About Manhattan Review's Founder Prof. Dr. Joern Meissner
Joern Meissner completed a diploma in business management at the University of Hamburg and a PhD in management science at Columbia Business School in New York City. He is an educator in the field of business with more than 25 years of experience at the postsecondary level, and his passion for teaching is known to each and every one of his students. Prof. Dr. Meissner has taught at the University of Hamburg, Lancaster University Management School, the Leipzig Graduate School of Management, and the University of Mannheim. His published research on supply chain management, dynamic pricing, and revenue management is among the most influential in those fields. While Professor Meissner thoroughly enjoys his research, he believes that imparting knowledge to others is even more fulfilling. This philosophy is the basis for all of our company's efforts in test prep instruction.

I took the GMAT recently & got a score of 690 (91 percentile). Although, I was aiming for a score over 700 I am quite satisfied with it, since I have a very busy schedule and I had very little time to prepare. I believe Manhattan review's weekend course and the mock tests really helped me maximize my score within a short time frame. Further, the classes gave me an opportunity to interact with fellow test takers which was very useful since I learnt from their experiences in preparing for the test and taking the test. Thank you.
- Raja (This student took our Berlin GMAT weekend course)
Hyderabad Madhapur
Course Venue: Madhapur, Hyderabad, Telangana, India