GMAT Prep Courses in Hong Kong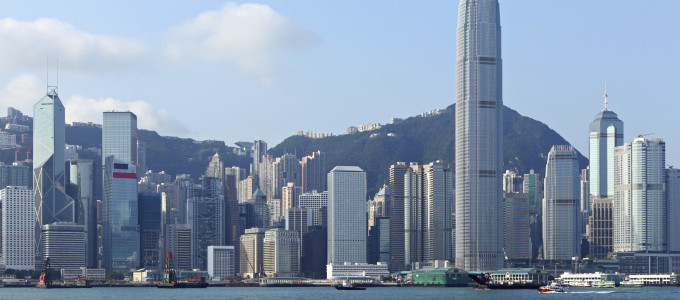 GMAT Preparation in Hong Kong (China)
Here at Manhattan Review, we have broken down the complex GMAT exam in order to create prep courses that help produce top scores. We offer several types of GMAT courses that range from private tutoring here in Hong Kong to Interactive Online Courses. We have dveloped a unique test prep method, and our tutoring services help students in Hong Kong get admitted to China's best higher education programs.
Our dynamic and intelligent instructors have mentored employees from the many Fortune 500 companies based in Hong Kong and around China. We have helped top professionals from Sinopec Group, Noble Group, China Resources National, and other major businesses reach their maximum potential. A Manhattan Review GMAT class helps China's professionals plug into opportunities that become available once a student aces that exam.
The choice is yours: pick from full-length GMAT courses, private tutoring, and weekend options, as well as Online Interactive Courses. We scour Hong Kong for the most intelligent, charismatic, dedicated instructors in your area, then we hand them the industry's best GMAT course syllabus. We have seen a significant trend of improvement in the Hong Kong area, as past students have sought admission specifically to the University of Hong Kong and the Hong Kong University of Science and Technology. Still others have gotten into top business schools around the world, including Harvard, Wharton, Columbia, Oxford Said Business School, INSEAD, IE, and so on. From China to around the world, high test scores open new doors for students and professionals who are ready to take their success to the next level.
Top business professionals in Hong Kong have catapulted their careers, starting with impressive GMAT scores. Our Hong Kong GMAT prep classes can do the same for you. Find out why we're the industry leader in Hong Kong GMAT prep by working with one of our talented, accomplished tutors.

I am happy to report I took the GMAT on the 18th of December and received a score of 750.
- Daniel (This student took advantage of our tutoring services)
Hong Kong
Phone: +852 5808 2704

Primary Course Venue:

Grand Hyatt
1 Harbour Road
Hong Kong
China

NOTE: We do NOT typically have staff at the venue, so email us before visiting the venue.
Meet a Hong Kong GMAT Tutor: Sunny J.
Sunny, a University of Hong Kong alum who triple majored in English, Theatre, and Creative Writing, fondly remembers her days and nights on the University stage, especially those times she was fortunate enough to perform Shakespeare. Now Sunny has traded her curtain calls for the call of the classroom, but even so, she has merely channeled her star power into a new setting. Now she uses the charisma and art of grabbing and holding an audience's attention to effectively and enthusiastically teach in a classroom.
Having lived in Hong Kong her entire life, and having always loved the city, it seemed like a given that Sunny would stay in Hong Kong to pursue her dreams of publishing, performing, and teaching. Never one to settle for mediocrity, Sunny expects the best from her students, and she finds that her students rise to meet the challenge. Sunny earned her MBA from the University of Hong Kong a few years back, and she likes to tell her students that if she can do it, anyone can.
Sunny's enthusiasm brings a lot to the classroom and helps to inspire her students to learn. It is not out of the ordinary to see her walk into a tutoring session in costume and conduct the entire lesson as Juliet or the Queen of England. Sunny consistently receives high marks on her end-of-course reviews. When she's not teaching, she's acting, or working back stage, or writing.