GMAT Prep Courses in Hamburg (Germany)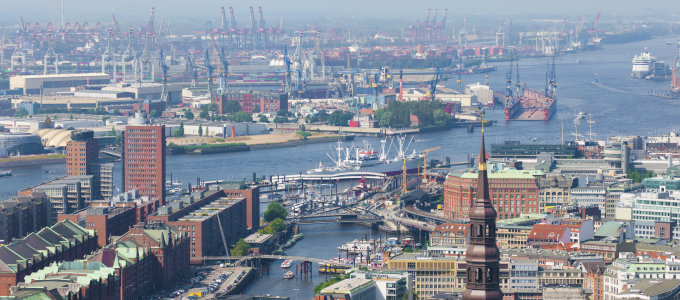 Hamburg students interested in maximizing their performance on the Graduate Management Admission Test (GMAT) can achieve outstanding results with Manhattan Review's GMAT prep services. GMAT prep options for local students include on-site GMAT prep courses, GMAT prep courses in online interactive format, GMAT private tutoring, and GMAT practice tests, and we also offer MBA admissions consulting. Manhattan Review has been effectively teaching students how to prepare for the major undergraduate and graduate admissions tests since 1999, and we have grown into a worldwide company with operations in major European, Asian, and North American cities. Founded by a business school professor and German national, the GMAT has always been central to Manhattan Review's identity as an educational services company. Our innovations in GMAT prep have been the basis for our success, and we remain committed to providing the most authoritative, comprehensive, and current GMAT prep available.
Preparing for a high GMAT score is the single most important action a business school applicant can take in order to improve their chances of business school acceptance. The undergraduate GPAs of prospective graduate students have already been determined, but the application process can still be favorably influenced by an elite GMAT score, which can make quite a difference at large. One recent analysis of admissions data at the University of Pennsylvania's Wharton School found that students with a GMAT score of 770 had almost double the chances of acceptance compared to applicants with a score of 700 (25% versus 13%). The Kellogg School of Management at Northwestern University reports its enrolled students (those who accepted an offer of admission) by GMAT score distribution. Just 20% of Kellogg students scored below 700, and the actual acceptance rate for these students is probably much lower due to presumptive discrepancies in admissions yield (the percentage of accepted students who actually enroll). Low GMAT scorers are much more likely to accept a given offer from a highly ranked business school, while high GMAT scorers are usually considering multiple offers of admission.
Manhattan Review's GMAT prep courses and private tutoring have a long history of getting students the GMAT scores needed for acceptance to the best business schools in the world. Our clients have been offered seats at Harvard Business School (11% acceptance rate and a median GMAT score of 730), Stanford Graduate School of Business (5.2% and 733), the Booth School of Business at the University of Chicago (13% and 726), New York University's Stern School of Business (11% and 720), and the Tuck School of Business at Dartmouth College (20% and 717). After completing master of business administration, master of accountancy, master of finance, or other graduate business degrees, Manhattan Review students have been hired by countless top companies, including Prudential Financial, Wells Fargo, Microsoft, JP Morgan Chase, Berenberg Bank, Toepfer International, and Air Hamburg. Get your business career off to a promising start with Manhattan Review's GMAT prep courses and private tutoring.

I took the GMAT and scored 750 (Q50 V41). I found the Manhattan Review Crash course extremely useful in brushing up concepts and common mistakes, the small class size ensured private attention and the timing suited my hectic schedule. It's a quick fix to cracking the GMAT. Thanks Manhattan Review!
- Nitin (This student took our New York GMAT weekend course)
Hamburg
Primary Course Venue:

Radisson Blu Hotel
Marseiller Strasse 2
20355 Hamburg, Germany

NOTE: We do NOT typically have staff at the venue, so email us before visiting the venue.
Meet a Hamburg GMAT Tutor: Eric H.
Eric H., originally from Princeton, New Jersey, has been a GMAT tutor since 2009. He is a graduate of Rutgers University and the Wharton School at the University of Pennsylvania, with a bachelor's degree in finance and a master of business administration. He chose Wharton over several other business school acceptance offers that were at least partially facilitated by his 730 GMAT score.
In addition to his GMAT tutoring duties, Eric is the founder and owner of a small but growing advertising company that specializes in promoting educational events and outreach. He has recently expanded the firm's operations to Europe, and moved to Hamburg in 2014 in order to oversee expansion operations. In his spare time, Eric tries to keep up with all of the sports teams of his native New Jersey/Philadelphia region, especially the Philadelphia Phillies and Princeton Tigers.