GMAT Tutoring in Riyadh (Saudi Arabia)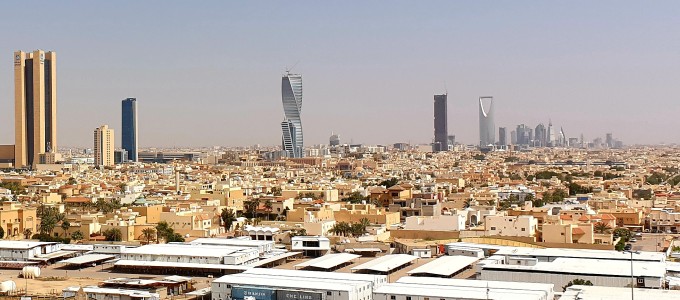 Students may feel that private tutoring is the best option to help them achieve their study goals for the Graduate Management Admission Test, or GMAT. The GMAT is a standardized test that may require students to gain individualized guidance in order to help them in the process of studying for it. Manhattan Review has been providing this individual guidance in the form of private tutoring and other study methods since 1999, and is the best resource in the Riyadh area for students looking to prepare themselves thoroughly for the GMAT. Students can take advantage of Manhattan Review's group courses, private tutoring, and practice exams either on their own or in combination with one another as they see fit. Students who choose to work with Manhattan Review for the process of preparing for the GMAT exam have the ability to take advantage of the various benefits that come with the study packages in order to craft the best course of study for their needs.
Students who work with a Manhattan Review private tutor will find that they are working with an instructor who has many years of experience in tutoring students for the GMAT and other standardized tests. They also have the ability to customize their lesson plan as they see fit to ensure a more well-rounded performance on the day of the exam, emphasizing strengths and weaknesses as needed. Students can also utilize their tutor either in-person or online depending on what they feel would be the best fit for them (this option is also available for group courses), and students who work with an in-person tutor have the ability to choose any location in the Riyadh area that they feel would be best for them. Manhattan Review also offers practice exams that have been updated on an annual basis to accurately reflect the exam's current formatting and content, ensuring up-to-date preparation for the GMAT exam.
Students who have taken advantage of Manhattan Review's services to ensure a stronger performance on the day of the GMAT have gone on to achieve the higher score they desired and used it for a plethora of purposes. Manhattan Review students have gone on to attend a wide variety of business schools, such as Riyadh schools Riyadh College of Technology, or schools in other parts of the world such as Harvard, Yale, Massachusetts Institute of Technology, University of Chicago, Stanford, New York University, Stanford, Georgetown, and many others. Students have also managed to use their academic backgrounds at these schools to gain work at a variety of companies, including Fortune 500 companies such as Bank of America, Walmart, Apple, Microsoft, Dell, JP Morgan and Chase, and many others. Call or email an academic program advisor today to learn more about Manhattan Review's study options.
GMAT Private Tutoring
Hours package 12 to 48 hours, Personalized 1-on-1 Tutoring, In Person or Live Online
GMAT Private Course
12 hours in total, Personalized 1-on-1 Course, In Person or Live Online

I took the GMAT weekend course last year in August in Zurich (it was the weekend of those terrific floods in Switzerland...), and I remember the instructor telling us to let you know how I did. Sorry it took so long! I got a 680, which was good for 90th percentile, and it got me an 80% scholarship at the school that was my first choice. Thanks so much for the assistance. On more than one occasion I heard my instructor's voice in my head during the exam. It helped immeasurably! The strategies, tactics, and the overall mindset he prescribed made all the difference. Thanks again! Please pass on my thanks and appreciation to my instructor.
- Christoph (This student took our Zurich GMAT weekend course)
Riyadh
Primary Course Venue:

Sheraton Riyadh Hotel & Towers
King Abdullah Road, Al Wurud
Riyadh 12216, Saudi-Arabien

NOTE: We do NOT typically have staff at the venue, so email us before visiting the venue.
Meet a Riyadh GMAT Tutor: Vivian C.
Vivian C. grew up in the New York City area and attended New York University to earn her Master's degree in business administration. She took up tutoring students for the GMAT after earning a high score on the exam in her own right, and continued working with students preparing for their standardized tests after moving to Riyadh for personal reasons.
Vivian has helped students both with the process of learning the material for the GMAT exam and with a variety of other study needs, such as the admissions process or the subsequent coursework at business school. When she is not helping students with the process of learning how to take the GMAT or other business school related topics, she likes to visit other countries and go to museums.