GMAT Private Tutoring in Oxford (United Kingdom)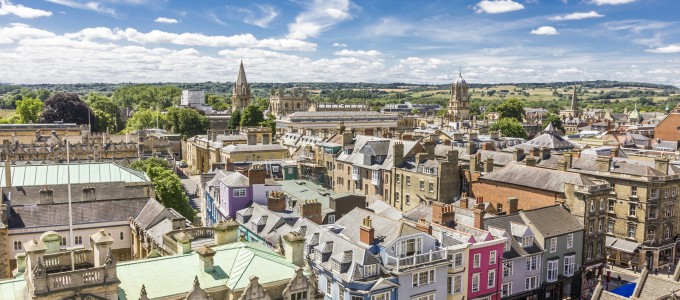 Students in the Oxford area wishing to use private tutoring services for the Graduate Management Admission Test, or GMAT, should look to the private tutoring offered by Manhattan Review to help them with the process of GMAT preparation. Manhattan Review has been helping students in and out of the Oxford area with their needs in preparing for a variety of standardized tests, including the GMAT exam, since 1999. Students who choose to work with Manhattan Review have a wide variety of options available to them for their course of study. Students preparing for the GMAT can utilize group courses, private tutoring, and practice exams that can be taken either individually or in combination with one another depending on how the student feels about which option they would benefit the most from using in their course of study. Students who work with Manhattan Review also can utilize a wide variety of benefits that come with the various study options that Manhattan Review is able to offer, designed to ensure a stronger preparation process.
Manhattan Review's instructors have many years of experience with helping their students prepare for the GMAT. Manhattan Review's private tutors can offer their students the ability to customize their lesson plan that allows for the student to adjust what they focus on to ensure a more well-rounded performance on the day of the exam. Manhattan Review's practice tests can offer students an accurate reflection of the GMAT exam's formatting and content in its most recent version. Students who use Manhattan Review's group courses and private tutoring are able to use them in a choice of in-person and online formats. Manhattan Review students are able to choose between their preferred options in the course of studying for the exam, and if they choose to work with their private tutor in-person, they can work at any mutually convenient location in the Oxford area to allow for an easier commute for both parties.
Students who have utilized private tutoring or other services provided by Manhattan Review for the purposes of preparing for the day of the GMAT have managed to use the assistance they have received and translated it into a better performance and a higher score on the day of the exam. Students who have worked with Manhattan Review for the process of studying for the GMAT exam have managed to gain acceptance at a wide variety of academic institutions thanks to earning a higher score, including Oxford schools such as Oxford University, and schools outside of the area such as Harvard, Stanford, William and Mary, Princeton, Brown, Emory, University of Chicago, Penn State, UCLA, Columbia, New York University, Rice, and many more. Students have also used their academic experience at these schools to launch careers at a wide variety of companies, including Fortune 500 companies such as Walmart or Apple. Call or email an academic program advisor today to learn more about the GMAT preparation options that are offered by Manhattan Review.
GMAT Private Tutoring
Hours package 12 to 48 hours, Personalized 1-on-1 Tutoring, In Person or Live Online
GMAT Private Course
12 hours in total, Personalized 1-on-1 Course, In Person or Live Online

I attended the December 2005 weekend GMAT course and would just like to pass my thanks to my instructor. I only had time to do about 5 hours self study so found the Manhattan Review course critical to my success. I took the GMAT for the first time last Friday and scored 690. Many thanks to the team.
- Jonathan (This student took our London GMAT weekend course)
Oxford
Primary Course Venue:

Royal Oxford Hotel
Park End Street
Oxford OX1 1HR, England

NOTE: We do NOT typically have staff at the venue, so email us before visiting the venue.
Meet an Oxford GMAT Tutor: Reggie S.
Reggie S. grew up in the London area and began working with students in the Oxford area who were looking to prepare for the GMAT when he began attending Oxford University and studying for a Master's in Business Administration. After he finished his education, he moved back to London, then returned to Oxford, and now continues to help students with GMAT prep.
Reggie's methods of helping students get ready for their chosen standardized test are designed to ensure that they can build upon prior knowledge to develop a stronger understanding of the material that they will be covering in the process of learning the material on the exam. In his spare time, Reggie spends time with his family and friends and travels to different parts of the world.