GMAT Tutoring in Oklahoma City (Oklahoma)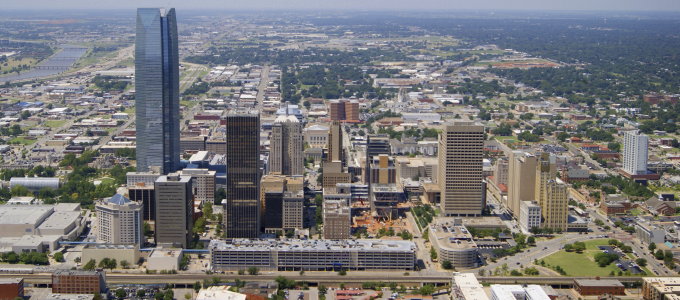 Every student is different, which ultimately affects how they should study. This is especially true with respect to standardized test preparation. The Graduate Management Admissions Test, or GMAT, is one example. Designed to assess critical thinking, quantitative reasoning, and the ability to communicate complex ideas, the GMAT plays a critical role in the application process for over 5,400 graduate programs in 82 countries, giving business schools the opportunity to determine the potential for academic achievers in their programs. At Manhattan Review, we have worked diligently over the years to develop a GMAT test prep program that is guaranteed to help you stand out from the crowd and our elite private tutors will work with you to ensure that you achieve your testing goals.
Since 1999, Manhattan Review has been at the forefront of the test prep services industry, helping prospective business students develop the knowledge and skills to reach their highest possible score on the GMAT. We are able to accomplish this goal by providing a program that is 100 percent fully customizable for each student. Each student is given the opportunity to custom design their own learning plan according to their own learning style, and taking consideration of any availability constraints or other factors that may impact their learning experience. At Manhattan Review, we understand that our students lead busy lives, and we offer services that work with the student's schedules, including interactive online courses and private tutoring sessions.
Throughout the Greater Oklahoma City Area, Manhattan Review has garnered the respect of the academic and business community alike as result of our work with students. In fact, we are known for developing top talent, which is exactly why we continuously receive the support from area business schools including the Meinders School of Business at Oklahoma City University, the Price College of Business at the University of Oklahoma City, and the College of Business at the University of Central Oklahoma City. In addition, the top employers in the area have taken notice of Manhattan Review. Specifically, our students have gone on to work for the State of Oklahoma, Mike Monroney Aeronautical Center, Integris Health, Hobby Lobby Stores, Mercy Health Center, OG+E Energy Center, AT&T, Dell, The Hertz Corporation, United Parcel Service, Farmers Insurance Group, Great Plains Coca-Cola Bottling Company, Cox Communications, The Boeing Company and American Fidelity Insurance. Let us develop you into another Oklahoma City success story; contact Manhattan Review today.
GMAT Private Tutoring
Hours package 12 to 48 hours, Personalized 1-on-1 Tutoring, In Person or Live Online
GMAT Private Course
12 hours in total, Personalized 1-on-1 Course, In Person or Live Online
I took my GMAT today and, as promised, am now reporting my GMAT score to you. 770. Not shabby, eh? Thanks for all of your help! I got a 47 on verbal, which was 99th percentile. 49 on math (90th percentile), overall 99th percentile. I am, to say the least, a happy camper.
- Olivia (This student took both of our New York GMAT classic course and private tutoring)
Oklahoma City
Primary Course Venue:

Manhattan Review GMAT GRE LSAT Prep
Oklahoma City Teaching Center at the Sheraton
One North Broadway
Oklahoma City, OK 73102

Phone: (405) 708-5525

NOTE: We do NOT typically have staff at the venue, so email us before visiting the venue.
Meet an Oklahoma City GMAT Tutor: Wyatt
Like all of our expert private tutors at Manhattan Review, Wyatt is one of the most respected professionals in his field. As an executive level manager for a well known energy company in Oklahoma City, Wyatt has the opportunity to affect many lives in a positive way; something he developed a passion for. This passion was the catalyst for Wyatt coming to work for Manhattan Review. In addition to enjoying the opportunity to work with young talent in his hometown of Oklahoma City, Wyatt is grateful for the chance to impart the benefit of his expertise upon the next generation of business professionals by sharing his personal story.
Since becoming a member of our team, Wyatt has played an integral role in helping us to continue to provide the number one rated GMAT test prep services in Oklahoma City, which is Manhattan Review is known for all over the world. Our students love to work with Wyatt because of his dedication to helping them achieve their GMAT testing goals, and his encouragement of students to build an academic foundation upon which they can develop a successful career. Wyatt employs a sense of realism with his approach to tutoring, sharing with students the many truths that he has learned along the way over the course of his 10+ year career in the energy industry. Specifically, he is sure to impart the importance of a solid academic foundation as a means to ensure success in a heavily competitive marketplace such as Oklahoma City. With his help over the past two years, our students have been to not only meet their individual testing goals, but also go on to achieve professional success in Oklahoma City.