GMAT Tutoring in Newport Beach (California)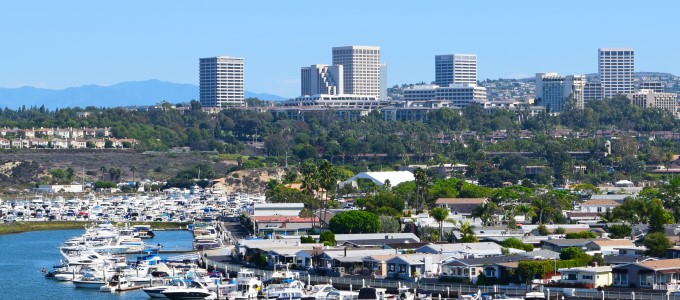 The Graduate Management Admission Test, or GMAT, is one of the most administered standardized tests in the world. Implemented by all the top graduate business programs across the country including the Keller Graduate School of Management Long Beach, the Graziado School of Business and Management at Pepperdine University, and the Argyros School of Business and Economics at Chapman University in the local Newport Beach area, the GMAT serves as a critical part of the application process as it aids business school admission boards with the tools to determine the best and brightest of applicants. Those applicants who are able to successfully demonstrate their academic aptitude with a high GMAT score are given preference and admittance into their schools of choice. At Manhattan Review, our team of professional tutors are excited to pass on their accumulated knowledge and experience to up and coming professionals, just like you, in an effort to help you achieve your GMAT testing goals.
Over the years, Manhattan Review has been leading the test prep service industry, helping more prospective business students to achieve their best possible GMAT score than any other GMAT test prep consultant service around the world. In Newport Beach, Manhattan Review has been able to provide world-class and unparalleled GMAT test consultant services by offering a state-of-the-art program that is fully customizable by each of our participants. This means that each of our participants are not only given the tools, but also the freedom to pursue their ideal type of learning environment. For some, this means taking advantage of our elite private tutors, some of the most successful professionals in all of Newport Beach and possess a solid academic history that includes top scores on the GMAT. For other participants, this means having access to our online portal, accessible by members only, where they can engage with interactive online courses designed enhance the individual learning experience. In addition, all of our participants are given access to our library of online supplemental materials such as our GMAT practice tests, tools and resources that are specifically designed to help prospective business school students to improve their GMAT test score by exposing any opportunities to improve their score.
In Newport Beach, Manhattan Review is unmatched for developing top talent through our world-renowned GMAT test prep consultant service. As a result, all of the top business schools in the Newport Beach area such as the Keller Graduate School of Management, the Graziado School of Business and Management, and the Argyros School of Business and Economics as well as around the country including Harvard, MIT, Penn State, and Stanford have all endorsed Manhattan Review for the work that we have done and continue to do as part of our top-rated GMAT test prep service program. The same is true of the top businesses in the Newport Beach as well, across the many thriving industries. At Manhattan Review, we take pride in imparting the requisite knowledge and skills to help prospective business students, like you, to achieve success in Newport Beach, starting with obtaining your best possible GMAT score to attract the best business schools locally and nationally. Contact Manhattan Review today to learn more.
GMAT Private Tutoring
Hours package 12 to 48 hours, Personalized 1-on-1 Tutoring, In Person or Live Online
GMAT Private Course
12 hours in total, Personalized 1-on-1 Course, In Person or Live Online

Today I scored 610 for my GMAT. This is 70 points up from the first time I took it. The Manhattan Review weekend course certainly helped me to improve my score!
- Saskia (This student took our Amsterdam GMAT weekend course)
Newport Beach
Primary Course Venue:

Manhattan Review GMAT GRE LSAT Prep
Newport Beach Teaching Center at the Hyatt
1107 Jamboree Road
Newport Beach, CA 92660

Phone: (949) 335-1935

NOTE: We do NOT typically have staff at the venue, so email us before visiting the venue.
Meet a Newport Beach GMAT Tutor: Slade F.
After graduating at the top of his class, Slade was in a position to attend any of the top business programs in the country including the respected Keller Graduate School of Management Long Beach. There, Slade was able to shine academically and socially as he helped his peers with studying and test preparation. Although Slade enjoyed helping others, it would be years into his career before he would revisit the idea of tutoring, but he eventually did. By the time Slade was eager to transition into a new phase of his career, Manhattan Review presented the perfect opportunity for him to continue to work as a senior level manager for a major healthcare provider in Newport Beach and also help develop up and coming talent.
Since joining our team of elite instructors at Manhattan Review in Newport Beach, Slade has played an integral role in helping us to provide state-of-the-art GMAT test prep consulting to aspiring business students seeking to earn their best possible score on the GMAT. Well liked by all of his test prep students, Slade uses his influence to impart the necessary knowledge and skills he knows they will need in order to be successful on test day as well as going forward. Dedicated and consistent, Slade always takes the time to help each student reach their testing goals, and becomes an invaluable resource for the many students has worked with over the years, giving them the confidence that ultimately shapes their success after leaving Manhattan Review. No other GMAT test prep consultant service provides access to private tutors like Slade and offers business school hopefuls the opportunity to custom design their own learning plan, which is why Manhattan Review is number one.