GMAT Tutoring in Fort Worth (Texas)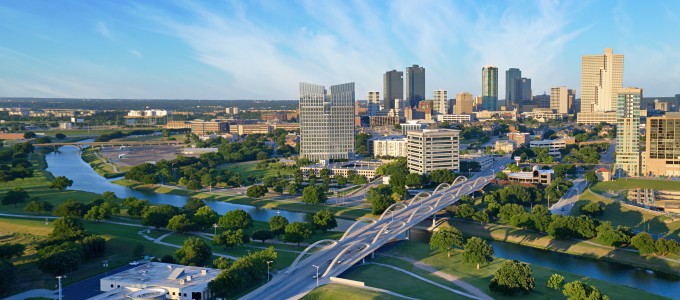 The sheer abundance of potential topics that can be covered on the GMAT, combined with the fact that one's familiarity with them can be dependent on the quality of your prior education and what you chose to focus on, makes it an exam where having the proper study techniques and assistance along the way to help you figure things out is a major factor in your ability to potentially achieve success on the day of the exam in getting the high score you desire. Manhattan Review can help students in the Fort Worth area who are looking for tutors to help them with their preparation and improving their study techniques prior to the exam so they have a better chance of succeeding. The tutoring options that Manhattan Review can offer students in the Fort Worth area is sure to help them improve their scores on the GMAT, along with their test taking confidence.
Manhattan Review has been offering its private tutoring services since 1999 and has kept them consistently up to date in order to match the formatting and general structure of the current iteration of the GMAT exam, and all the problems that can potentially be on it. Our tutors are some of the best in the Fort Worth area, with all of our tutors having scored very highly on the GMAT in their own right while also having spent many years of their life gaining experience in teaching various students the material on the GMAT exam to help them succeed and get a higher score. Manhattan Review tutors offer a flexible scheduling plan that can be arranged to fit the needs of both teacher and student, and the lesson plans we offer can be arranged to fit the learning style of the student thanks to their customizability. We can also provide practice exams that we keep updated.
With the GMAT scores at some of the country's top educational institutions becoming increasingly competitive and Fort Worth recently undergoing a boom that makes it one of the most up and coming cities in the United States, now is the perfect time for students in the Fort Worth area who are looking to improve their scores on the GMAT exam to take advantage of the private tutoring options that Manhattan Review can potentially offer to the students who are looking for the help they need. Manhattan Review can offer you private tutoring that fits your needs and goals, in addition to offering practice tests and other methods of studying. Contact one of our academic program advisors via phone or email today and learn more about what Manhattan Review can potentially offer you if you are looking to improve your test scores on the GMAT exam with the help of a private tutor.
GMAT Private Tutoring
Hours package 12 to 48 hours, Personalized 1-on-1 Tutoring, In Person or Live Online
GMAT Private Course
12 hours in total, Personalized 1-on-1 Course, In Person or Live Online

I took the GMAT today and got an unofficial score of 720 (47 quantitative / 42 verbal)! I'm quite satisfied, given the short time I had to prepare.
- Martin (This student took our Frankfurt GMAT weekend course)
Fort Worth
Primary Course Venue:

Manhattan Review Prep
Hilton Fort Worth
912 Northton Street
Fort Worth, TX 76104

Phone: (212) 316-2000

NOTE: We do NOT typically have staff at the venue, so email us before visiting the venue.
Meet a Fort Worth GMAT Tutor: Marie K.
Marie K. spent a large part of her childhood traveling the United States due to her father's job, and eventually took up residence of her own in Fort Worth after studying at the University of Chicago. She spent her time there as a tutor primarily for the TOEFL and IELTS exams, but she took up the GMAT and GRE after attending graduate school.
Marie likes to flip between subjects when teaching the exams for graduate school because it helps her students to expect the unexpected when preparing for an exam where nobody knows the exact questions that will be asked. In her spare time, Marie travels and likes to ski.