GMAT Tutoring in Evanston (Illinois)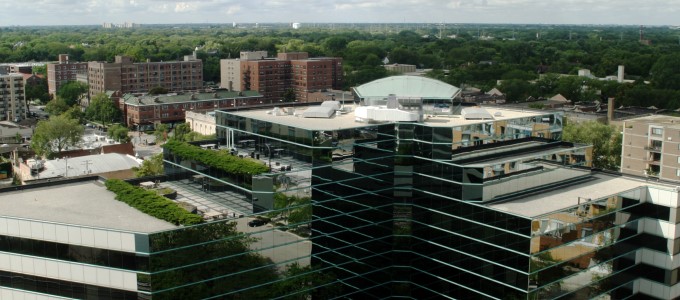 Learn all of the skills necessary for high Graduate Management Admission Test (GMAT) scores with Manhattan Review, a leading test prep company that provides a full range of GMAT services in Evanston. We have been helping students around the world achieve their business school admission goals since 1999, and we offer several flexible GMAT learning options. Our GMAT prep courses can be taken either on-site in Evanston or online from anywhere. Our one-on-one GMAT tutoring allows individual students to work exclusively on their own GMAT preparation issues. Our GMAT practice tests are reliable measures of GMAT strengths and weaknesses, and they help both students and teachers precisely formulate effective strategies for GMAT skill development. Manhattan Review's highly qualified GMAT classroom instructors and individual tutors know the GMAT, the business school community, and the business world, and they will show you how to study most effectively for the GMAT and improve the odds with savvy test-taking strategies. Join Manhattan Review's distinguished group of GMAT students today, and you'll soon be well on your way to business school acceptance.
At Manhattan Review, our GMAT students frequently ask us about the GMAT scores they'll need for admission to graduate business programs, including master of business administration, master of finance, master of accountancy, or doctor of philosophy. In short, students who receive scores that are higher than the average performance of students admitted to a given program will have the best chances of acceptance. A total score of 700, for example, is quite good when considered in the context of overall averages. A 700 is in the 89th percentile of all test-takers, and it is well above the median of 570 and the mean of 550. This score is also above the averages of students enrolled in many respected business programs, including Pennsylvania State University's Smeal College of Business (659), Michigan State University's Broad College of Business (664), and Georgetown University's McDonough School of Business (691). However, this score would be well below average at the most elite institutions, such as the Stanford Graduate School of Business (average of 737), Harvard Business School (median of 730), and the Wharton School at the University of Pennsylvania (average of 730). In fact, a 700 is actually at the bottom of the middle-80% GMAT range at Harvard, meaning that 90% of accepted students scored at this level or higher.
Manhattan Review has a strong and lengthy record of getting our GMAT clients accepted to high-quality business programs. Our students have been accepted to the Stanford Graduate School of Business, Harvard Business School, Northwestern University's Kellogg School of Management, the University of Pennsylvania's Wharton School, UCLA's Anderson School of Management, Dartmouth College's Tuck School of Business, the University of Michigan's Ross School of Business, Columbia Business School, and many more. Our former GMAT students have eventually secured jobs at Fortune 500 companies, including Berkshire Hathaway, World Fuel Services, New York Life Insurance, Twenty-First Century Fox, and Wells Fargo. We also have past GMAT clients now employed by firms in Evanston, such as Arc Technology Group, Moveboxer, ZS Associates, Magnetar Capital, and Bernard Food Industries. Find out more about Manhattan Review's Evanston GMAT prep courses and GMAT private tutoring by contacting us at your earliest convenience. We're available to answer your questions by email, online, or by phone.
GMAT Private Tutoring
Hours package 12 to 48 hours, Personalized 1-on-1 Tutoring, In Person or Live Online
GMAT Private Course
12 hours in total, Personalized 1-on-1 Course, In Person or Live Online

My total score was 740 (percentile 97), which I am extremely pleased with. I will recommend your tuition to any of my friends or colleagues who plan to sit the GMAT.
- James (This student took our London GMAT classic course)
Evanston
Primary Course Venue:

Manhattan Review GMAT GRE LSAT Prep
Evanston Teaching Center at the Hilton
1818 Maple Ave
Evanston, IL 60201

Phone: (847) 425-4381

NOTE: We do NOT typically have staff at the venue, so email us before visiting the venue.
Meet an Evanston GMAT Tutor: Vicki G.
More than 500 students have been helped by the GMAT teaching of Vicki G., a native of Ann Arbor, Michigan. She was a GMAT tutor and classroom instructor in the Detroit area for five years before moving to Evanston in 2017. Vicki's GMAT students have been accepted to more than 50 highly ranked business schools, including several of the top 20 programs in the United States.
Vicki completed a bachelor's degree in marketing at Western Michigan University before earning her MBA at Emory University's Goizueta Business School. Now a full-time GMAT tutor, she was formerly employed by a financial services company based in Detroit. In her spare time, Vicki enjoys taking her three dogs to the park, relaxing in front of a fire, and Pilates.