GMAT Tutoring in Dublin (Irland)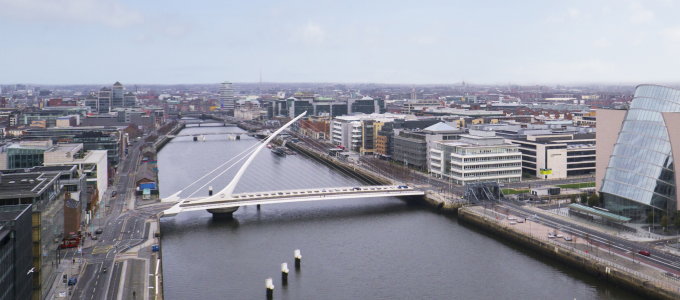 The Graduate Management Admissions Test, or GMAT, is one of the most widely administered standardized tests all over the world. Used by more than 1,500 universities in over 82 countries, the GMAT is one of the biggest challenges that prospective business students must overcome in order to successfully apply to their school of choice. While some students will confident in their ability to adequately prepare for the GMAT on their own, others will feel more confident and perhaps perform better than their peers with the assistance of a private tutor. At Manhattan Review we have world-class professional tutors that can help you gain the confidence, knowledge, and skills to outperform the competition on the GMAT.
For over 15 years, Manhattan Review has been the industry leader in GMAT test prep services. How did we get there? The answer is simple: we provide prospective business students with an a la carte service, unlike any other test prep around, which gives them the freedom to fully customize their own learning program. In doing so, students can select from a bevy of interactive online courses and other online tools and resources, including practice tests that help prepare them for test day. Additionally, and perhaps our biggest attraction to Manhattan Review is our elite GMAT tutors. All of our tutors possess two traits that help contribute to their success: they each have taken each standardized test that they help students to prepare for and they represent the most accomplished professionals in their respective fields. As a result of our offering of unprecedented services, students and businesses in Dublin have come respect and value us as a vital part of the community.
Our investment in students transcends beyond helping prospective business students prepare for and perform well on the GMAT. While we do accomplish that goal, first and foremost, we also give our students so much more. We want to ensure that every student that comes to Manhattan Review is not only given the necessary foundation to have a successful academic career, but also a successful professional one as well. And our track record can support that we have indeed been meeting such goals. All of the top schools in Dublin, including the Dublin Institute of Technology, the University of Dublin, the National University of Ireland, Dublin City University, the Institute of European Affairs, Dublin Business School and the Institute of Public Administration, as well as the top employers, including Microsoft, Google, Amazon, eBay, PayPal, Yahoo!, Facebook, Twitter and Pfizer have all endorsed the work we do at Manhattan Review by accepting/hiring our past participants; a benefit we are very proud to pass on to our students.
GMAT Private Tutoring
Hours package 12 to 48 hours, Personalized 1-on-1 Tutoring, In Person or Live Online
GMAT Private Course
12 hours in total, Personalized 1-on-1 Course, In Person or Live Online

My total score was 740 (percentile 97), which I am extremely pleased with. I will recommend your tuition to any of my friends or colleagues who plan to sit the GMAT.
- James (This student took our London GMAT classic course)
Dublin
Primary Course Venue:

Hilton Dublin
Charlemont Place
Dublin 2, Ireland

NOTE: We do NOT typically have staff at the venue, so email us before visiting the venue.
Meet a Dublin GMAT Tutor: London F.
Anyone who knows London will say that he has lived a charmed life. And truth be told, he has had a lot of things go his way, starting at a very early age. But growing up in a privileged household did not make him spoiled; it made him empathetic towards others, particularly those less fortunate. With that mindset and a natural propensity towards academia, it is no wonder to those who know London that he would pursue a career in communications technology and end up a senior level manage with one of the world's most recognizable names in technology after completing his undergraduate and graduate degree programs in record time.
Shortly after relocating to Dublin to work for his long time employer in their European headquarters here, London was at a professional function where someone happened to mention Manhattan Review and what we do. London was immediately impressed, as were we with someone so accomplished at such a young age and could have chosen a much different route in life given his station. But London is a hard worker and believes in making the world a better place. He also believes that he can accomplish that goal by working with students at Manhattan Review, which is precisely what he has been doing since joining our team of elite professionals nearly seven years ago. Our students love working with London not only because of his background in communications technology and professional connections, but also because he just so happens to have a great sense of humor as well, he has a natural gift for making people laugh along with helping them to better themselves through an academic path.