GMAT Tutoring in Dallas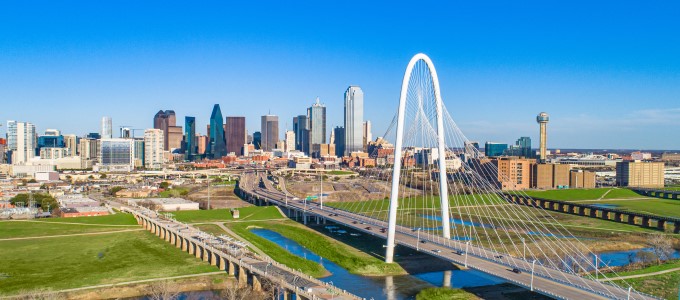 GMAT private tutoring in Dallas (Texas)
For some students, the most effective way to study is good old-fashioned one-on-one support. If the classroom setting has never quite helped you or your child overcome learning obstacles, consider signing up for private tutoring sessions here in Dallas. With a customizable course syllabus and personalized attention, each student has a unique opportunity to sharpen skills and strengthen weaknesses.
Our private tutors are a key component to Manhattan Review's proven track record of success. We collaborate with accomplished professionals who have first-hand experience with the GMAT along with the ability to educate others. Many of our GMAT instructors are equipped with an MBA title and experience with leadership, management and business. Our company provides MBA admissions consulting to help you maximize your candidacy at top business school programs. In conjunction with these resources, you can work directly with a distinguished tutor with the credentials to help you succeed.
We have advanced and customizable tools so you can improve your score whether this is your first time taking this exam or a repeat performance. Together with our GMAT experts, you can cultivate the skill set and confidence to answer more questions correctly. You could probably spend an undetermined amount of time reviewing flash cards and textbook material that supposedly covers the test's content. However, the alternative is teaming up with Manhattan Review for finite test prep that will leave you properly prepared and self-assured as you approach your testing day.
There is no such thing as a one-size-fits-all approach when it comes to test prep. That's why we have designed our private tutoring services to accommodate academics on an individual basis. Let's work together to secure your seat at the University of Texas at Dallas, SMU Cox School of Business, University of Dallas College of Business, Dallas Baptist University, Southern Methodist University, Texas Christian University, or University of Texas at Arlington.
Once you have acquired your advanced degree in business and management, you'll be qualified for leadership positions at the area's best companies. Set yourself apart from other job applicants by pursuing your MBA degree. Then you'll have the ability to bring your ambition to top North Texas businesses. Texas has led the Fortune 500 in recent years, with more than 50 businesses making the cut of the best-of corporations. Stand out at some of the top places to work like Exxon Mobil, Valero Energy, At&T, ConocoPhillips, Sysco, American Airlines Group, Southwest Airlines and Texas Instruments.
GMAT Private Tutoring
Hours package 12 to 48 hours, Personalized 1-on-1 Tutoring, In Person or Live Online
GMAT Private Course
12 hours in total, Personalized 1-on-1 Course, In Person or Live Online

I just wanted to let you know that this weekend's course in Barcelona was superb. I found really useful and the instructor was extremely efficient, with both a very good knowledge about the topic and an impressible ability to communicate with the students and explain! Wonderful, I would strongly recommend it to anyone preparing for the GMAT without hesitation. I also wanted to thank you for all your administrative support!
- Marta (This student took our Barcelona GMAT weekend course)
Dallas
Primary Course Venue:

Manhattan Review GMAT GRE LSAT Prep
Dallas Teaching Center at the Sheraton
400 North Olive Street
Dallas, TX 75201

Phone: (214) 254-3620

NOTE: We do NOT typically have staff at the venue, so email us before visiting the venue.
Meet a Dallas GMAT Tutor: Janet L.
Janet graduated toward the top of her class at Stanford University, where she focused her undergraduate honors program in the field of Education. She received her M.Ed. upon graduation at the University of North Texas. For the next four years upon graduation, Janet got her start at a small technical college just outside Boston, where her family lives. Her husband Bill, an executive at GameStop, was given a promotion possibility if he relocated to the company's headquarters in Dallas during a reorganization period. Janet had enjoyed the time she spent in Texas and was delighted to join him on this endeavor.
She also realized this was a prime time to return to school to earn an MBA degree. Upon relocating to the Dallas area, Janet secured her entry to Southern Methodist University. Her GMAT score, performance at Stanford and solid work experience had made her an exceptional candidate at one of the state's most formidable business school programs. With that degree in hand, Janet secured a high level position at locally headquartered Dean Foods. She also offers her services as a private GMAT tutor with Manhattan Review.
In her spare time, Janet enjoys spending time with Bill, their four-year-old daughter, and her beloved Pomeranian Ripley. While nutrition and clean eating were always important, Janet's role at Dean Foods has also made her a force to be reckoned with in the kitchen. Don't be surprised if she brings some home-cooked goodies to your study sessions, as her kind and considerate disposition creates a learning environment conducive for her students.