Manhattan Review Scam in India
It has come to our attention that a scam operation poses as Manhattan Review in India. Customers are warned that this is not a sanctioned operation by Manhattan Review New York, so you will not get the quality instruction that is generally associated with Manhattan Review. Further, this fraudulent entity has started to offer "franchise opportunities." Please note that you are very likely to lose all investment if you engage with such a counterfeit operation that has no right to use the Manhattan Review name. We maintain a Manhattan Review India Scam FAQ, please visit there for further information.
GMAT Coaching in Warangal (Telangana)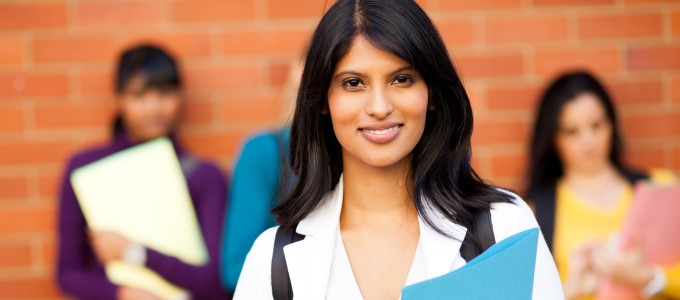 Manhattan Review GMAT Coaching Centers in Warangal
Manhattan Review's Graduate Management Admission Test (GMAT) coaching services regularly produce high test scores and selective business school acceptance for Warangal students. We are an international test prep company that offers a complete range of GMAT services at our Coaching Centers in Warangal. Area students can reach their GMAT score goals with our customized GMAT tutoring, online GMAT study, group GMAT courses in on-site format, and GMAT practice tests. Manhattan Review's GMAT programs are specifically intended for international applicants to business schools at which English is the main language of instruction. We have taught tens of thousands of international students how to master the GMAT and become successful graduate business students. In addition to receiving thorough coverage of GMAT content, Manhattan Review's test prep clients learn all of the most effective GMAT study techniques and GMAT testing strategies. For further details on our GMAT private coaching, GMAT group courses, GMAT practice tests, and ancillary services for graduate business school applicants in Warangal, phone, email, or contact us online today.
The GMAT is an assessment that evaluates a rather large set of verbal and quantitative skills, for which substantial advance preparation is invariably necessary. More than 250,000 business school applicants take the GMAT annually, and these students are competing for a much smaller number of available seats at selective business programs. About two-thirds of all test-takers receive total scores between 400 and 600, but selective schools expect total scores between 650 and 730. Manhattan Review's GMAT programs have taught thousands of students how to meet these standards, and our test prep clients have been accepted to top schools such as Harvard, Stanford, the Massachusetts Institute of Technology, Northwestern, the University of Chicago, New York University, the National Institute of Technology Warangal, Emory, Oxford, Duke, Cambridge, and many more. Thousands of former Manhattan Review GMAT students have completed their graduate business degrees and are now accomplished business professionals employed by Fortune 500 companies and businesses in Warangal (such as Archer Daniels Midland, New York Life Insurance, Microsoft, JP Morgan Chase, Alliance Infotech, Warangal Web Design Company, SVAPPS Software Solutions, and Kinnera Seeds.
Why Manhattan Review GMAT Coaching Centers are the Best in Warangal
At Manhattan Review's Coaching Centers in Warangal, we have devoted many years of effort to creating and implementing the area's most student-centered and results-driven GMAT programs, and our GMAT services feature the highest quality in all areas of GMAT teaching and learning. We've hired a team of Warangal's most credentialed GMAT educators, who are graduates of top business schools with many years of GMAT teaching experience. Our teachers implement effective course content using the industry's most original and engaging methods of instruction, supported by course materials that guide our students to their best possible testing performance. Manhattan Review's student support professionals assist our clients in choosing the best GMAT learning plans, and they are available to help after enrollment with anything our students need to receive the most useful possible learning experience. No other test prep company in Warangal (or anywhere else) can offer learning outcomes as favorable as those facilitated by Manhattan Review's GMAT programs.
Manhattan Review's 'Turbocharge Your GMAT' Series is Considered the Best GMAT Coaching Material Available
Manhattan Review's Turbocharge Your GMAT series of guides has been praised as the most reliable group of GMAT books in print today. Manhattan Review's GMAT series covers all GMAT skills and leads to significant score improvements on all GMAT sections. The latest edition of Turbocharge Your GMAT has been revised with recent changes to the exam in mind, and these books also feature new approaches to teaching the GMAT. With full sets of practice exercises, helpful study tips, and complete breakdowns of GMAT content, this series is your complete resource for thorough GMAT preparation. Turbocharge Your GMAT is ideal for GMAT students at all levels and stages of GMAT study, from beginning through advanced, and students who use these books develop a full set of GMAT skills along with a greatly increased sense of self-confidence. Whether you need assistance with a specific skill or would like to improve on every exam area, Turbocharge Your GMAT is your top resource for effective GMAT study.
About Manhattan Review's Founder Prof. Dr. Joern Meissner
Joern Meissner founded the international test prep firm Manhattan Review in New York City in 1999, and the company offers the world's best preparation for the GMAT, GRE, LSAT, SAT, ACT, IELTS, and TOEFL. Manhattan Review has expanded access to higher education for thousands of international students. Prof. Dr. Meissner was educated at the University of Hamburg (diploma in business management) and Columbia Business School (PhD in management science). Prof. Dr. Meissner has served on the faculties of the University of Hamburg, Lancaster University Management School, the Leipzig Graduate School of Management, and the University of Mannheim. He has published articles on supply chain management, dynamic pricing, and revenue management in leading academic journals, and he has created new elective courses for MBA students in the areas of pricing strategy and revenue management.
GMAT Private Tutoring
Hours package 12 to 48 hours, Personalized 1-on-1 Tutoring, In Person or Live Online
GMAT Private Course
12 hours in total, Personalized 1-on-1 Course, In Person or Live Online

I got a 670 on the GMAT and I am very happy with that result. I find it difficult to have enough time after work and on weekends for all the things (GMAT, TOEFL, Essays) that are necessary for a business school application. Therefore I am glad that I took your GMAT course because it saved me a lot of time in the GMAT preparation. Thank you again.
- Maximilian (This student took our Munich GMAT weekend course)
Warangal
Course Venue: Warangal, Telangana, India